Cruises to Cuba will stop under President Donald Trump's new restrictions, and this raises a critical question for summer travelers who already have their itineraries booked. The restriction was announced Tuesday and went into formal effect on Wednesday, leaving even current cruisers changing itineraries. Here's what you need to know if you've already booked a cruise to Cuba, or have considered doing so.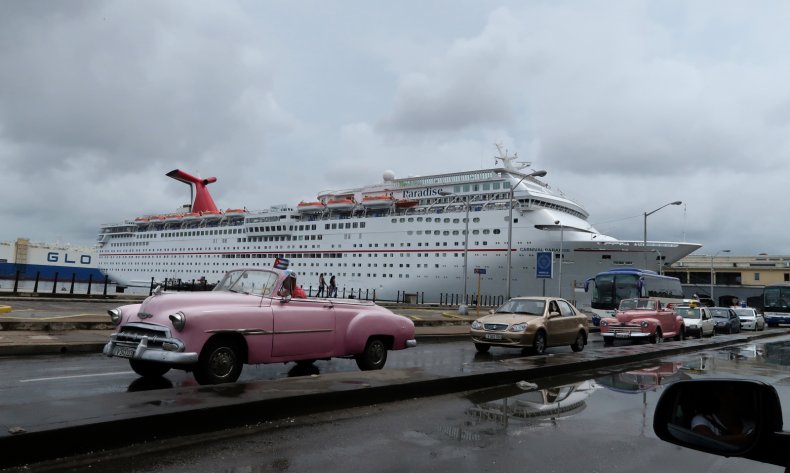 Why Is This Restriction Happening?
The latest ban on American travel to Cuba comes is yet another American statement against the communist country. According to U.S. Treasury Secretary Steven Mnuchin, it all has to do with politics. "Cuba continues to play a destabilizing role in the Western Hemisphere, providing a communist foothold in the region and propping up U.S. adversaries in places like Venezuela and Nicaragua by fomenting instability, undermining the rule of law, and suppressing democratic processes," he said, according New York magazine.
This isn't the first time America has limited relations with Cuba. The first embargo against the nation's products began in 1958. America already had a limited trade statue against Cuba, which came into effect last year.
Will Your Tickets Be Honored?
Ticketing is up to individual cruise lines, but it seems the majority of cruise retailers will continue service with altered itineraries. Cruise lines have already changed itineraries to avoid Cuba.
Royal Caribbean Cruises announced Tuesday they're uncertain what this travel ban means for the future of their Cuban visits. They changed itineraries immediately for June 5 and June 6, according to a statement on their website. "We are aware of the new U.S. travel restrictions to Cuba and we are analyzing the details to understand the impact to future sailings," the post read. "We expect to know more within the next 24 hours and will communicate any changes as soon as we are able. In the meantime, we are adjusting the itineraries of our June 5 and June 6 sailings, which will no longer stop in Cuba. We are communicating with our guests about those changes."
Carnival explained its ships will no longer travel to Cuba, as of Wednesday. "Due to changes in U.S. policy, the company will no longer be permitted to sail to Cuba effective immediately," the company shared in a statement published by Reuters.
This response of immediate halt from all cruise lines makes sense, as the Trump Administration gave no grace period for travelers visiting Cuba.
If you are planning to take a Cuban cruise, think again. While you will still be able to take your on-water vacation, Cuba will likely no longer be a stop on your trip.