When Will Americans Get to Experience Cuban Culture?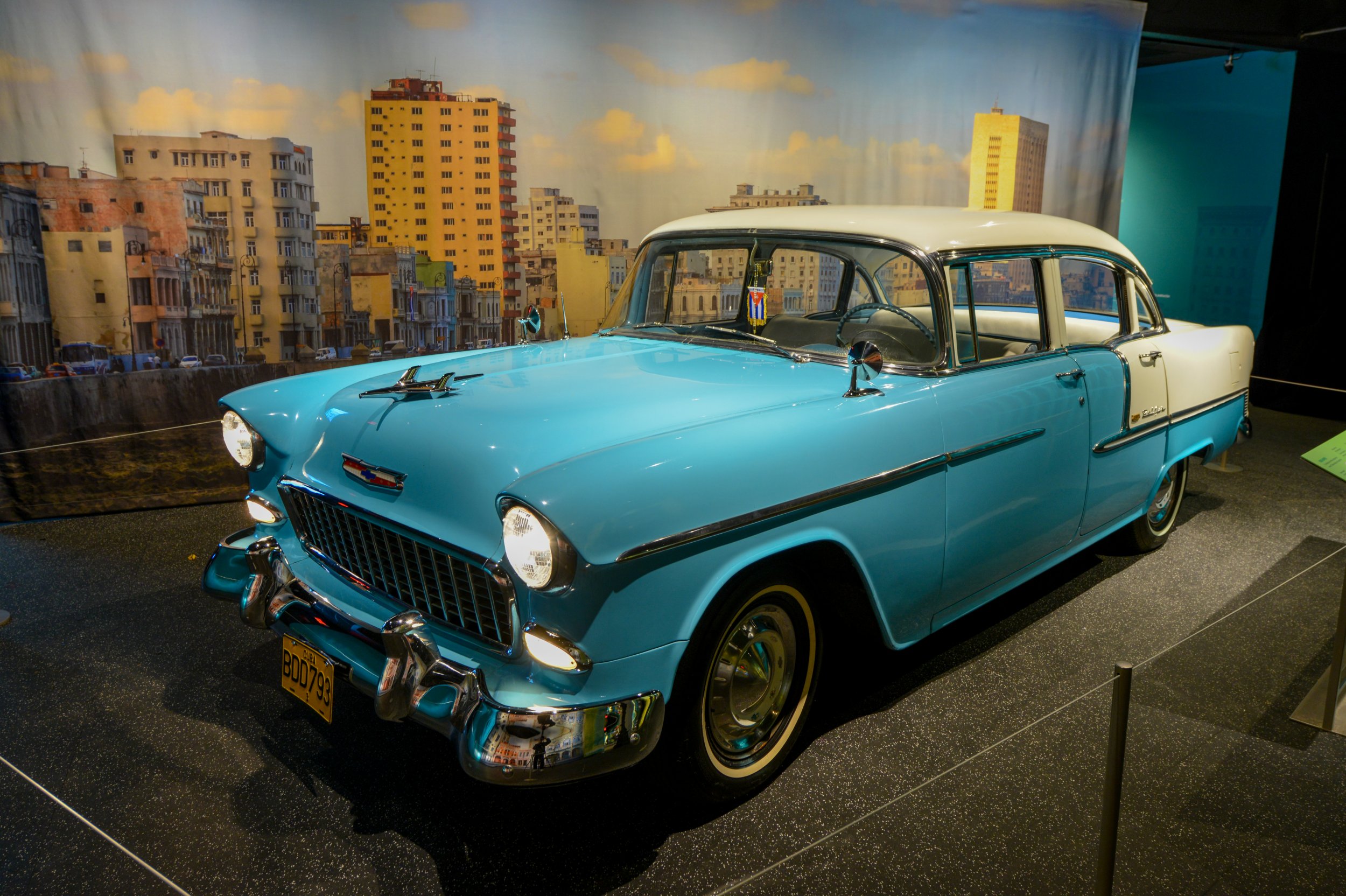 During his eight years in office, Barack Obama worked toward normalizing relations with Cuba with more enthusiasm than the average president.
Sanctions and travel restrictions were eased. Both Obama and Raul Castro, who assumed control of the country after his brother Fidel stepped down in 2008, expressed a willingness to cultivate a dialogue between the two nations. In December of 2014, they announced they would work toward lifting the embargo that was gradually imposed by the United States against the communist island in the late '50s and early '60s. Less than a year later, in July of 2015, diplomatic relations officially resumed, with Cuban and American embassies opening in Washington D.C. and Havana, respectively. In April of 2016, the progress was celebrated when Obama became the first sitting president in 88 years to visit Cuba. He attended an exhibition baseball game between the Tampa Bay Rays and the Cuban national team. A week later, the Rolling Stones performed in Havana. All was well. There were still concerns, but it appeared it would only be a matter of time before most, if not all, restrictions would be lifted.
Then Donald Trump was elected president of the United States.
The future of the United States-Cuba relationship isn't anywhere close to the top of Trump's agenda, but there will come a point when he will either need to steer the relationship forward, or actively cut down the progress that was made during the Obama administration. Throughout the course of the election, Trump hemmed and hawed over how to handle Cuba, as he has done regarding most issues. As pointed out by the New York Times, Trump has said everything from that he would "probably" continue diplomatic relations, to that he would reverse course entirely if the "Castro regime" fails to "meet our demands." In reality, Trump probably hasn't given the issue much thought, and even if he has, the first few weeks of his transition has proved that nothing he said during his campaign should be taken at face value. One would think that the enterprising side of Trump would want to see American hotels go up in Havana—Newsweek reported on Trump's (illegal) eagerness to do business there—but, again, there's no sense in speculating at this point.
Related: How Donald Trump's company violated the United States embargo against Cuba
It's difficult for most Americans to understand what the United States stands to gain should relations with Cuba normalize. Anyone under 70 or 80 won't be able to remember a time when Cuba wasn't not only cut off from America, but vilified. It exists only with I Love Lucy reruns, cigar references and a handful of baseball players. It could be nice for a commercial relationship to be established, most Americans think, but the implications of full, easy access to the largest landmass in the Caribbean are beyond us. Do they have WiFi? What's the deal with the old cars? They have good sandwiches, right?
Beginning this week, the depth and vibrancy of Cuba's culture and environment will be on display at the American Museum of Natural History (AMNH) in New York City. The exhibit, titled "¡Cuba!," is the result of a collaboration between the AMNH and the Cuban National Museum of Natural History. The bilingual exhibit plumbs beneath any superficial conceptions of the nation's culture and habitat. "We want this exhibit to take people beyond the headlines to what they may not know or expect about Cuba," Ana Luz Porzecanski, director of the AMNH Center for Biodiversity and Conservation and co-curator of the exhibit, said during a panel discussion leading up to the opening. "Cuba is much more than its wonderful music or Cuban cigars or old cars; Cuba is also a fascinating nation of remarkable biodiversity."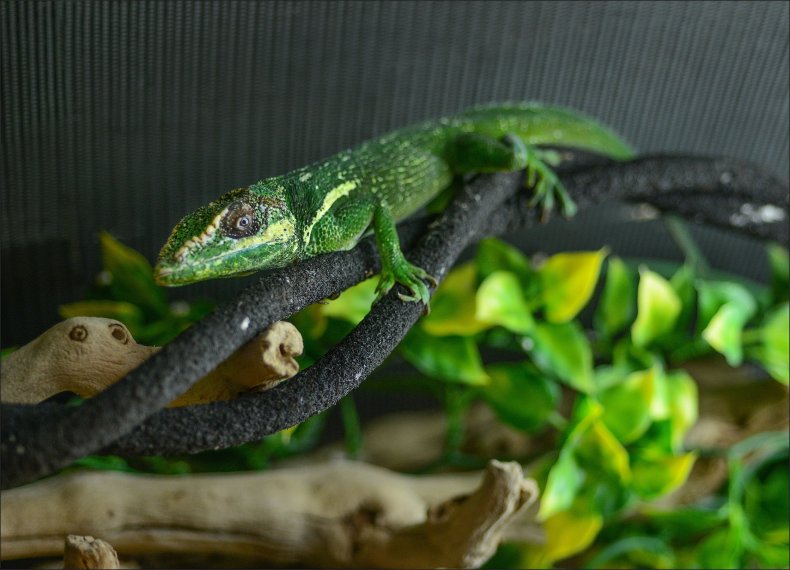 The exhibit aims to immerse visitors in Cuba itself. The entrance features life-size portraits of Cuban citizens with quotes about Cuban life. "There is so much speculation about this country, and people really don't know anything about it," says Mirta Roque, a hairdresser from Havana. "If people were to come to Cuba, it would change their minds about he country and its people." (Travel to Cuba is one of the restrictions that has been relaxed the most since Obama took office. A visa is still required, but in August Jet Blue became the first airline to offer direct commercial flights to the island in more than 50 years.)
The main hall of the exhibit is decorated to resemble a Havana boulevard. An old-fashioned radio plays, and tables teach the nuances of Cuban dominoes and show what a delicious Cuban meal might look like (unfortunately the food is plastic). Visitors can learn about the nation's Santeria-rooted orisha religion or take in an entire wall of stunning Cuban film posters. There's a 1955 Chevy Bel Air to represent Cuba's wealth of '50s-era cars, and a 10-minute film about a biological expedition to the nation. And yes, don't worry, there's a whole room dedicated to cigars and tobacco's role in Cuban history.
But the exhibit's main attraction is perhaps the most significant part of Cuban culture that eludes those unfamiliar with the country: its biodiversity. Technically an archipelago of more than 4,000 islands, Cuba has sustained a remarkably diverse ecosystem. Around 50 percent of its plants and 30 percent of its vertebrate animals are found only in Cuba. Many are on display at the AMNH in what was the exhibit's most stunning section. As assortment of verdant green lizards scurry up wire lattice in enclosed habitats lined up across from dazzling displays of the nation's colorful "painted snail" shells, butterflies and the thought-to-be-extinct bee hummingbird, the smallest bird in the world. Also featured is a recreation of the Zapata wetlands, which cover 1.5 million acres, and a unique cave environment. Museum herpetology department head Christopher Raxworthy called Cuba an "incredible place for speciation" and to "understand evolutionary processes."
Scientific collaboration between the United States and Cuba has been taking place for more than 100 years, and the facilitation of further study would be a largely unforeseen benefit of normalized relations. "Biodiversity of Cuba is also part of Cuban identity," Porzecanski said. "The nature stories inform the cultural stories, which inform the conservation efforts."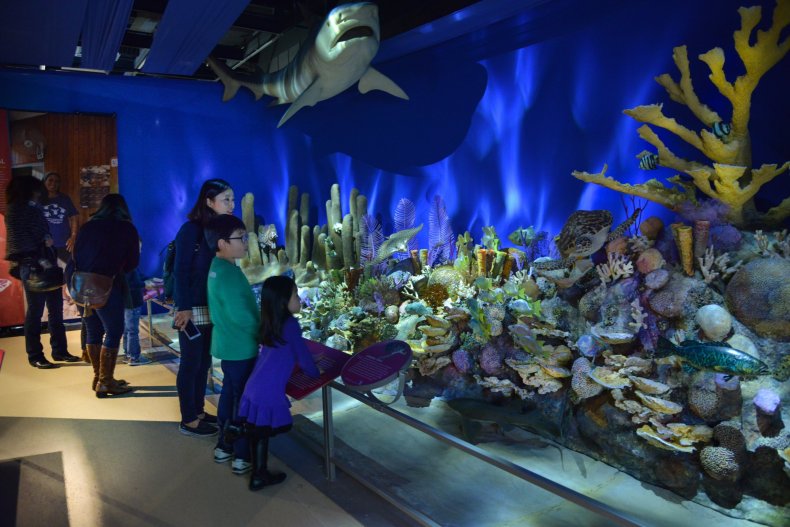 Visitors will find the perspective offered by ¡Cuba! refreshing, and, at times, surprising, especially to those who have by no fault of their own been ignorant to the nation's history. Leaving the exhibit it's hard not to feel the tragedy of the nation's vibrant culture having been closed off to Americans for the better part of the past 100 years, especially considering Cuba is less than 100 miles from Miami. There's hope there, too, that future generations will have access to all Cuba has to offer, but with that hope comes the fear that president-elect Trump might hamstring Americans' ability to experience its culture. The fragility of the two nations' relationship can't help but weigh heavy after engaging with the richness of its culture.
"This is an incredible important moment," said Julia E. Sewig, a senior research fellow from the University of Texas who sat on the panel. "It's taking place against the very recent period of history between the United States and Cuba where we have had more than 50 years of enmity and hostility, where we have had a real flowering of growth in terms of our societies connecting more closely, and with our governments doing the same by opening of diplomatic relations and relaxing of sanctions."
"I think it's very much just the first step," she continued, referencing what President William McKinley called the "singular ties of intimacy" inherent between the two nations. "We're going to see this across the board between many other institutions in other sectors. I will be hopeful and suggest that the changes made in the last two years will be hard to dial back. We will hope that they will continue to go forward and that the social and economic and scientific and educational momentum of connectivity is inexorable and will continue. I really think the very history that we have just described here today demonstrates that while we may have some ebb and flow, the path going forward is toward re-connection."
We'll see what Mr. Trump has to say.
Read more from Newsweek.com:
- Donald Trump still won't tell the truth about Cuba
- Miami Herald deceives readers readers on Trump's 1998 Cuba dealings
- President Obama attends baseball game in Cuba alongside Jackie Robinson's wife