Fidel Castro Funeral: American Tourists Find Themselves in a Mourning Cuba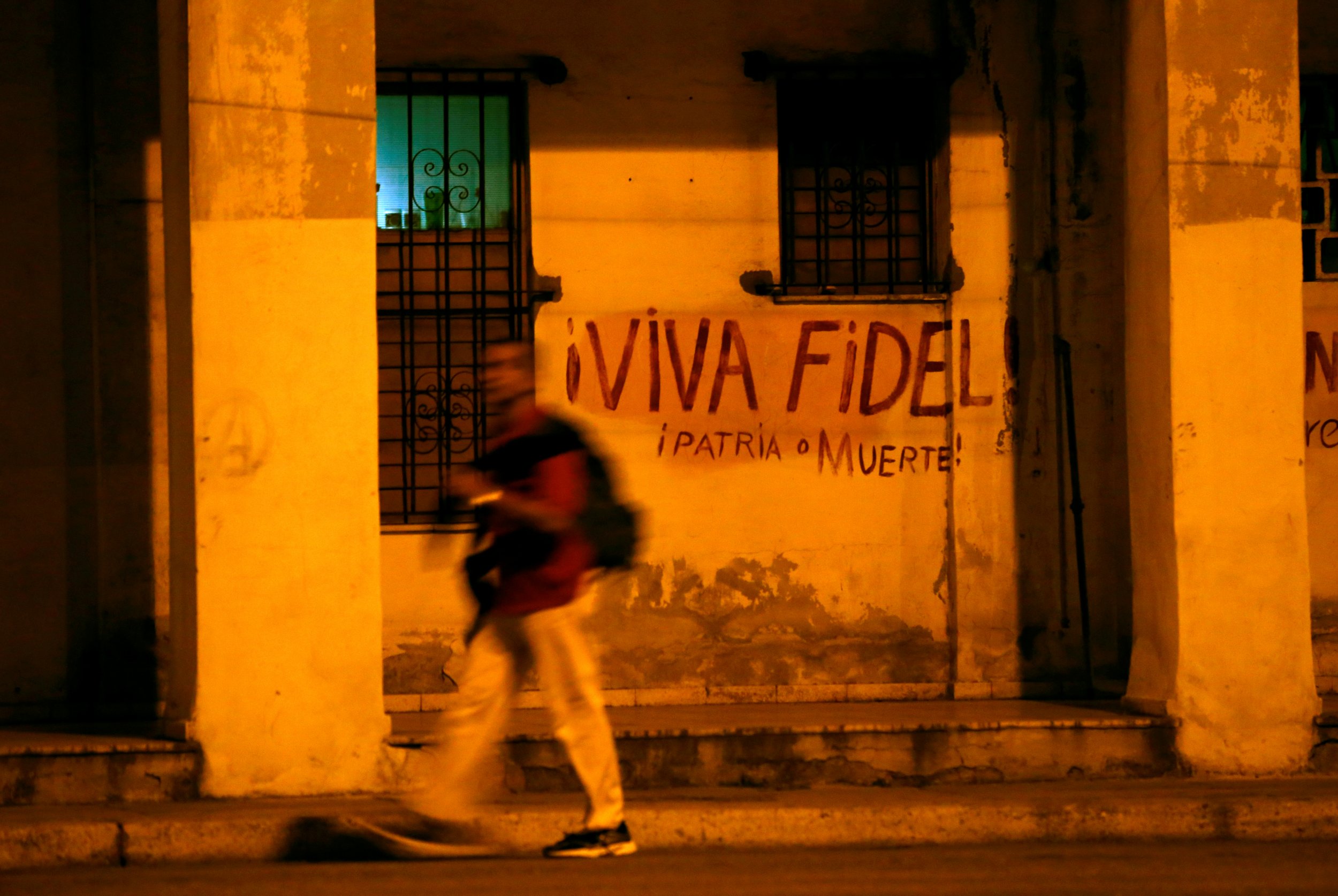 They came to Cuba for an education, plus some fun and games, but got a state funeral instead. Some of the Americans touring Cuba when Fidel Castro died on Friday at age 90 feared there might be civil unrest and a major security operation.
Their angst was allayed when they saw a massive outpouring of public admiration for Castro. U.S. law still bans trips strictly for pleasure to Cuba but allows educational "people-to-people" visits. The Americans whose visits coincided with this moment in Cuban history say they learned far more than they would have on a normal program with rum-tasting and salsa music on the side.
The government declared nine days of mourning and suspended live music, alcohol sales and other diversions.
The Rice University baseball team from Houston had to cancel four of five exhibition games against Cuban professional teams. Others had to abort plans to attend the famed Tropicana nightclub or a Placido Domingo concert. Even the Fine Arts Museum was closed. The Rice baseball players, who are also completing a course in Cuban culture and history, suddenly had more study time in addition to the 50 hours planned during the trip. A scheduled salsa class on Thursday, now deemed inappropriate, was changed to modern dance instruction without music. The players and their Cuban dancer counterparts had fun anyway.
"It was a spontaneous eruption of youthful energy," said Greg Thielemann, a humanities professor traveling with the team. Coach Wayne Graham said his players gained empathy with Cuba and the experience "might be life-altering for some of them."
Many Americans have been rushing to get to Cuba since U.S. President Barack Obama eased travel restrictions last year, filling Havana's hotels and restaurants. "We wanted to get here before the Americans even though we are the Americans," said Jean Goodnight, who was on a National Geographic-led tour. "We were touched by the Cuban people, how much love they had for Fidel, and he was their hero."
Others remarked that Cuban displays of support, whether through conviction or a sense of obligation in a one-party state where little dissent is tolerated, contrasted with images from Miami, where Cuban exiles celebrated the death of a man they considered a tyrant. "You come away with some appreciation of how complicated and nuanced everything is," said James Leipold, a Washington lawyer, "that it is not the black and white we learned in school."