Cuba To Launch Broadband Project to Bring Internet to Havana Homes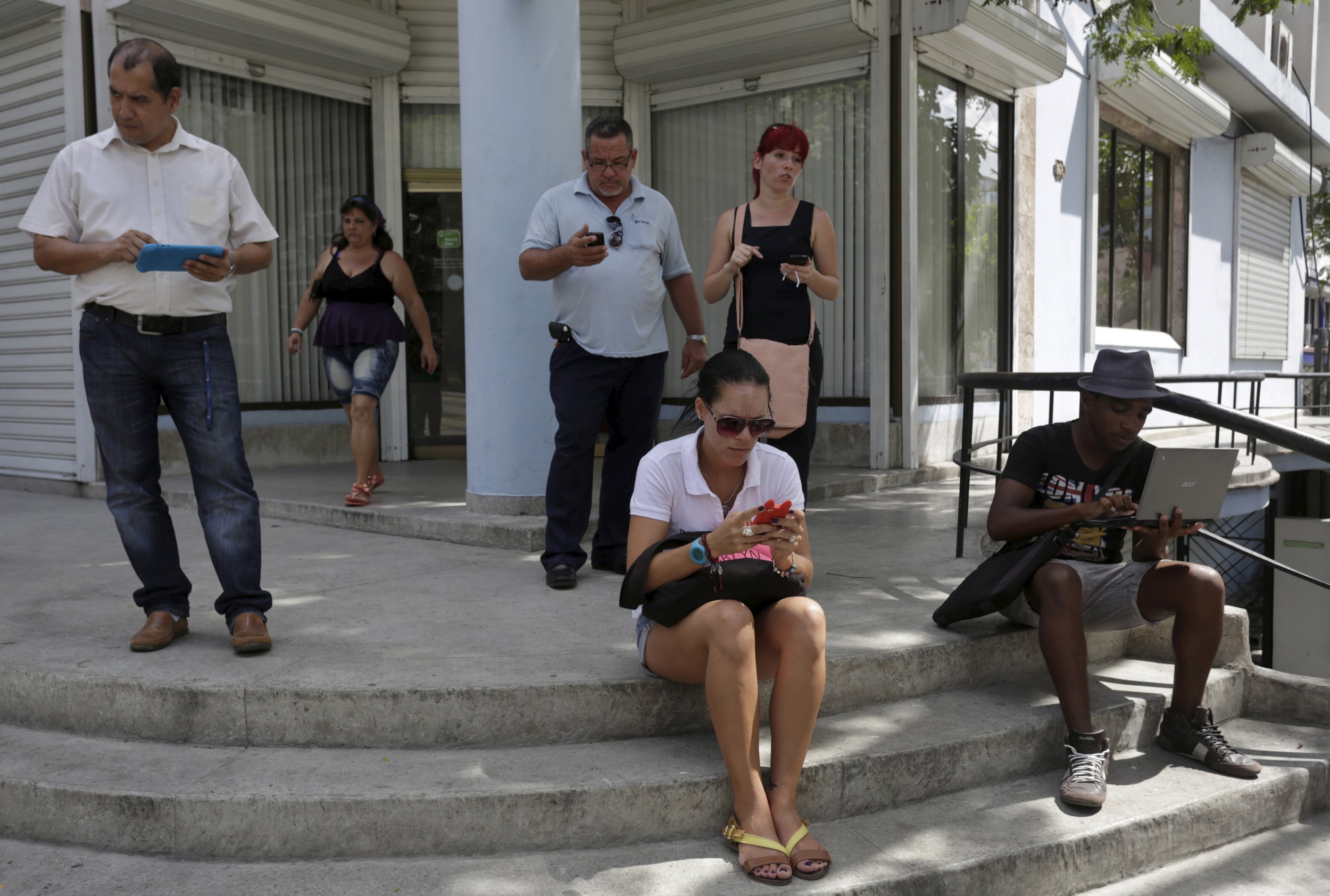 Cuba is to kickstart a pilot project to bring the country's first-ever home broadband service to homes in the capital, Havana, the Cuban state telecommunications company announced on Sunday.
The Telecommunications Company of Cuba (ETECSA) said that it would begin allowing Cubans to order the fiber optic connection, to be operated by Chinese telecom company Huawei, in two Havana neighborhoods, in a move that will see the Communist country inch closer to going online.
Cafés, bars and restaurants will also be able to request broadband access, according to state media. Currently, only diplomats and workers at foreign companies have legal access to home broadband connections, the Associated Press reported.
Cuban authorities have not set a projected date for the pilot project nor the price of access, in a country where the majority of workers earn a state salary of approximately $25 a month.
From 2015, Cuban residents have been able to access an Internet connection at a number of Wi-Fi hotspots around the country and Odalys Rodriguez del Toro, ETECSA director for Havana, said that 30 more such hotspots would be opened in 2016, doubling the number of Internet access points for residents.
Cuba is beginning to open up after years of isolation because of a total freeze in relations and trade with the United States. President Barack Obama called for the lifting of a half-century-old trade embargo in January, in a similar request he made to Congress in 2015.
U.S.-Cuban diplomatic relations were only restored in July 2015 after the reopening of embassies in Havana and Washington, following the historic announcement by Obama and Cuban leader Raul Castro the previous December. In January, both sides agreed to restart direct commercial airline flights to one another for the first time in more than half a century.
Cuban and U.S. officials met in Havana last week to outline a plan to settle economic and legal disputes over the next year-and-a-half and begin a number of projects to continue the restoration of relations, such as a pilot program that would see Cubans and Americans able to send direct mail to one another, something that has not been permitted since 1963.