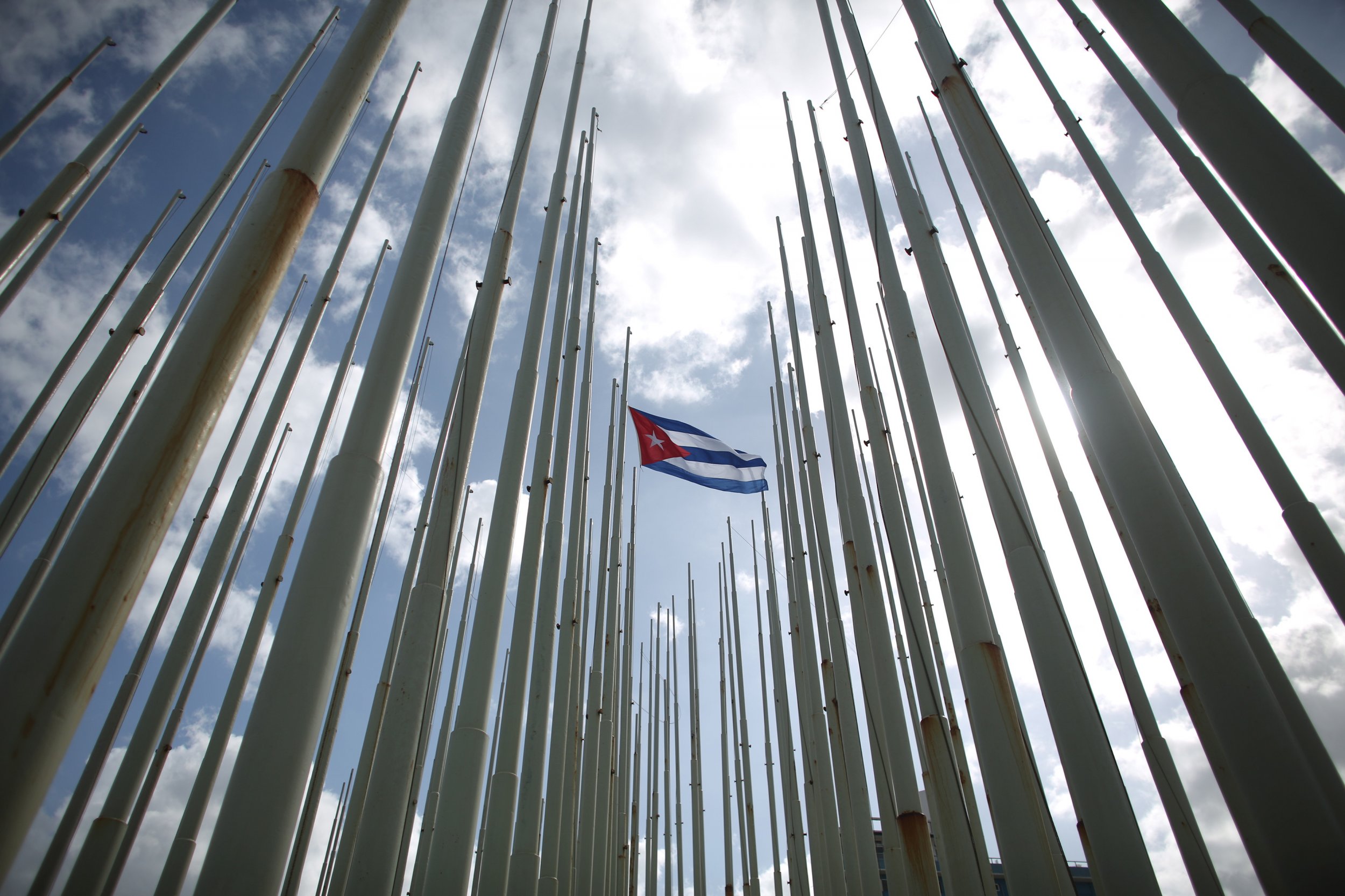 The United States unveiled new measures on Tuesday to make it far easier for Americans to visit Cuba and eased limits on the use of U.S dollars in trade there as President Barack Obama prepared to make a historic trip to Havana next week.
Rolling out some of the most significant changes since Obama announced his opening to Cuba in December 2014, U.S. officials expressed hope that the further relaxation of travel and financial rules would spur the island's Communist government to respond with economic reforms that have been slow to come.
The new measures will allow Americans to travel more easily to Cuba independently for educational, cultural and other authorized purposes without having to go in organized group tours, creating new cracks in a longstanding U.S. ban on general tourism to the island.
The new rules are the latest in Obama's efforts to chip away at sanctions against America's former Cold War foe by using his executive powers to sidestep U.S. lawmakers, who have so far resisted his call to lift Washington's more than five-decade-old economic embargo on Cuba.
The easing comes as Obama prepares to make a March 20-22 trip to Cuba, 90 miles (145 km) from the southern tip of Florida, the first sitting U.S. president to visit in 88 years.
Obama's critics accuse him of giving up too much in return for too little from Cuban President Raul Castro and of now taking a premature "victory lap." Since Obama and Castro announced the detente in December 2014, the two countries have restored diplomatic relations and opened embassies in Havana and Washington.
The changes announced on Tuesday allow Cubans to open U.S. bank accounts and authorize those Cubans living in the United States to earn a salary or compensation, which could open the door to American big-league baseball teams signing Cuban players without them having to defect.
"It certainly does address the ability of Cuban athletes who can earn salaries in the United States to do so," Ben Rhodes, Obama's deputy national security adviser, told reporters.
U.S. officials declined to predict how this might affect Major League Baseball, which is in negotiations with the U.S. and Cuban governments.
The relaxed travel restrictions, combined with the resumption of regularly scheduled airline service to Cuba later this year, will greatly increase the ability of Americans to visit the once-forbidden island.
American travelers will be largely bound only by the honor system to declare that their travel is authorized, though U.S. officials said they would be monitoring the situation.
U.S. travel to Cuba soared 77 percent to 161,000 visitors in 2015, according to Cuban government data, even though Americans going there must fit 12 authorized categories. U.S. officials say travel rose around 50 percent, a discrepancy explained by Americans illicitly traveling to Cuba as tourists through third countries.
"Today's steps build on the actions of the last 15 months as we continue to break down economic barriers, empower the Cuban people and advance their financial freedoms, and chart a new course in U.S.-Cuba relations," U.S. Treasury Secretary Jack Lew said in a statement.
Although as many as 20 members of Congress are set to travel with the president, the Republican-led body has not moved to support Obama's policy shift by lifting the broad embargo.
Instead, the U.S. Treasury and Commerce Departments said in a statement they would enact a range of changes to provide access to U.S. financial transactions for Cubans as well as to broaden access to the island for others.
The new rules will increase the ability of Cubans in United States to earn stipends and salaries beyond living expenses, the departments said. The changes also allow humanitarian and other entities supporting the Cuban people to establish a presence there, they said.
The administration earlier eased rules to allow scheduled air service between the two countries.