Can You Still Travel to Cuba? Everything to Know About Trump's New Travel Warning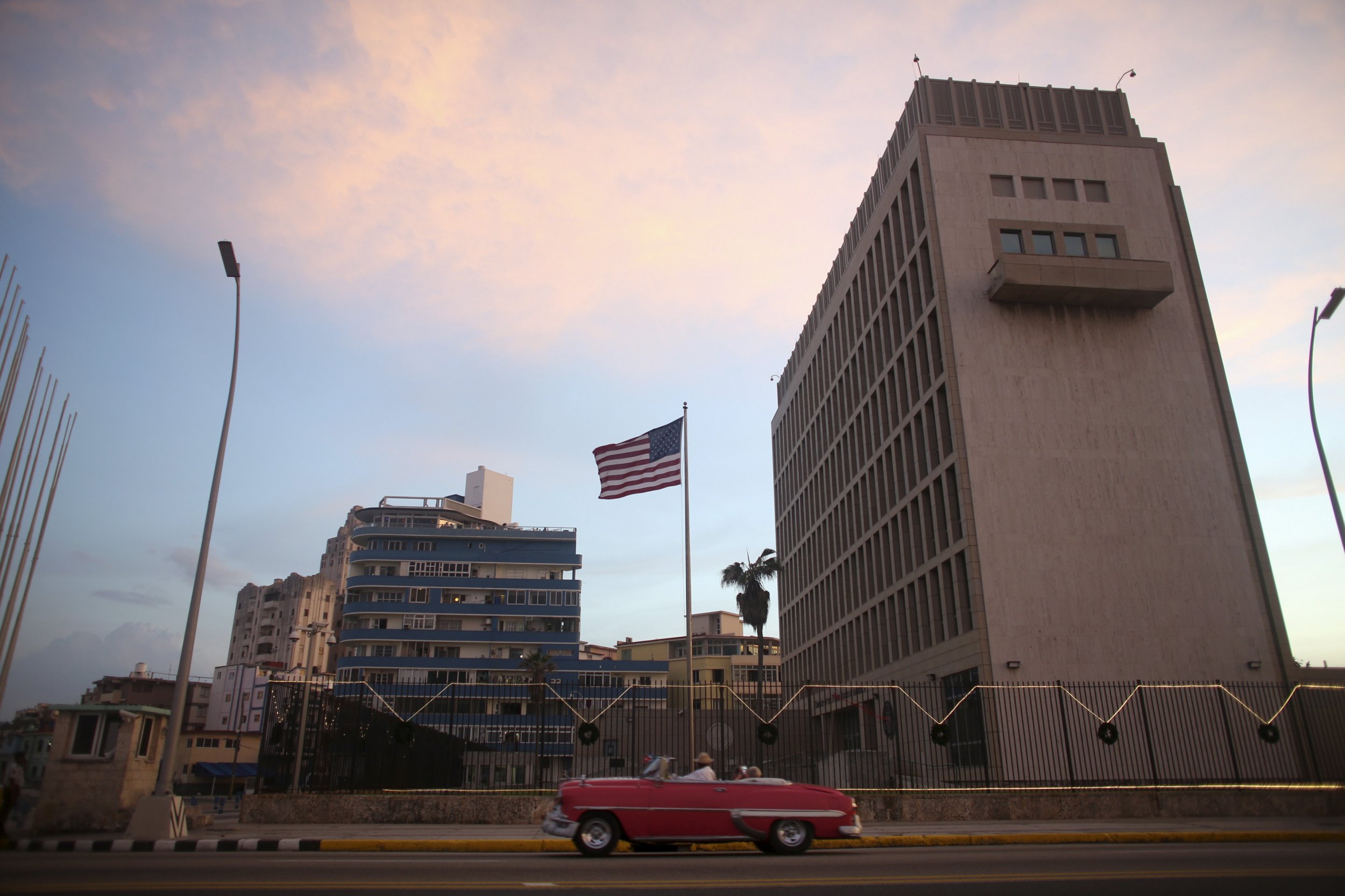 Updated | The State Department is set to radically scale back relations with Cuba Friday, pulling much of its embassy staff out of Havana and warning Americans not to visit the island, according to reports. The expected moves follow a series of mysterious attacks that are said to have left multiple embassy staffers with ailments ranging from severe headaches to permanent hearing loss and mild traumatic brain injury.
Related: Did Russia Attack U.S. Officials in Cuba? U.S.S.R. Used Microwaves Against American Diplomats During Cold War
United States officials have not blamed Cuba for the incidents and continue to investigate whether a third party is responsible. However, a meeting this week between Secretary of State Rex Tillerson and Cuban Foreign Minister Bruno Eduardo Rodríguez Parrilla failed to convince officials that Cuba was doing enough to protect the safety of U.S. personnel or to aid with the investigation, CBS reported.
Cuba has vehemently denied any role in any attack, or that it allowed a third party to injure officials on its soil.
"There is no evidence so far of the cause or the origin of the health disorders reported by the U.S. diplomats," said the Cuban readout of the meeting.
Although the U.S. has opted against fully closing its embassy (which was reopened in 2015 as part of President Barack Obama's reestablishment of diplomatic relations with Cuba after more than half a century of tensions), the steps represent a significant blow to diplomatic ties. And they further muddy the waters for Americans wanting to visit the island.
The State Department's actions will not only include scaling back by 60 percent its embassy staff and a halt on processing all visas in Cuba, but will also see a travel warning issued to Americans about visiting the island, according to the Associated Press. The warning will state that some of the so-called sonic attacks have taken place at hotels, and that tourists could be exposed if they travel to Cuba. No American tourists are yet known to have suffered harm from the unspecified attacks.
The State Department issued the warning Friday afternoon.
"Because our personnel's safety is at risk, and we are unable to identify the source of the attacks, we believe U.S. citizens may also be at risk and warn them not to travel to Cuba," the statement read. "Attacks have occurred in U.S. diplomatic residences and hotels frequented by U.S. citizens."
President Donald Trump already has reversed much of the easing of relations initiated by Obama after calling a deal struck by the two countries "completely one-sided." But while he said in a speech in June that he was "canceling" the deal, many of its aspects, including the opening of the embassy, remained in place. What he did do was retighten the restrictions on travel, specifically enforcing a ban on "tourism" to the island, which was never officially lifted by Obama but was effectively relaxed.
Visitors now need to meet the criteria for one of 12 types of legal travel to the island. But even with the new travel warning, there is no suggestion that airlines will not continue to operate flights to Cuba. Contacted for comment Friday, JetBlue, which began offering flights to Cuba in August 2016, said it was unaware of the State Department's guidance.
The State Department's website already included a warning about travel to Cuba, set as a result of the destruction caused by Hurricane Irma.
This article was updated to include the release of the State Department's warning.