Can I Still Go to Cuba? New Trump Policy Limits Visits to Island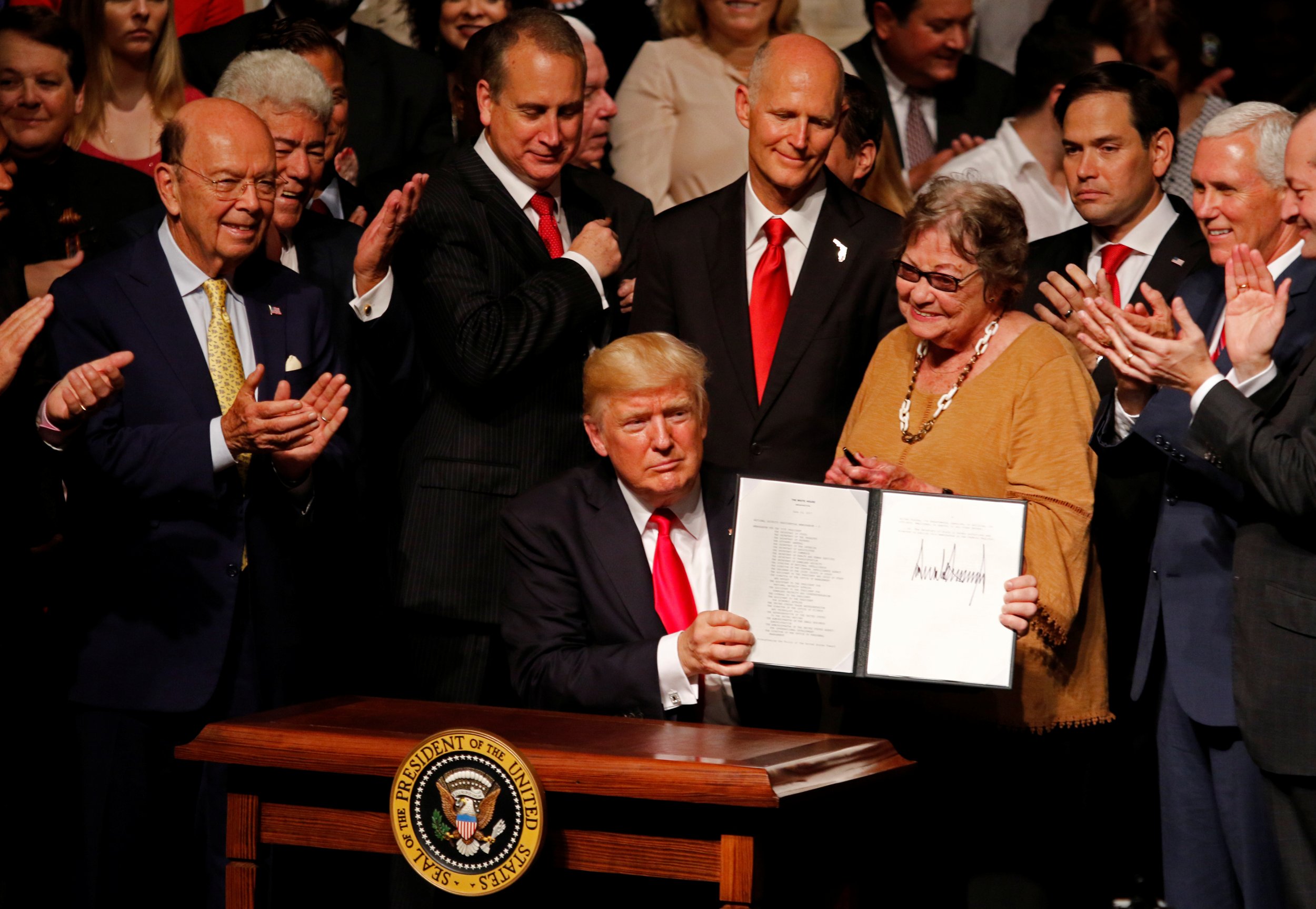 President Donald Trump rolled out some new U.S. regulations regarding Cuba on Friday, specifically addressing travel policies that were put in place by President Barack Obama.
While addressing a crowd in Miami, Trump announced much of his new plan, and in the process kept one of his campaign promises. As he was doing so, the White House released a fact sheet on the new policies: The plan outlines aims to "enhance" Cuba's compliance with U.S. law; hold Cuba responsible for human rights abuses; and open up avenues for economic opportunities for both countries.
"The previous administration's easing of restrictions on travel and trade does not help the Cuban people, they only enrich the Cuban regime," Trump said.
He also said that the U.S. embassy in Havana and Cuba's in Washington will remain open in order to keep up negotiations, but asserted that little could be done until that country holds free elections.
The finer points of the plan go a long way to cut back on one of the cornerstones to Obama's loosening of restrictions on the former Cold War enemy: travel.
Here's a breakdown of the travel policy.
Who can travel to Cuba?
Trump's new plan limits travel to Cuba to just groups, stating: "Among other changes, travel for nonacademic educational purposes will be limited to group travel."
It adds that "self-directed, individual travel permitted by the Obama administration will be prohibited," but also says Cuban-Americans would be allowed to visit family members in Cuba and send them money, falling in line with the draft the Miami Herald obtained Thursday.
Originally, some feared Trump would dial back the clock to more than 20 years ago, when travel to Cuba was completely barred, even for family visits.
What's changed in the policy?
While travel is being limited to groups and to Cuban-Americans, much of Trump's policy focuses on economics. It essentially wants to restrict travelers from spending money in places run by the Cuban government in favor of funneling money to the island nation's private sector in order to spur private growth. The policy hinders people who want their money to go to the state-run Grupo de Adminstracion Empresarial SA (GAESA), which, according to the Herald,runs 64 hotels and villas holding roughly 27,000 rooms.
When will the travel limits begin?
The new policy has directed the treasury and commerce departments to enact the new measures within 30 days, which translates to around July 15.
What happens to trade with Cuba?
Though many expected Trump to cut back on a majority of Obama's Cuba policies, this is really targeted at the military-run government and its Armed Forces Business Enterprise Group. The conglomerate has links to every part of the Cuban economy, and it calls for a near complete cutoff of U.S. business, according to Reuters.
What happens to businesses arranging travel to Cuba?
Airlines currently sending flights to Cuba and cruise companies sailing ships there will not be affected.