As U.S. Considers First COVID-19 Vaccine for Kids as Young as 5, Cuba Offers it to 2-Year-Olds
As public health debates continue to rage across the United States, at least one COVID-19 vaccine maker has submitted a request to authorize the jab for children, a development that sparked further discussions on safety and efficacy.
An FDA official confirmed to Newsweek on Thursday that Pfizer "has submitted a request to FDA to amend its emergency use authorization (EUA) for the Pfizer-BioNTech COVID-19 Vaccine for the prevention of COVID-19 in children 5 through 11 years of age."
"The agency will hold a meeting of its Vaccines and Related Biological Products Advisory Committee on Oct. 26 to solicit input from its independent scientific and public health experts on the data and information in the request," the FDA official said.
The FDA official said the timeline for fulfilling such a request would depend on expert assessment, but a result was anticipated before the end of the month.
"While the FDA cannot predict how long its evaluation of the data and information will take," the FDA official said, "the agency will review the EUA request as expeditiously as possible using its thorough and science-based approach, and expects this evaluation to take a matter of weeks as opposed to months."
Meanwhile in Cuba, a fervent campaign to innoculate the island of around 11.3 million people against the disease allowed for the vaccination of children as young as 2-years old beginning last month.
So far, it seems to be working. And officials in Havana have already set out to expand the campaign to include even younger ages as well.
"Our vaccination program is being implemented from the age of two and we are already testing on those below two years old," Carlos Fernández de Cossío, director-general for the United States at the Cuban Foreign Ministry, told Newsweek.
The goal, Fernández de Cossío argued, was to ultimately add the COVID-19 shot to the standard list of vaccines offered to infants.
Cuba has already reached a leading rate of around 55 percent of the population fully vaccinated against COVID-19, with some 85 percent having received at least one dose. The country hopes to reach 92 percent fully vaccinated by sometime next month.
Cuba was the first country in the world to begin mass vaccinating children against COVID-19 and is also the smallest nation to have developed its own vaccine, of which five different types have been developed.
Fernández de Cossío has credited this progress to an ambitious mission launched years ago to pioneer in advanced medicines, including health applications for biotechnology, in a country with few resources and subject to a decades-long embargo by the U.S.
"We have in Cuba been quite successful for years in the field of biotechnology," he said.
So when the scope of COVID-19's global spread became apparent and the U.S. embargo only tightened due to measures adopted by former President Donald Trump, Fernández de Cossío said officials set out early on to develop a vaccine that could be administered safely at a young age.
"From the very beginning, our scientists said we need to develop a vaccine that could be used with children," he said.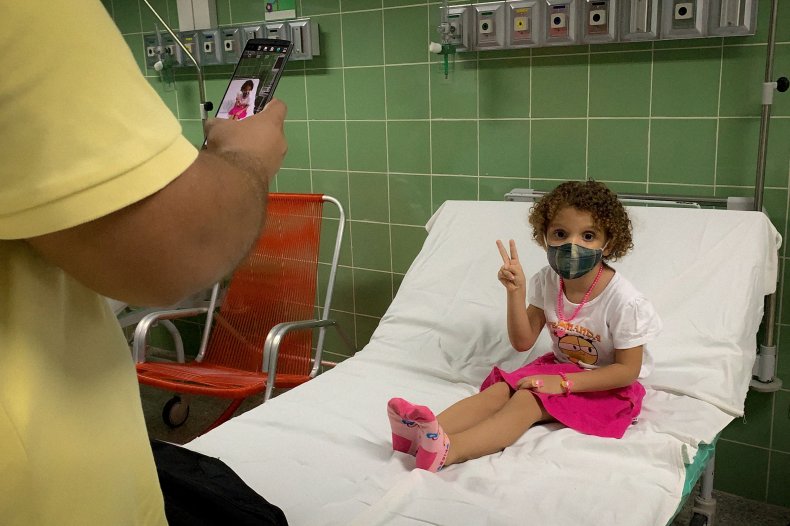 Despite their political differences, Cuba's success may bode positively for the U.S. effort to vaccinate children. The Pfizer-BioNTech vaccine was the first in the country to receive authorization from the Food and Drug Administration in August for ages 16 and older, and the shot also has emergency use authorization for ages as young as 12.
The FDA official with whom Newsweek spoke referred to a statement last month in which the FDA pledged to take extra steps "to ensure the safety and efficacy of these products for children" and to take a scientific approach to the issue.
"In addition, clinical trials are conducted according to plans that reflect FDA's considerable expertise in clinical trial design – these plans are called 'protocols,'" the FDA official said. "Vaccines intended for children are generally tested first in adults, with a step-down clinical development program to children and infants."
The subject of vaccinating children has drawn some controversy in the U.S., where a relatively sizable community is skeptical of getting the shot in general and even more so when it comes to children.
James Heilman is an emergency room physician in Canada and member of the Wikimedia Foundation's Board of Trustees who has set out to ensure easy access to accurate health information online.
"The anti-vax movement has definitely made politicians and scientists double-check everything with respect to vaccine roll-out," Heilman told Newsweek. "They realize that there is zero room for error and every aspect will be scrutinized. This is doubly true when it comes to children."
Beyond innocent caution, misinformation has emerged from the U.S. regarding the safety and efficacy of vaccines, a campaign that he warned could only complicate the U.S. approach to curbing the spread of the disease.
"We of course need to be appropriately cautious but we cannot have caution paralyze us," Heilman said.
And when it comes to Cuba, he is supportive of the Communist-led island's approach, and said he would have wished to have seen more stringent measures adopted in the U.S.
"In my opinion, we should have, like Cuba, waited until children were vaccinated before returning them to school," Heilman said. "With respect to the vaccine roll-out, we should have pushed harder for a vaccine sooner in children."
He also points to another example: Israel, a close U.S. ally that actually began providing vaccines to children aged 5-11 even before Cuba, but only in especially high-risk cases.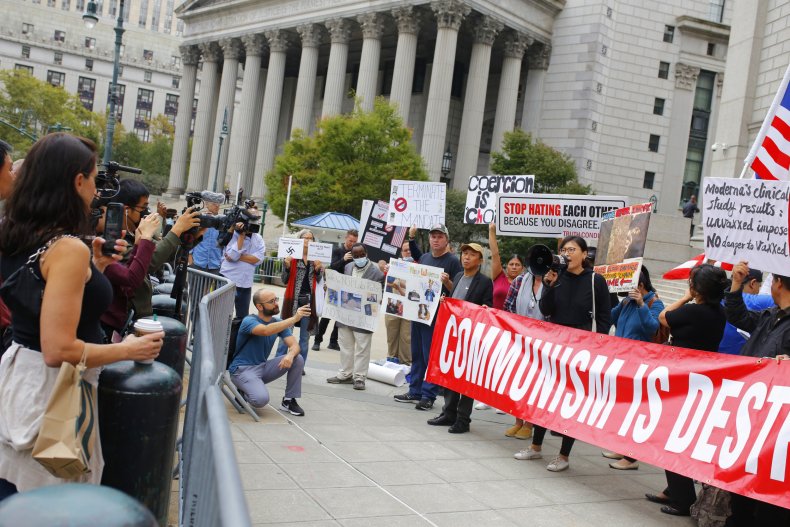 But while Israel and its own advanced health industry enjoy close support from the U.S., Cuba was compelled to develop its own vaccines in part due to the hostile dynamic with its superpower neighbor.
"Cuba has both a highly educated population and a relatively advanced medical industry," Heilman said. "While the U.S. embargo against Cuba slowed down their vaccine development, that embargo has also forced the island to become self-sufficient."
With other countries now seeking to soon join in on vaccinating children, Heilman said he hoped for approval by the end of this month in the U.S. and by early November in Canada.
He argued such an effort was critical for preventing infections throughout the schoolyear.
"Vaccinating children is critical as our society revolves around grouping large numbers of this population together for much of the week," Heilman explained. "While children can and do become sick as a result of COVID, we also frequently see spread within schools and children bringing the disease home to their families where it spreads further."
"Vaccination can help to break this spread, though it is not perfect," he added. "Masks together with improved ventilation within classrooms will remain important."