Cuban Boat People Ordered to Sail Away From Caymans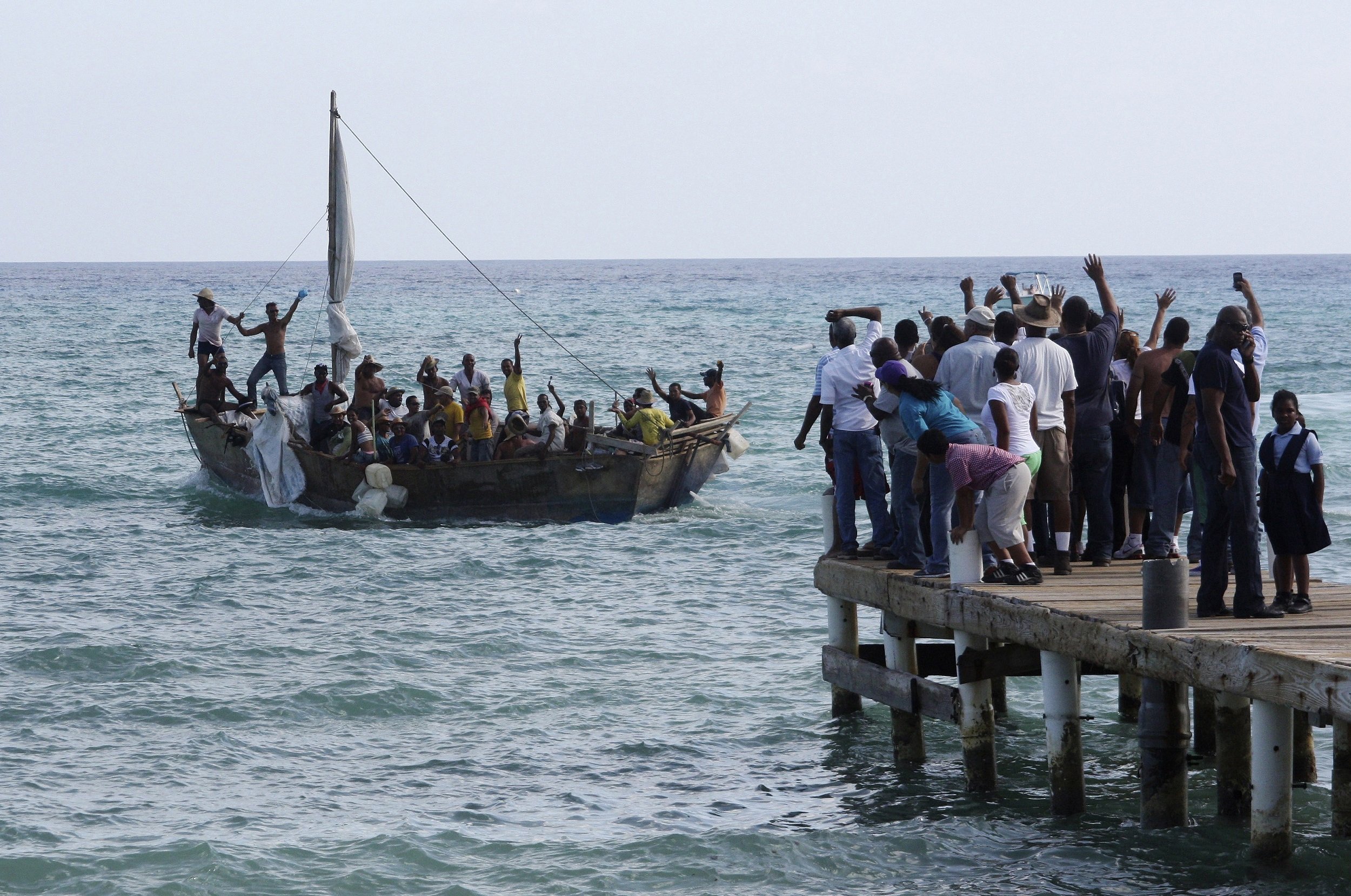 GRAND CAYMAN Cayman Islands (Reuters) - A group of Cuban migrants who were anchored in an open wooden boat off the Cayman Islands for nearly two weeks obeyed a local government order to sail away on Friday, continuing their risky sea voyage in a quest to reach the United States.
The makeshift vessel carrying about 30 people arrived on June 14 off the south coast of the island of Grand Cayman, and could be observed drifting about a quarter of a mile offshore near South Sound, a fashionable strip of expensive oceanfront homes.
The Cubans were given an ultimatum on Wednesday to depart or be taken into custody and repatriated, according to Acting Chief Immigration Officer Bruce Smith.
Five Cubans chose to come ashore and were detained, according to the Cayman Islands prison director Neil Lavis. The rest departed early Friday and their boat was no longer visible from the shoreline.
Some residents assisted the Cubans with food and water while they sheltered from rough seas before likely heading west to the coast of Honduras.
Cuban boats smuggling people seeking to flee the communist-run island are frequently seen off the Cayman Islands, a British territory located less than 100 miles (160 km) south of Cuba.
They are usually headed for Honduras, from where migrants make the long journey overland to reach the U.S. border with Mexico.
Under an existing agreement between Cuba and the Cayman Islands government, migrants who come ashore are usually repatriated. Cayman and Cuban officials are due to meet later this year to negotiate new migration terms.
The current agreement, signed in 1999, says Cuban migrant boats are allowed to pass through Cayman waters as long as they do not seek any assistance.