At least 20 religious leaders were among those killed on Friday when a Boeing 737 crashed shortly after leaving a Havana airport in Cuba, the Associated Press reported on Saturday.
As of Saturday afternoon local time, authorities confirmed that at least 110 people were killed in the crash.
"On that plane were 10 couples of pastors. 20 people, all of the Nazarene Church in the eastern region," Maite Quesada, a member of the Cuban Council of Churches, confirmed. The evangelical priests had been meeting in the Havana area and were taking the flight to return home, Quesada said.
Investigators are still in the process of identifying other victims and notifying next of kin. The plane, which was originally destined for Holquin, Cuba, was carrying more than 100 passengers and six crew members when it crashed into an agricultural area. Witnesses told local media they saw a fireball erupt from the plane shortly before it spiraled into a field of thick brush.
"I saw it taking off," supermarket worker Jose Luis told AFP news agency. "All of a sudden, it made a turn, and went down. We were all amazed."
Only three passengers survived and all are in critical condition, according to local newspaper Granma. Two days of national mourning began on Saturday, during which flags will be flown at half-mast.
According to the BBC, the plane was leased to Cubana de Aviación and was owned by Mexican company Aerolineas Damojh. The 737, which was about 40 years old, had been inspected last November. The crew members on board the flight were Mexican nationals, the Mexico Civil Aviation Authority said.
Boeing released a statement saying the company was ready to assist in the investigation.
"A Boeing technical team stands ready to assist as permitted under US law and at the direction of the US National Transportation Safety Board and Cuban authorities," the company said.
National leaders sent condolences to the victims and their family, releasing public statements on Friday. Jamaican Prime Minister Andrew Holness was among the first to tweet about the situation, releasing a Friday call for prayer.
"Our thoughts and prayers go out to our Caribbean neighbours in Cuba after a Boeing 737 passenger jet crashed this afternoon at Havana's Jose Marti International Airport in Cuba," he wrote. "We pray for the safety of the passengers and flight crew."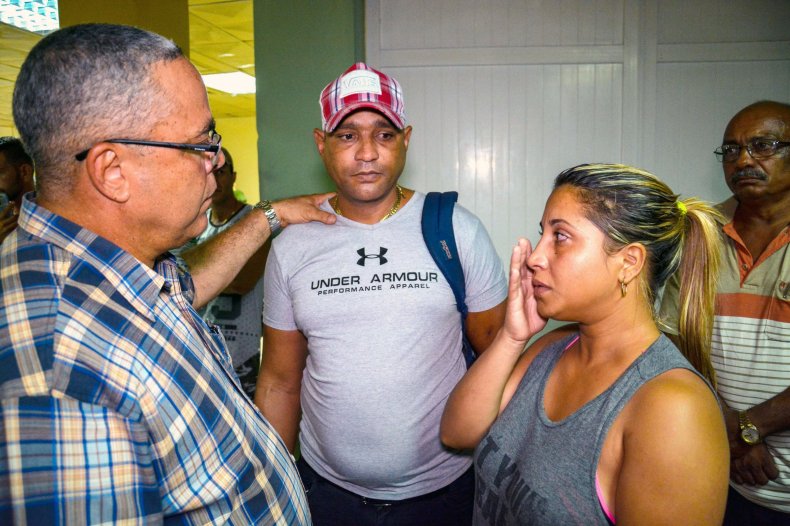 This story is developing and will be updated as soon as more information about the victims becomes available. Officials corrected the death total, which now stands at 110.