Cuba's Castro: Trump Has Put U.S. on Road to Confrontation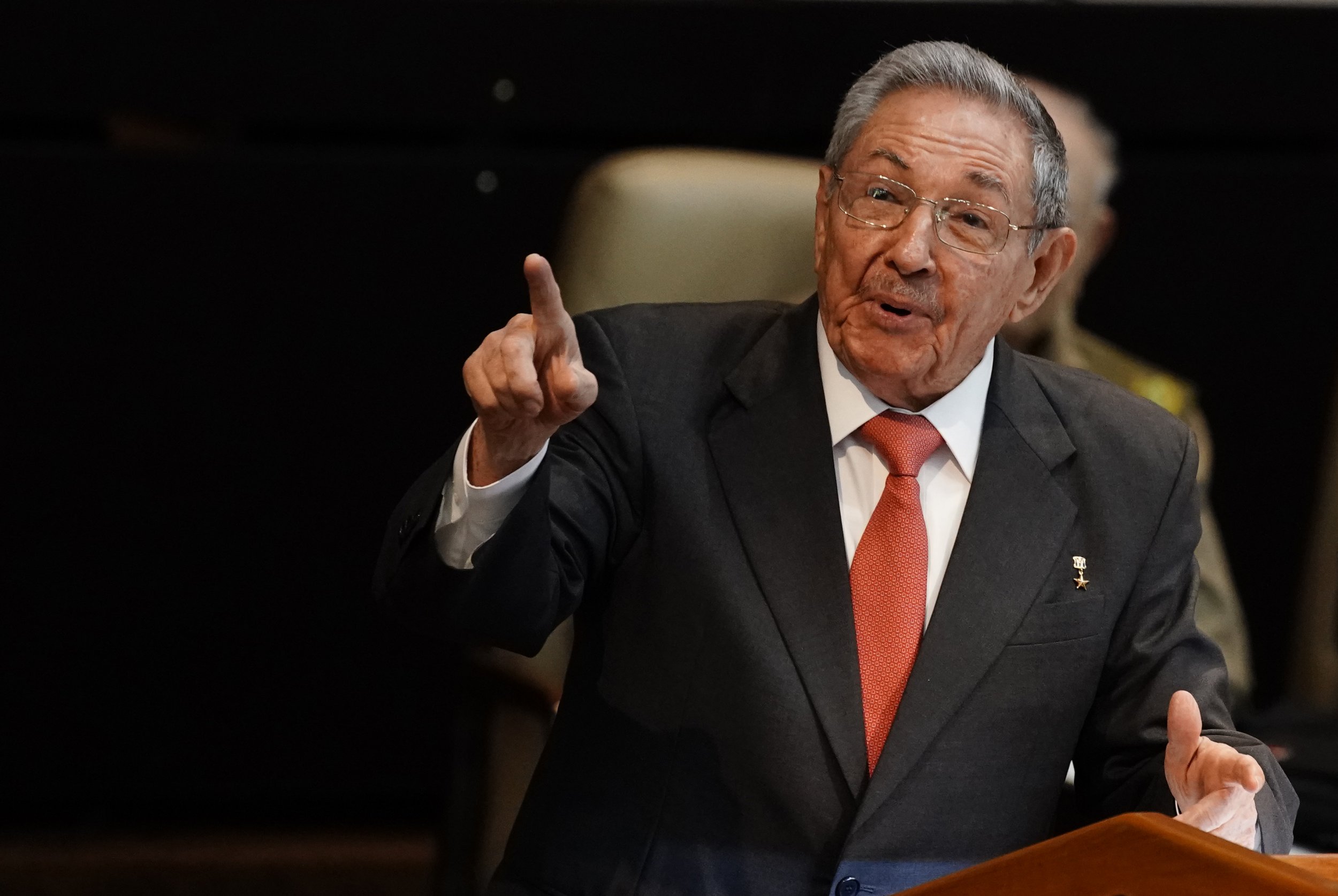 Former Cuban President Raul Castro said the U.S. had returned to a policy of confrontation with the Caribbean communist state, and urged citizens to remain ready to defend their independence.
Castro, 87, took over as president from his brother Fidel, leading the nation from 2006 to 2018. He remains head of the country's ruling Communist Party and made his remarks while marking the 60th anniversary of the revolution led by his brother, the BBC reported.
Read More: 'Three Stooges' of socialism: Bolton slams Cuba, Venezuela, Nicaragua leaders as "troika of tyranny" while praising Bolsonaro
The communist takeover of the island began a long period of antagonism between Cuba and the U.S. Though relations thawed somewhat under President Barack Obama, President Donald Trump reimposed travel and trade restrictions loosened by his predecessor.
"Once again, the U.S. government seems to be on the road to confronting Cuba and presenting our peaceful and inclusive country as a threat to the region," Castro said in a ceremony held close to Fidel's tomb in the southeastern city of Santiago de Cuba.
Many thousands of Cubans fled to the U.S. during the communist revolution, which ran from 1953 to 1959. Most settled in Florida, which is just 103 miles from the island at its closest point. Castro blamed "the far right" in Florida for having "confiscated U.S. policy toward Cuba."
"Once again, they want to make Cuba guilty of all the evils of the region," said Castro. "Increasingly, high-ranking officials of this administration are…trying to blame Cuba for all the region's ills," Castro said, suggesting instead they were caused by "ruthless neoliberal policies."
Despite the Trump administration's frosty approach, Castro said his nation remained willing to work with the U.S. to achieve mutually beneficial goals. "I reiterate our willingness to coexist in a civilized way despite our differences, in a relationship of peace, respect and mutual benefit with the United States," he said.
Castro handed over the presidency to Miguel Diaz-Canel in April last year. The veteran revolutionary explained that Diaz-Canel was part of Cuba's new generation which has "assumed the mission of constructing socialism."
Though many of its previous leaders are now dead, Castro asserted "the revolution hasn't aged. It is opportune to express the fact that the Cuban Communist Party decidedly backs the words and actions of Diaz-Canel since he took office," he said, according to Reuters.
Though Castro oversaw a series of liberalizing economic reforms during his tenure, the country's centrally planned economy remains dominated by the government and suffers from sluggish performance. In late December, Diaz-Canel announced that 2019 would see the fourth consecutive year of austerity measures as the country struggles to rein in spending.
In his speech, Castro suggested Cuba's true battle was an economic one. "We need first of all to reduce all non-necessary expenses and to save more," he said.