Cult Leader Used Jail Phone to Talk to 'Sexy Darling' 13-Year-Old
Sam Bateman, a self-proclaimed prophet, was arrested in August 2022 for child endangerment and subsequently charged with three counts of child abuse.
While in pre-trial detention, he was accused of participating in the kidnapping of eight minors and had allegedly engaged in sexual conversations with them.
Three of his adult wives also face obstruction and kidnapping charges in connection with the case.
The Department of Justice has since restricted Bateman's communication, an action his lawyer has deemed unconstitutional.
Bateman is set to face trial in 2024.
A polygamous cult leader didn't let incarceration prevent him from speaking to his followers, some of which were girls between 12 and 16 years old.
Sam Bateman, a self-proclaimed prophet of the Fundamentalist Church of Jesus Christ of Latter-Day Saints (FLDS), was arrested in August 2022 for child endangerment and was subsequently charged with three counts of child abuse. He and several of his followers also became the subject of a federal investigation into "the transportation of minors in interstate commerce to engage in criminal sexual activity, and travel in interstate commerce to engage in illicit sexual conduct with minors," beginning around May 2020, according to the Department of Justice (DOJ).
Bateman's church is a subset of the fundamentalist Mormon denominations whose members practice polygamy, the DOJ's document said. Bateman reportedly had 50 followers, 20 of which were his wives. Nine of his wives were minors.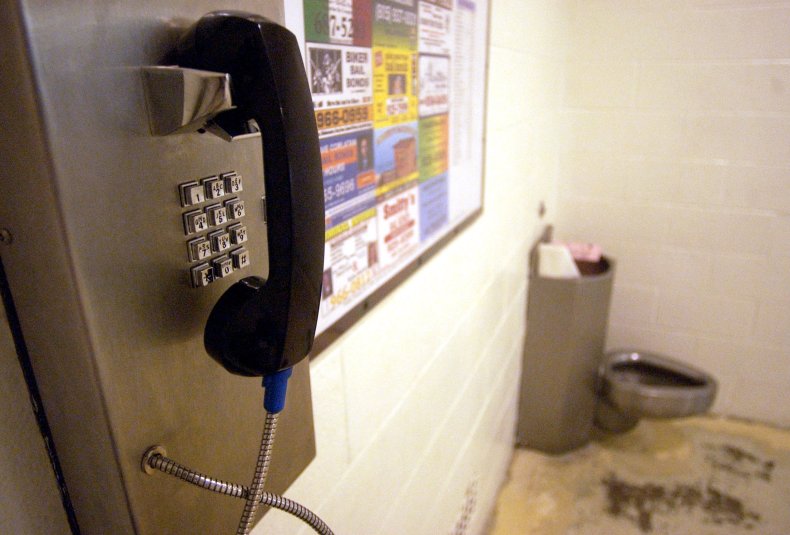 Bateman's Arrest
Last August, Bateman was arrested by Arizona's Department of Public Safety for child endangerment and subsequently charged with three counts of child abuse. According to the DOJ, Bateman was pulled over because he was towing a trailer with at least three minor females who were riding unsecured.
Bateman is facing an array of other charges, and being behind bars as he awaits trial hasn't kept him from communicating with his followers.
Using the phone communications systems at the Core Civic/Central Arizona Florence Correctional Complex (CAFCC), Bateman spoke with three of his wives, allegedly participating in kidnapping and conspiracy to kidnap the minors, while in jail. He also allegedly exchanged sexually-charged words with one of the minors, identified as Jane Doe 4.
Bateman's Call With a Minor
According to an article by Law & Crime that was published on Monday, Jane Doe 4 had been in Arizona Department of Children Services (DCS) custody at the time of the call. Bateman allegedly called the 13-year-old girl his "sexy darling" and made sexual comments about her body while on the phone.
The kidnapping plan was allegedly designed for Bateman's followers to seize Bateman's minor wives from DCS custody, where they've remained since Bateman's arrest.
Since his arrest, the investigation has brought forth further charges against him as well as three of his adult wives—Naomi Bistline, Donnae Barlow, and Moretta Rose Johnson. The charges include counts related to obstruction and also kidnapping. According to the DOJ, at least three of Bateman's adult wives succeeded in removing eight of the nine children from their DCS placements last November.
During his time in pre-trial detention, Bateman allegedly participated in "the kidnapping or escape of eight children; had explicit sexual conversations with children; violated a Coconino County Superior Court no-contact order; directed others to intimidate a government witness; sought to influence potential testimony; and repeatedly misused detention facility communications systems in violation of policy," the DOJ said in its document.
"Bateman used the recorded and monitored CAFCC video call system to participate in the kidnapping," the DOJ's document continued. "For example, on the morning of November 28, 2022, Bateman made a video call from CAFCC to co-defendant Bistline, who appeared to be in a hotel room. Bistline told Bateman that one of the girls was not with them, and Bateman told them they needed to get her. The video panned to all eight minors taken from DCS custody."
A spokesperson for the U.S. DOJ district in Arizona told Newsweek that the investigation was ongoing.
Bateman's Lawyer Responds
The DOJ has subsequently restricted Bateman's communication in hopes of protecting the minors and prevent further criminal actions, although Bateman's lawyer has claimed the action is unconstitutional.
"The restriction on Mr. Bateman's access to all people outside CoreCivic except counsel is excessive, suggests an express intent to punish Mr. Bateman and thus denies him Due Process of Law and his First Amendment rights," Bateman's attorney, Marc J. Victor said, according to Law & Crime.
Bateman is set to face trial in 2024.
Update 03/07/23 12:20 p.m. ET: This article was updated with comment from the U.S. DOJ district in Arizona.