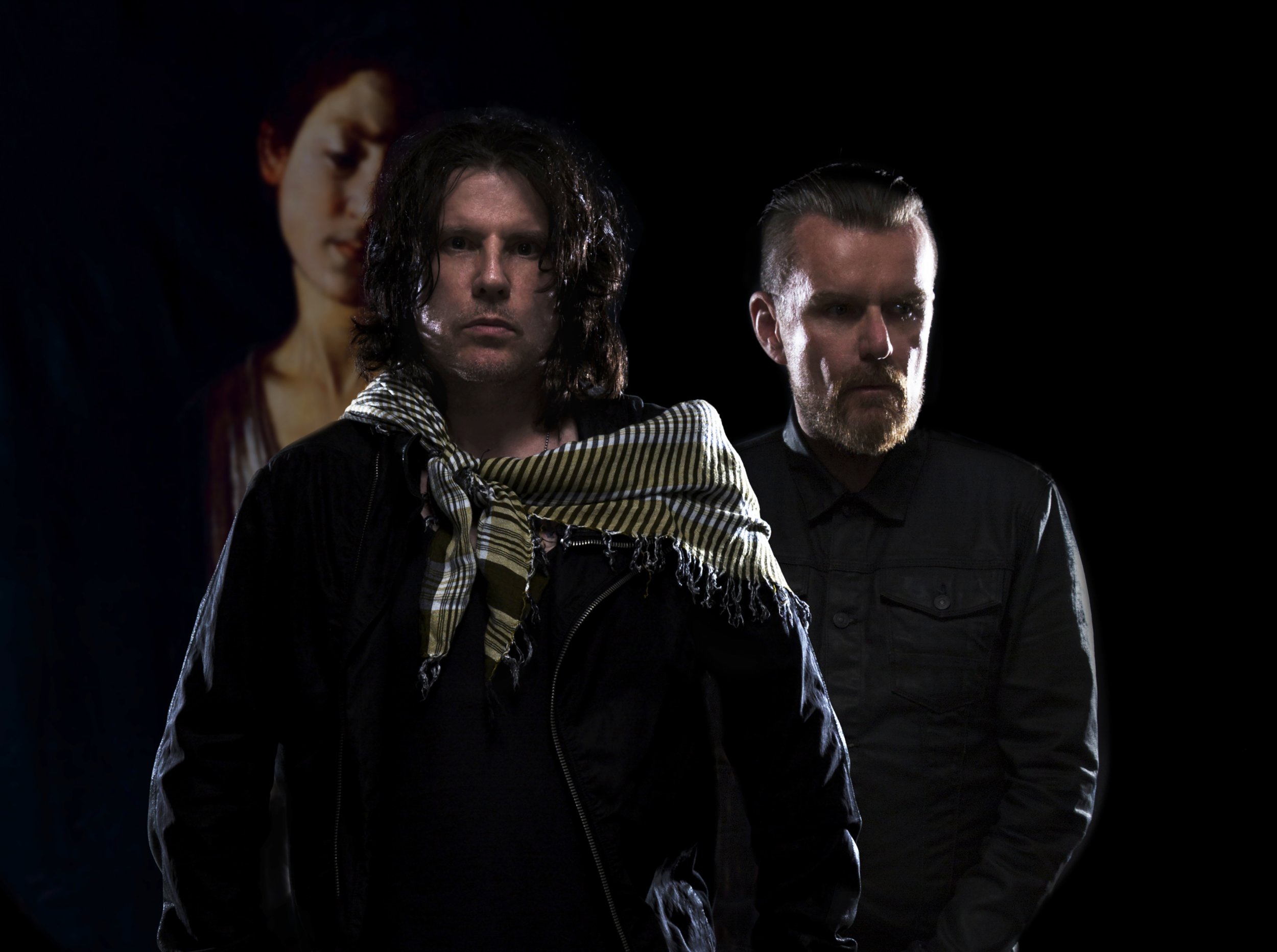 Over the years, the Cult has embraced a number of sonic styles, including gothy post-punk, blistering AC/DC-style metal and Doors-ish mysticism. But what's remained consistent is the combination of singer Ian Astbury and guitarist Billy Duffy.
Earlier this year, the British band released Hidden City, its 10th studio full-length album and its fifth with producer Bob Rock. The record concludes a trilogy of sorts that began with 2007's Born Into This. Like several previous Cult albums, Hidden City touches upon Native American and Tibetan Buddhist philosophies on songs such as "Dark Energy," which gets its point across through Duffy's boogie guitar riffs, and "Hinterland," a mystical rocker "filled with symbolism, reflecting a new aeon in the shift of human consciousness as we realign with our planet's natural rhythms," Astbury has said.
In a recent interview with Newsweek, Astbury, whose raucous howl became one of rock's most identifiable voices, spoke about Hidden City and the trilogy it anchors; his work with two members of the Doors, keyboardist Ray Manzarek and guitarist Robby Krieger; and David Bowie's lingering influence.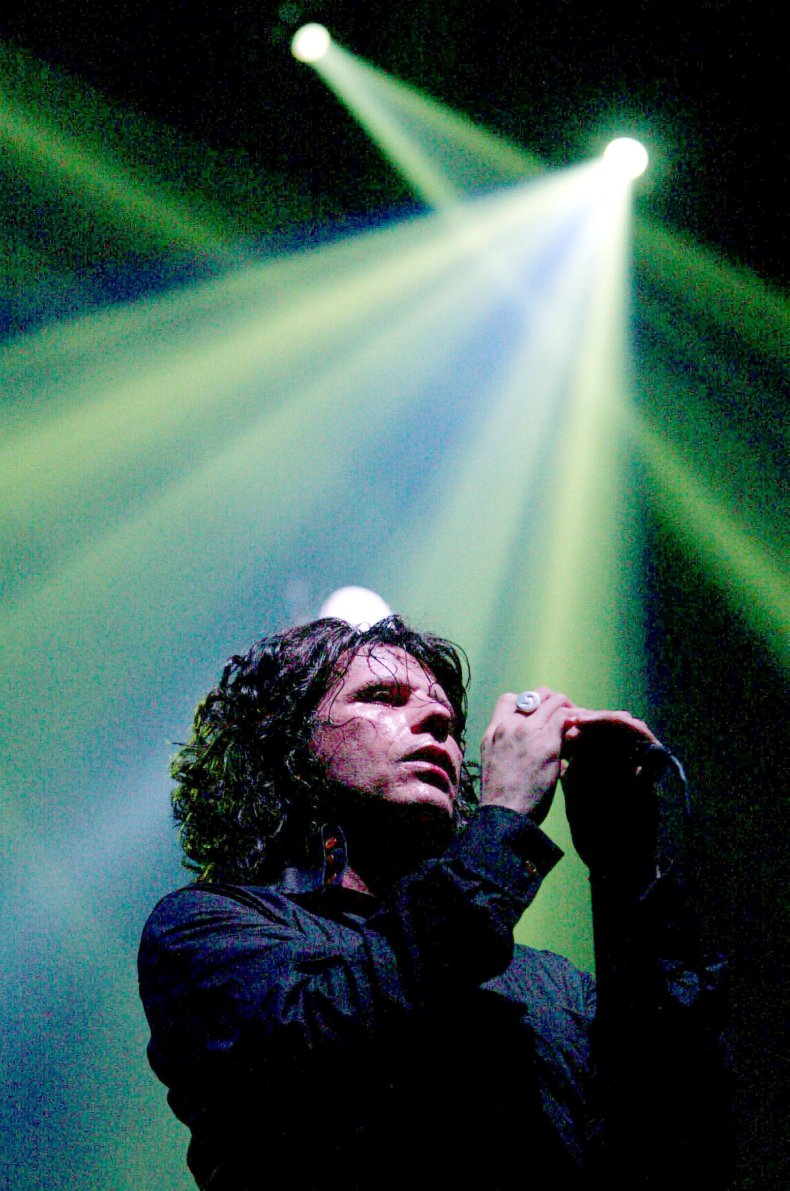 What are some of themes conveyed in the trilogy that began with Born Into This?
The band reconstituted in 2006 after a brief hiatus where I went away and performed with Ray Manzarek and Robby Krieger, and in 2007 we released Born Into This, which was definitely a new beginning, and a rebirth, going back to some original influences. When we reconvened, we went into a discovery period to see where we were at. The following album, Choice of Weapon [released in 2012], was an advancement from that and definitely in some ways a precursor to where we're at now in the world, with its signs of dystopia, environment issues, people struggling to find a harmonic mindset and a spirit in the ever-increasing social media realm. We're seeing the depletion of people in the workforce, losing jobs, economic strife, external conflict around the world.
And then we come into the period of Hidden City, which is more being in a place of looking inward. For so long, media has dominated our lives so much, we're constantly looking and reacting to external events, reacting but not responding.
How did things go for you and your bandmates in and out of the studio while making Hidden City?
Things are never very smooth. Everything from technical, to environment, to lifestyle, to things happening in personal life—it's a litany—this is life, we're not in some hermetically sealed world where we're protected in some way or where it's some privileged environment. I mean, it is a privilege to be able to do this as a livelihood, but it's earned. I mean, we fight for this.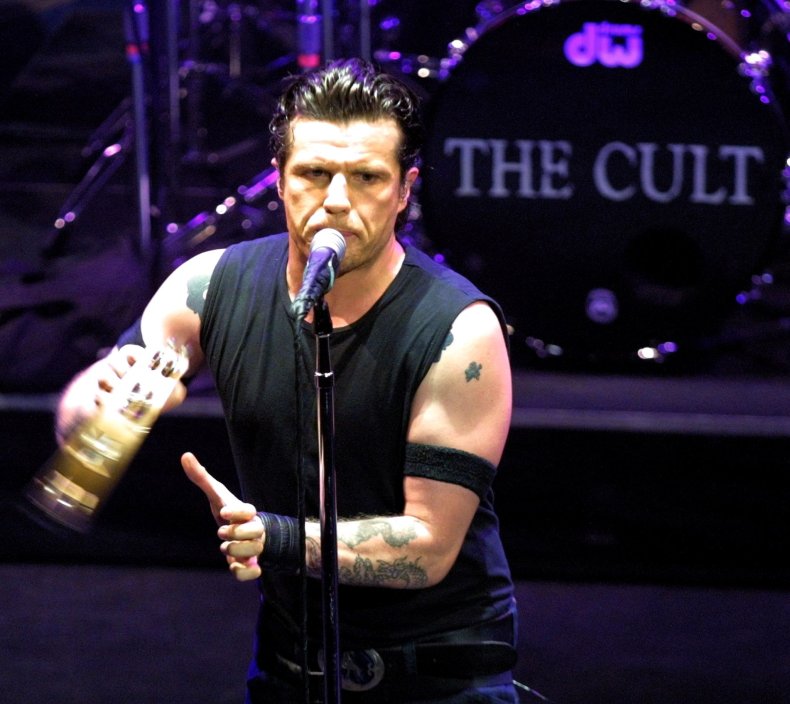 Do you ever reflect upon about your newest work in relation to past albums?
Nah. I don't get fuzzy warm about our yesteryears. I'm not that guy. I don't dote over previous work. We're immersed in this work, we're passionate about this work. It's not reflected upon past glories that have been determined by others anyway for their own devices. We're fully engaged in what we're doing today.
I saw a great quote the other day: "If you've got a phone call from yesterday, don't bother answering it. It's got no useful information for today."
After the Cult recorded 2001's Beyond Good and Evil, the band broke up and you performed with Ray Manzarek and Robby Krieger in the Doors of the 21st Century, which was renamed Riders on the Storm. How did that turn out?
Working with them was huge. Ray Manzarek is grounded in classically trained piano and jazz. With them, you see the influence of jazz and space. They weren't really working for a radio format [in the Doors]. A lot of artists coming up write the work for the format available. They were free to express themselves on a much broader canvas, and space is very important for that. I think when you create space, you create more dynamics, more awareness.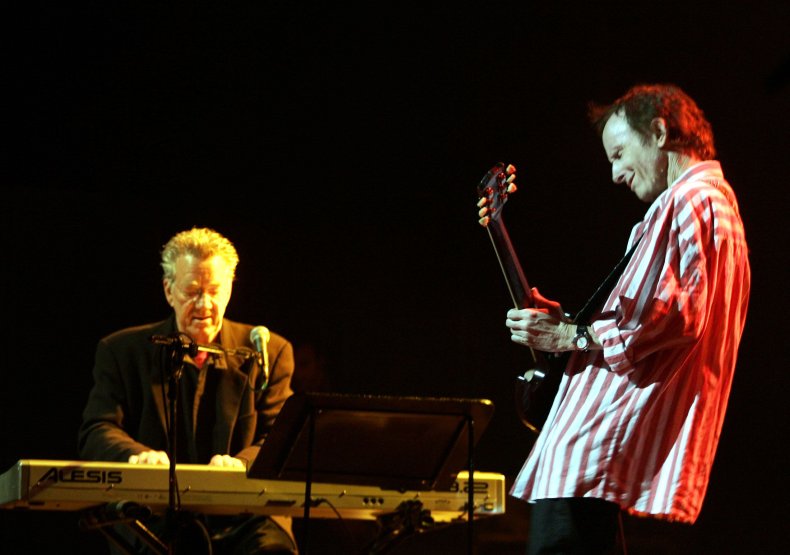 Anything to say about the Cult's early days?
The Cult really evolved as a performance-based band. We came out of that post-punk scene in the U.K. We were getting into greasy clubs and ramming through songs, three, four minutes [long]. Usually three chords. And the songwriting really evolved over a period of time. We didn't enter as songwriters. We entered as a tribal group. And the songwriting evolved over time.
The combination of your vocals and Billy's guitar became one of the most recognizable sounds in hard rock. How has your musical relationship with Billy evolved?
If anything, we've evolved as individuals, or devolved when necessary. This idea that you get better: I don't even know what that means.
Our relationship is mutual respect. When you're working in a collaboration and try to make it work, a natural voice finds itself. And it's a combination of all the elements and also including, very, very importantly, the rhythm section. We've had various rhythm sections over the years, for various reasons, but that's a key element.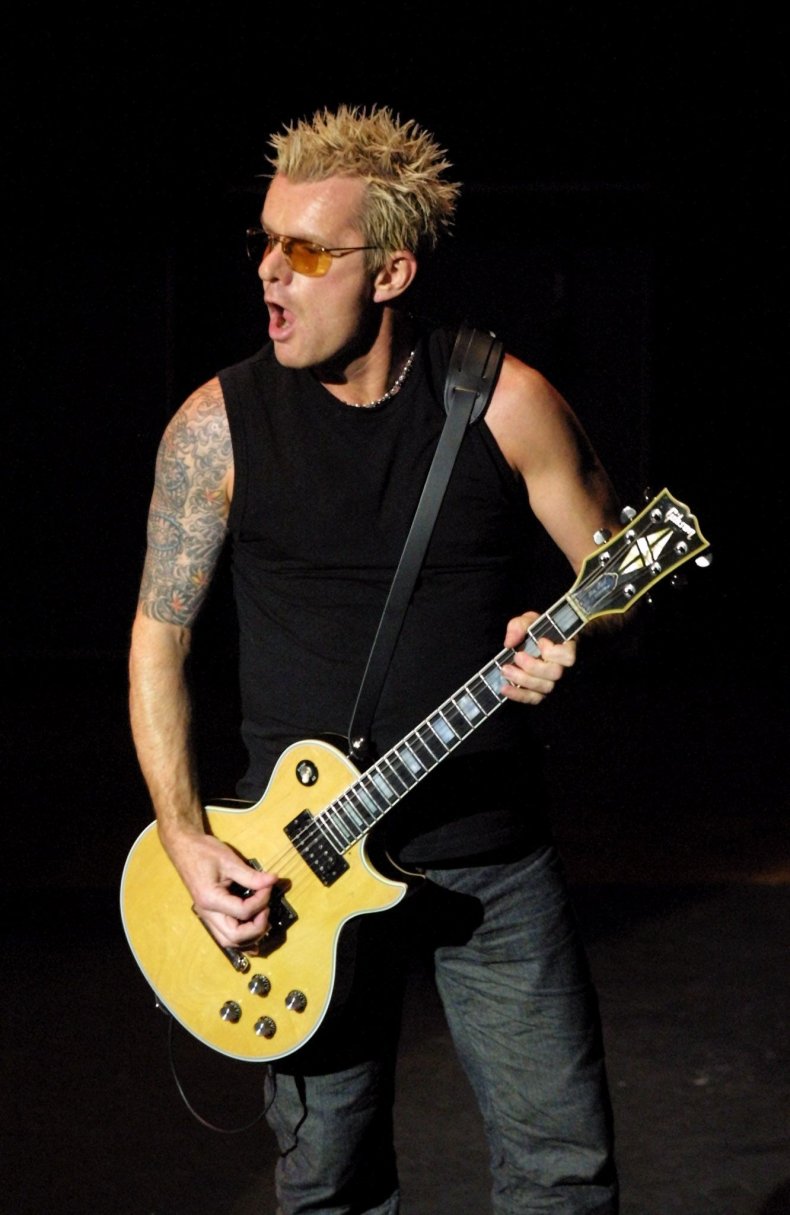 Even though the Cult has had different rhythm sections, there's often been a signature Cult rhythm sound at work.
There's a secret to that. It's the fact that Billy and I will sit behind a drum kit when necessary and thrown down a beat. It's pretty basic, but that's something we can both do. It gives us a various good vision of what we both want rhythmically. And also we have [drummer] John Tempesta. He's played with the band for 10 years.
I believe at some point people buy into the fact that when you've made a record that has some kind of commercial success, that's it. You've arrived at a destination. You get there, and stay there. and you repeat the cycle over and over, hoping for the same result. That's incredibly naïve. People were always commenting on the band changing its sound and evolving, as if it was a negative aspect of the band.
We grew up with Bowie. He made that possible, and he made it safe [to play different styles of music]. Bowie was very good and finding individuals to work with but who still went under the Bowie marque. He always played with world-class musicians. Peter Frampton, on the Glass Spider Tour in 1987. We played on that tour; we opened for Bowie in Paris, at a racetrack with about 80,000 people. It was the first time I got to meet David.
What would you say to a journalist trying to comprehend or "review" your work?
You can never fully share these circumstances when you're making a record. No external individual could possibly know what's going on in your personal life, your emotional life or the environment—what's actually happening in the studio. Sometimes you never get to fully realize a record because of time constraints, or disease, death, madness and other factors that come into play when you're making work. And you're continually evolving, as in any life, so you definitely have periods when you're not you're best, and you have periods when you're very strong and it's reflected in the work.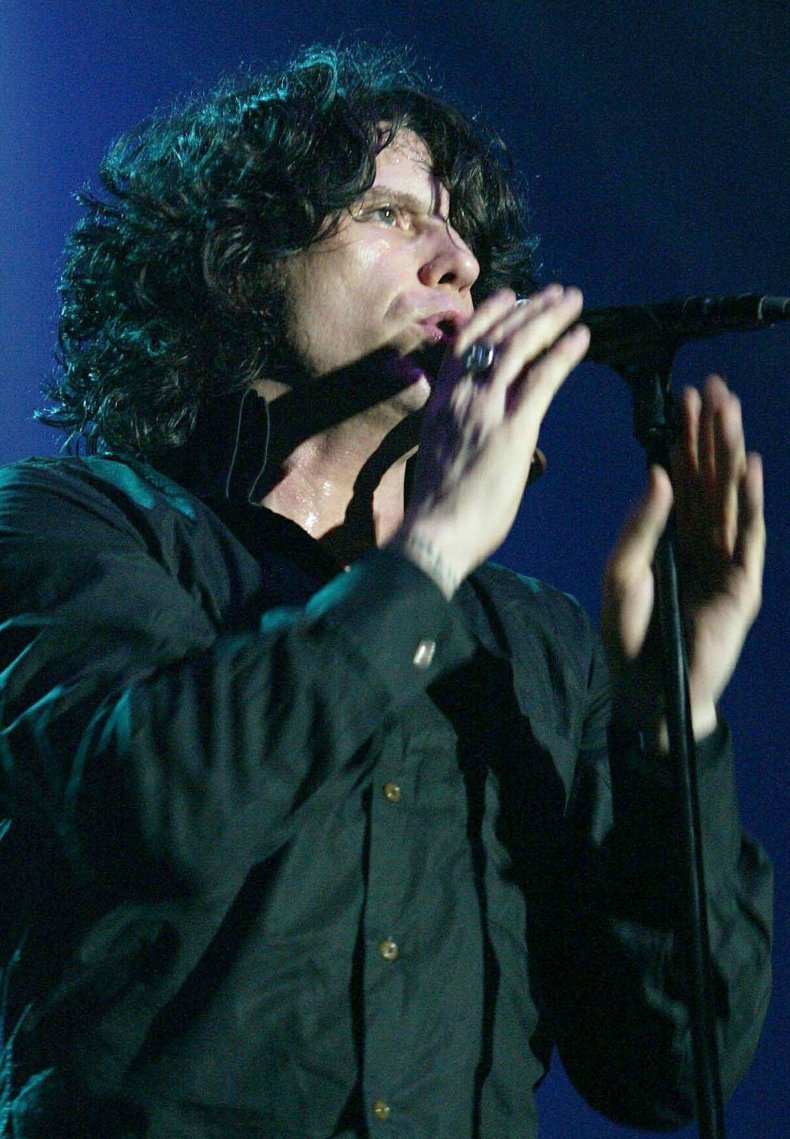 Your fascination with Native American themes has always been a vivid aspect of the Cult's music. How did it arise?
First of all, when we talk about themes and mysticism, we tend to marginalize the phrases—these are philosophies, these are ways of life. I've always been inquisitive, and I've traveled a lot. And my interest in Native American/indigenous nations' philosophy arose as an immigrant in Canada. I immigrated to Canada when I was 11 years of age and became exposed to indigenous culture, and that initial exposure led to [an interest in] people like Joseph Campbell.
And I became fascinated with the nomads in eastern Tibet, [finding] similarities between them and the Plains tribal groups, and then I just traveled through those regions and met the people and became immersed in their cultures and philosophies, and found a great sense of kinship. It's been everywhere [in the Cult's music] since day one, since Southern Death Cult [the pre-Cult post-punk band that Astbury and Duffy performed in]. That was one of the really uniting factors. Punk rock had united our imagination in such a vivid way that we had become immersed in the idea of other cultures and other cultural perspectives. You know? Punk rock was like a lightning bolt.