Cuomo Accuser Says Governor Told Her to 'Never Tell Anyone' What They Talked About
A woman accusing New York Governor Andrew Cuomo of sexual harassment has said he told her to "never tell anyone" what they talked about.
The woman, an aide to the governor, recently told the Albany Times Union that Cuomo allegedly groped her in a sexually aggressive manner, reaching underneath her blouse and grasping one of her breasts over her bra, behind his desk at the governor's mansion.
She said she told Cuomo he would get both of them in trouble, to which the governor replied, "I don't care."
"Near the end of it, he looked up at me and he said, 'You know, by the way, you know people talk in the office and you can never tell anyone about anything we talk about or, you know, anything, right?'" she said, describing a conversation she allegedly had with Cuomo a month after the alleged groping.
"I said, 'I understand.' He said, 'Well, you know, I could get in big trouble, you know that.' I said, 'I understand, governor.' And he said, 'OK.'"
She added, "I was a liability, and he knew that. He was definitely trying to let me know, 'It would be in your best interest [to keep quiet].'... I know his look, and I know how intimidating he can be. He wanted to get a message across to me."
The latest allegations are the most serious that have been leveled against Cuomo. In the past three months, more than half a dozen women have accused the governor of inappropriate conduct, which has resulted in an investigation by the state attorney general's office and an impeachment inquiry in the state Assembly.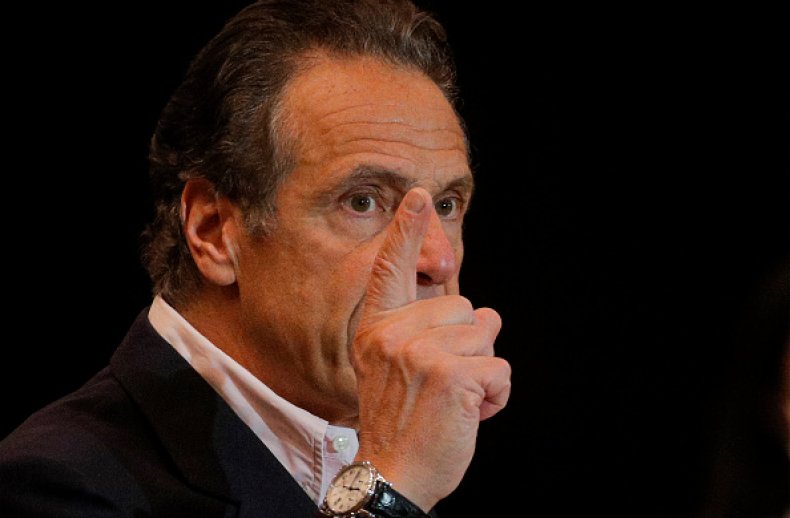 The woman, who has continued to report to her job at the Capitol, said Cuomo had behaved inappropriately around her for about two years.
"It was never in front of anybody. He made sure that it was either at the mansion or, if it was at the Capitol, that no one was around," she said. "I remember thinking one time [Director of the Governor's Office] Stephanie [Benton] was around, or [Secretary to the Governor] Melissa [DeRosa] was around, and I had been so used to him getting up and hugging me that when he didn't, I said, 'Hmm.' It felt calculated—he would totally act different."
"Sometimes he would pull my whole body close to him. I remember purposely, like, taking my pelvis and pulling away.... I knew what he was doing," she said.
During one conversation, the aide alleges that Cuomo looked at her and said, "Oh, if you were single, the things that I would do to you."
The woman has reportedly been interviewed by state investigators in the probe of the matter.
Asked about her account, Cuomo's office told the Times Union the governor said, "I have never done anything like this. The details of this report are gut-wrenching."
Newsweek reached out to Cuomo's office for comment but did not hear back before publication.