Cuomo Again Accused of Harassment, This Time by a Former Capitol Reporter
A seventh woman has accused New York Governor Andrew Cuomo of sexual harassment.
In an op-ed published Friday in New York magazine, former Capitol reporter Jessica Bakeman alleges that Cuomo inappropriately touched her. She discusses two separate instances, one in which the governor held his "grip" on her for a photo at the state Capitol and another when he "pinned" her next to him while telling a story at an event at the executive mansion in Albany.
"Andrew Cuomo's hands had been on my body—my arms, my shoulders, the small of my back, my waist—often enough by late 2014 that I didn't want to go to the holiday party he was hosting for the Albany press corps at the executive mansion," she wrote.
Bakeman described one encounter when Cuomo held her hand and her waist, "while indicating to a photographer he wanted us to pose for a picture," before jokingly saying to her, "I'm sorry. Am I making you uncomfortable? I thought we were going steady" in front of her colleagues at a holiday party.
"I stood there in stunned silence, shocked and humiliated. But, of course, that was the point," Bakeman wrote. "I never thought the governor wanted to have sex with me. It wasn't about sex. It was about power. He wanted me to know that I was powerless, that I was small and weak, that I did not deserve what relative power I had: a platform to hold him accountable for his words and actions. He wanted me to know that he could take my dignity away at any moment with an inappropriate comment or a hand on my waist."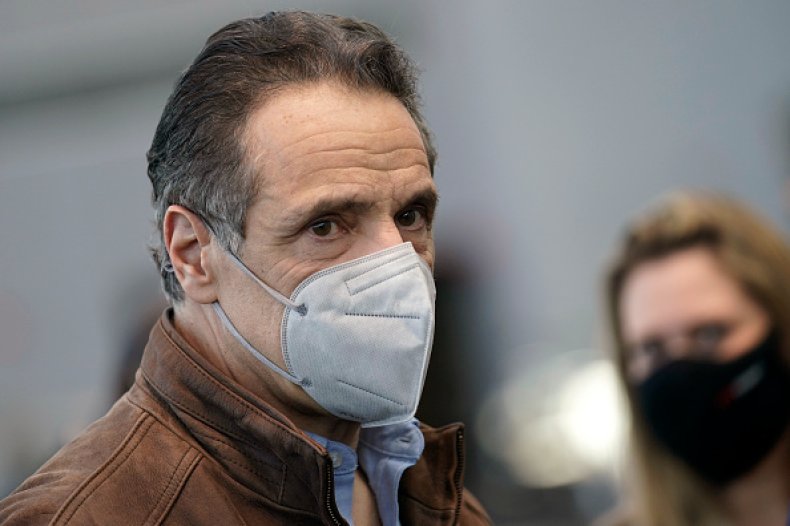 Bakeman said Cuomo was not the only state official who has behaved inappropriately with her in the past.
"Whether the governor resigns or finishes out his term or is reelected or runs for another office, his eventual departure alone will not end the legacy of sexual harassment in Albany. As a former colleague recently tweeted, it's 'as pervasive as air,'" Bakeman wrote.
"Journalists are often told not to let ourselves become part of the story. More than five years ago, I left Albany for a new job in Florida, but many of my former colleagues and friends are still there, trying to retain 'objectivity,' even after enduring harassment," she added.
Bakeman is the seventh woman to come forward with accusations against Cuomo since late February. Of the six women who have alleged sexual misconduct, five have been former aides of the governor.
More than half of New York Legislature and a number of high-profile state Democrats, like U.S. Representatives Alexandria Ocasio-Cortez and Jerry Nadler, have called for Cuomo to resign, but the governor has said he will not step down based on the allegations. He has asked the public to wait for the findings from the New York attorney general's investigation into the women's accusations.
Newsweek reached out to Cuomo's office for comment but did not hear back before publication.