New York state lawmakers will examine new reports that suggest Governor Andrew Cuomo offered priority coronavirus testing access to members of his inner circle, as part of a wider impeachment inquiry opened this week.
State Assemblyman Charles Lavine, a Democrat who chairs the legislative chamber's judiciary committee, confirmed these latest allegations will play a role in the inquiry on Tuesday, speaking to outlets such as Newsday and the New York Times.
"Everything brought to the committee's attention is going to be considered and investigated," Lavine told the Times. "I will only say inquiries have been made. We're paying attention to it and will act accordingly."
Cuomo remains the focus of a wide-reaching and layered scandal, involving multiple sexual misconduct allegations and mismanagement of COVID-19 fatality data among residents of long-term care facilities. The state Assembly's judiciary committee launched a formal impeachment inquiry after the governor failed to answer public calls for his resignation, while New York Attorney General Letitia James pursues an independent investigation into the accusations of sexual harassment and inappropriate behavior.
Federal prosecutors are leading an additional inquiry into Cuomo's alleged effort to conceal the true scope of COVID-19 deaths in New York nursing homes during the earlier part of the pandemic, when he initially faced enormous criticism for an executive order that directed long-term care facilities to accept virus patients as residents.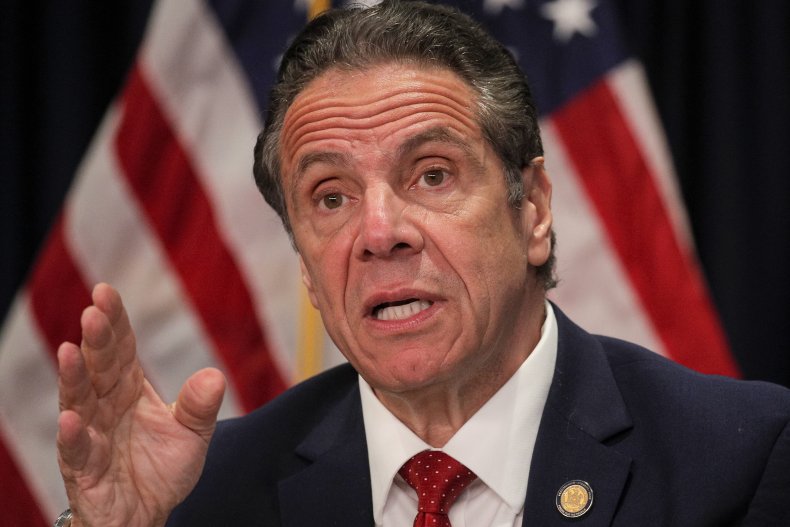 Lavine noted on Thursday that the state's investigation, which could serve as the judiciary's first step toward ultimately moving to impeach Cuomo, "focuses on the three major areas we have been assigned to investigate," in comments to Newsday.
"To be sure, there will be some measure of consideration for everything else that must necessarily be investigated," he continued, adding, "Matters that have come up will certainly receive some attention...but the investigation cannot be distracted from its major challenge and won't be."
Reports surfaced Wednesday night that suggested Cuomo, his family members and friends received COVID-19 diagnostic tests early last spring, before production of the evaluations ramped up and they became easily accessible to the general population.
Richard Azzopardi, a spokesperson for the governor, shared a statement Thursday in response to the latest reports of preferential access, according to Newsday and the Times. Azzopardi described the accusations as part of several "insincere efforts to rewrite the past" and defended the state's early testing program.
"In the early days of this pandemic, when there was a heavy emphasis on contact tracing, we were absolutely going above and beyond to get people testing — including in some instances going to people's homes," said Azzopardi, according to Newsday. "To take samples from those believes to have been exposed to COVID in order to identify cases and prevent additional ones — among those we assisted were members of the general public, including legislators, reporters, state workers and their families who feared they had contracted the virus and had the capability to further spread it."
Newsweek reached out to Lavine and Azzopardi for further comments but did not receive replies in time for publication.