Cuomo Dismisses Nursing Home Death Criticism, Tells Critics to 'Talk to the Federal Government'
Amid criticism that New York underreported deaths from COVID-19 in nursing homes, Governor Andrew Cuomo defended his state's response and encouraged those who felt there were mistakes made to "talk to the federal government."
Cuomo's already taken heat for implementing policies that fostered the spread of the new coronavirus in nursing homes, where some of the most vulnerable people live. Those attacks reignited in the wake of a report from state Attorney General Letitia James that found officials undercounted the number of deaths among seniors by "as much as 50 percent."
In defending his administration's actions, Cuomo said the state Department of Health followed guidance issued by the federal government, including the Centers for Disease Control and Prevention (CDC).
"So, if you think there was a mistake, go talk to the federal government," Cuomo said at a Friday briefing. "It's not about pointing fingers or blame. It's that this became a political football."
Officials haven't argued that there may be discrepancies in whether a person died at a nursing home or a hospital, but Dr. Howard Zucker, the state health commissioner, said it didn't impact the number of total deaths reported. He called it "factually inaccurate" to say in the report that there was "undercounting" done with regard to deaths.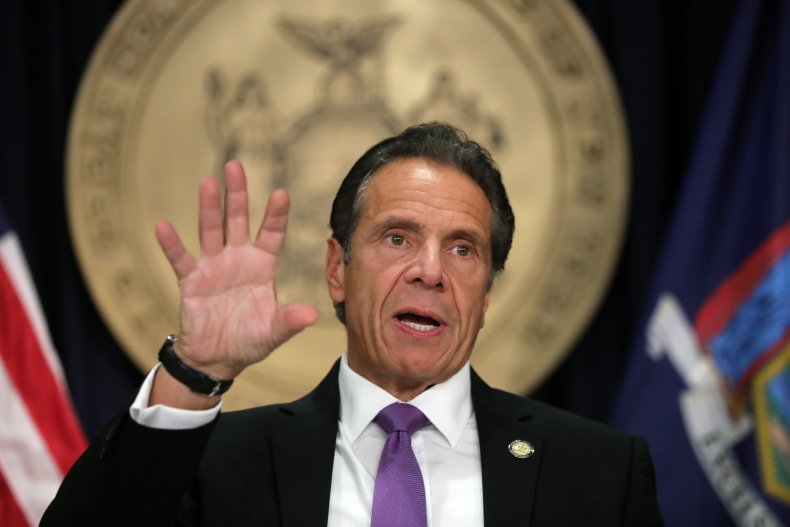 On Wednesday, Zucker released a lengthy statement that broke out nursing home resident deaths by those at a facility and those at a hospital. Nearly 6,000 people, he said, died at a nursing facility and 3,820 nursing home residents died after being transported to a hospital. The audit has yet to be completed, so that number could rise. His office was working on a report before James' came to light, but her findings led him to decide they needed to "finish that up quickly and get these numbers out in real-time."
"Reporting the number of deaths is always the hardest number to report and we wanted to be sure those numbers were accurate," Zucker said.
In March, Cuomo issued an executive order that required nursing homes to readmit residents who were still recovering from COVID-19. It was heavily criticized for increasing the risk to other already at-risk residents, and he later rescinded the order. He's fought back against the ongoing attacks over his handling of nursing homes and on Friday, said any nursing home that took a patient they were unable to care for "violated the law."
James' report also found some nursing homes failed to comply with infection control protocols and 20 nursing homes that presented "particular concern" will be further investigated.
"As the pandemic and our investigations continue, it is imperative that we understand why the residents of nursing homes in New York unnecessarily suffered at such an alarming rate," James said in a statement.
While Cuomo blamed "Roger Stone prodigy," former Health and Human Services spokesperson Michael Caputo for being the starting point of the "political attack," Democrats are also pushing for answers. State Senator James Skoufis threatened to subpoena the state Health Department to release the total number of nursing home resident deaths.
Zucker is scheduled to appear at a budget hearing on Wednesday and Skoufis warned it will be "an unpleasant and uncomfortable one" if the Legislature doesn't receive answers to its questions.