Cuomo Fires Back at Trump: 'We Will Not Return to Segregation or KKK'
New York Governor Andrew Cuomo has doubled down on his remarks that America was "never that great" after his comments were attacked by President Donald Trump.
The democratic governor previously said that "we're not going to make America great again—it was never that great" during a bill signing session in New York, with the crowd responding with a mixture of gasps and laughing.
"We have not reached greatness," Cuomo added. "We will reach greatness when every American is fully engaged, we will reach greatness when discrimination and stereotyping against women, 51 percent of our population, is gone and every woman's full potential is realized and unleashed and every woman is making her full contribution."
Trump—who has made the "Make America Great Again" slogan a symbol of his presidency—responded to the remarks in a tweet. "Can you believe this is the Governor of the Highest Taxed State in the U.S., Andrew Cuomo, having a total meltdown!" Trump wrote.
Cuomo attacked Trump in a follow-up tweet, describing how the president's idea of what a great America would look like "would not be great at all. We will not go back to discrimination, segregation, sexism, isolationism, racism or the KKK," Cuomo said. "Like NY's motto says: Excelsior—Ever Upward (not backward)."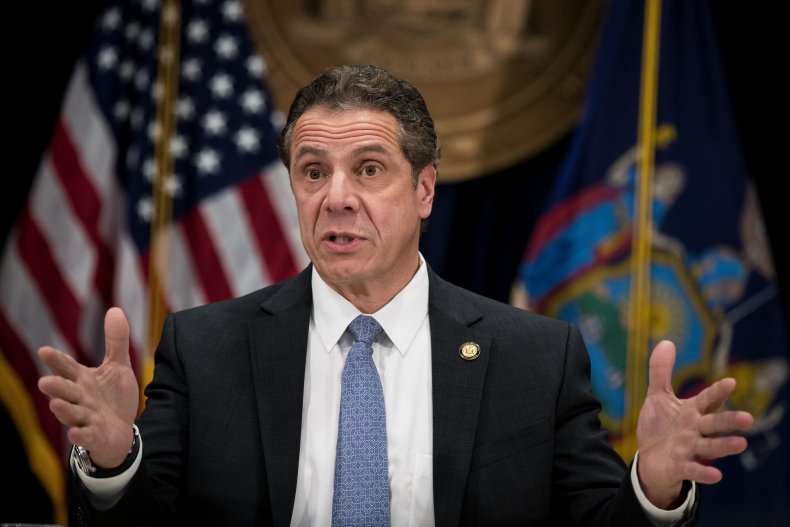 Cuomo, who is rumored to be considering running in the 2020 presidential election, was also urged to apologize for his remarks by his Republican opponent Marc Molinaro, who described America as always being great despite its "imperfections."
"Our people, our principles, and our promises have been a beacon light to the world for 242 years and counting," Molinaro said.
"This governor is so determined to distract voters from his failed policies and corrupted administration that he's willing to dismiss the steady, determined march of the American people, making and remaking the greatness of America. Mr Cuomo owes the nation an apology. He should be ashamed of himself."
Coumo's office released statement soon after the governor made his original comments clarifying his point.
"When the President speaks about making America great again—going back in time—he ignores the pain so many endured and that we suffered from slavery, discrimination, segregation, sexism and marginalized women's contributions," spokeswoman Dani lever said.
"The Governor believes that when everyone is fully included and everyone is contributing to their maximum potential, that is when America will achieve maximum greatness."