Video: Fox Host Tucker Carlson Lays into CNN's Chris Cuomo for Attending Yale—'He Can Barely Speak English… Is Chris Cuomo a Secret Genius?'
Tucker Carlson has claimed the children of prominent Democrats are getting into elite U.S. colleges ahead of worthier candidates without the same connections, and he took a swipe at one of his fellow broadcasters to make his point.
Devoting a seven-minute segment of his Fox News show to what he believes is a rigged education system, Carlson made fun of CNN host, Chris Cuomo.
More out of mockery than professional jealousy, Carlson said that Cuomo was an example of how the offspring of Democratic politicians get first dibs on spots at Ivy League institutions.
He asked of his viewers on Monday night, "If you have ever watched Chris Cuomo over on CNN, you may have wondered, 'How did the guy get a TV show?'"
To footage of Cuomo working out in the gym, Carlson said: "Sure, he's got well-defined abdominal muscles, and good for him. But he can barely speak English.
"There are nights when Cuomo emits entire paragraphs that mean nothing at all, just pure gibberish. Like pig Latin or dogs barking. It's kind of remarkable.
"Was this guy educated in the United States?" he asked, saying that after checking his profile on Wikipedia, he found that Cuomo went to Yale University in Connecticut.
"That can't be right. Yale has famously high admissions standards, your kids couldn't get into Yale. No chance. You'd have to be incredibly smart. Geniuses, really. Is Chris Cuomo a secret genius?"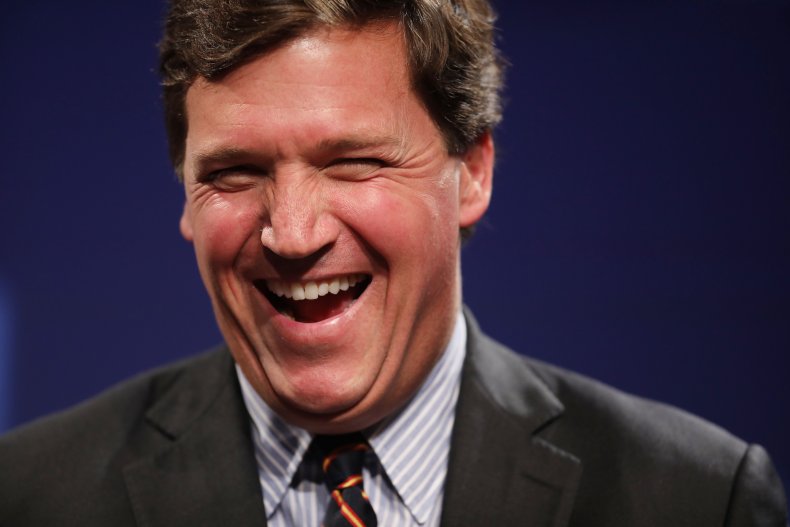 Acknowledging the rhetorical nature of that question, Carlson surmised that Cuomo had an "even more impressive qualification" that got him into Yale, namely, that his father was the governor of New York, referring to Mario Cuomo, who served for three terms until 1994, and died in 2015.
Carlson concluded that "if you want to get into a top American college, it's best to have a parent who's a well-known Democratic politician."
He then went on to list Democrats whose children went to these universities, such as the "incompetent" mayor of New York, Bill de Blasio, whose son Dante got into Yale to find himself surrounded by the "thoroughly average children of other prominent liberals."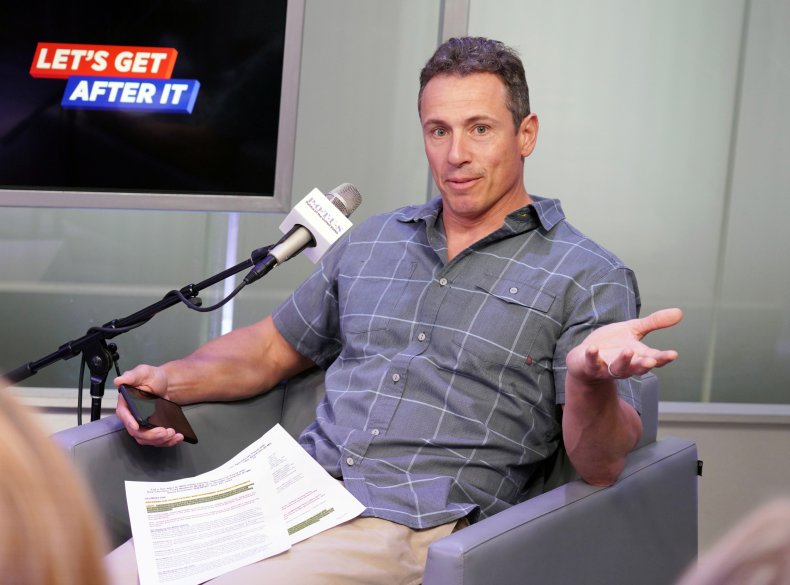 It was not just the ease of entry to Yale that annoyed Carlson. He then rattled off a list of other other Democrats whose children went to Harvard, in Cambridge, Massachusetts.
These included New Jersey Senator Bob Menendez, Senate minority leader Chuck Schumer, former president Barack Obama, and former vice president Al Gore.
Carlson concluded that this happens because "our meritocracy is a sham. It's fake. They tell you that only the most accomplished students get into these schools but they're lying."
He doubted the concerns that "progressives" expressed about "income inequality" because if they cared about the "stratification of American society, they would make college admissions transparent."
The host of Tucker Carlson Tonight is the son of the former U.S. ambassador to the Seychelles and graduated from Trinity College in Hartford, Connecticut with a BA in history, according to the Columbia Journalism Review. He has a reported net worth of $20 million and an annual salary of $6 million, according to CelebrityNetWorth.com.