On Tuesday, New York Governor Andrew Cuomo did the unthinkable: He announced his intention to resign from his post. In a press conference, the governor said that the scandal surrounding accusations that he sexually harassed 11 different women had hampered his ability to govern. "This is one of the most challenging times for government in a generation," Cuomo stated. "The best way I can help now is if I step aside and let government get back to government."
It's inarguably a win that a man who is accused of sexually harassing 11 women will no longer be in a position of extreme power. But the truth is, Cuomo resigned over the wrong thing. It does nothing to diminish the seriousness of the sexual harassment claims if we acknowledge that the governor's alleged sexual misconduct is only the tip of the iceberg when it comes to Cuomo's crimes.
Despite the wall-to-wall plaudits the media gave him, Governor Cuomo oversaw horrific policies during the COVID-19 outbreak that directly led to more than 15,000 deaths in New York's nursing homes. A March 2020 directive from the governor's office to send patients recovering from coronavirus to nursing homes and adult care facilities resulted in thousands of deaths that may have been avoided.
And while it is a good thing that the women accusing Cuomo of sexual misconduct are finally being heard, it's also a tragedy that the deaths of thousands of seniors weren't enough to tip the scale of justice.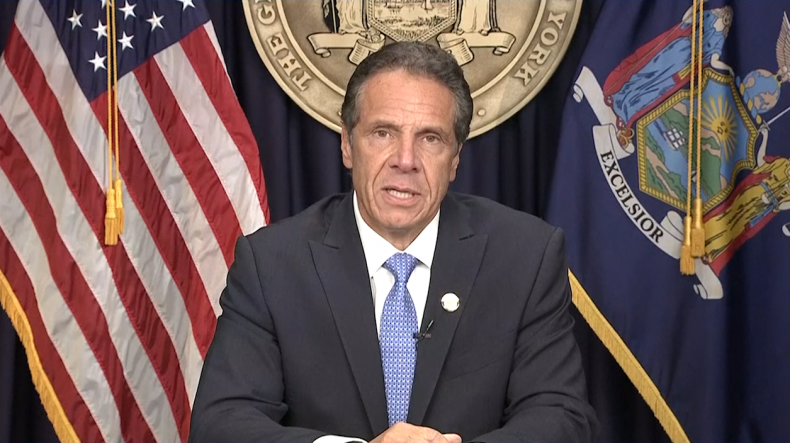 That justice remains elusive. In late July, the Department of Justice announced that it would not open civil investigations into how the COVID-19 outbreaks were handled in New York, Pennsylvania, and Michigan following calls from critics that policies implemented in those states directly contributed toward a substantial number of coronavirus deaths in nursing homes.
And while other states also oversaw thousands of senior deaths, Governor Cuomo's actions appear to be far more nefarious. In February, the New York Post reported that one of Cuomo's top aides, Melissa DeRosa, privately apologized to Democratic lawmakers for withholding the state's nursing home death toll from COVID-19. What was the reasoning behind this? To avoid legal action from federal prosecutors, for fear that the true numbers would "be used against" the Cuomo administration.
This was underscored by a 76-page report released by New York's attorney general, Letitia James, in January. The report revealed that Cuomo's office had underreported the nursing home death toll from COVID-19 by as much as 50 percent. The report specifically highlighted the state's March 2020 directive, which put residents at significant risk.
This stunning development sent shockwaves through not only the Empire State but the rest of the nation. Up to this point, despite many having a deep distrust in government related to the public health crisis, Cuomo had stood out as the exception for his handling of the COVID-19 outbreak.
The fawning over Cuomo in the media turned him into an icon of sorts. Some of his strongest supporters declared themselves to be "Cuomosexuals." Many pushed for Cuomo to run for the Democratic nomination for president in 2020 and the International Academy of Television Arts and Sciences awarded him an Emmy.
While we should not diminish the bravery of the women who came forward to bring accusations of sexual harassment against Cuomo and the retaliation they faced from him, this bizarre justice paradox cannot be ignored. We must not forget the thousands of families who will likely never see justice for loved ones who perished unnecessarily over a policy that should have never been in place that they had no control over.
As the Cuomo saga reaches its shameful and pitiful end, the abject failure of our public officials and civil servants to do their due diligence in rectifying the destruction that people like Cuomo laid on his state should be a wake-up call for all of us about how justice is delivered in the United States. Allies of the media and the "justice system" are protected until they are no longer useful, and even then, are only expected to get a slap on the wrist—negative media coverage and a loss of confidence that forces them to step aside.
America prides itself on the idea that justice is blind, that no one is above the law. Yet, with increasing frequency, the American people are forced to confront the fact that there is a different set of rules for powerful elites.
It's good that Cuomo is out. But he resigned for the wrong reason. Thousands and thousands of families will never see justice, and they deserved more than they got or will ever get.
Siraj Hashmi is the co-host of the Habibi Power Hour podcast and creator of the List.
The views in this article are the writer's own.