New York Governor Andrew Cuomo defended his personal behavior on Wednesday, saying that kissing people, both men and women, is his "usual and customary way of greeting."
During his first press briefing since three women have come forward with accusations that the governor acted inappropriately toward them, Cuomo apologized for his actions, saying he "never knew at the time that I was making anybody uncomfortable."
"I now understand that I acted in a way that made people feel uncomfortable. It was unintentional, and I truly, and deeply, apologize for it. I feel awful about it, and frankly, I am embarrassed by it," Cuomo said.
"This is what I want you to know, and I want you to know this from me directly: I never touched anyone inappropriately," he added.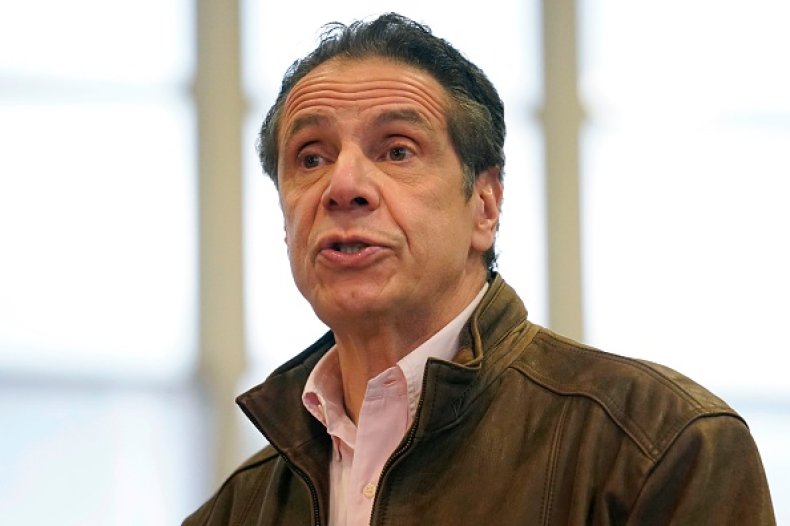 On Monday, a third woman, Anna Ruch, came forward and alleged that Cuomo asked to kiss her at a wedding. A published photo of the encounter shows the governor with both hands on Ruch's face.
Cuomo said that there are "hundreds" of photos of him kissing people, a gesture that he said was also his late father's way of greeting people, referring to New York Governor Mario Cuomo.
"You want people to feel comfortable, you want to reach out to them," Cuomo told reporters Wednesday. "I kiss and hug legislators. I was at an event in Queens the other day, hugged the pastors and the Assembly members who were there. That is my way to do that."
He went on, "However, what I also understand is, it doesn't matter. It doesn't matter my intent. What it matters is, if anybody was offended by it. I could intend no offense, but if they were offended by it, then it was wrong. And if they were offended by it, I apologize. And if they were hurt by it, I apologize. And if they felt pain from it, I apologize."
Ruch became the third woman to make accusations against Cuomo, after two of his former aides said he had sexually harassed them in the past. Lindsey Boylan earlier said that Cuomo kissed her "on the lips" without her consent, and Charlotte Bennett alleged the governor had asked her about her sex life.
Cuomo also asked New Yorkers to await the findings from the investigation recently launched by New York Attorney General Letitia James.
"I asked the people of this state to wait for the facts from the attorney general's report before forming an opinion," he said Wednesday.
"I will fully cooperate with it, and then you will have the facts and make a decision when you know the facts," Cuomo added. "I also want you to know that I have learned from what has been an incredibly difficult situation for me, as well as other people. I've learned an important lesson. I'm sorry. I'm sorry for whatever pain I caused anyone."
The governor said he will not resign, despite calls to do so from a number of state lawmakers.
Bennett's attorney, Debra Katz, said the governor's Wednesday press conference was "full of falsehoods and inaccurate information."
"The governor repeatedly said he never touched anyone inappropriately. Ms. Ruch's story makes clear that's not accurate," Katz said in a statement. "The governor repeatedly said he had no idea he made anyone uncomfortable. My client, Charlotte Bennett, reported his sexually harassing behavior immediately to his chief of staff and chief counsel."
Katz continued, "We are confident that they made him aware of her complaint, and we fully expect that the attorney general's investigation will demonstrate that Cuomo administration officials failed to act on Ms. Bennett's serious allegations or to ensure that corrective measures were taken, in violation of their legal requirements."
This story was updated at 2:50 p.m. with comments from Debra Katz, Charlotte Bennett's attorney.