There's certainly a case to be made that the swift fall of onetime Democratic golden boy Andrew Cuomo is a triumph for the #MeToo movement. Cuomo resigned on Tuesday as governor of New York just days after the release of a report by the Attorney General concluded that the governor engaged in a pattern of sexual harassment. The allegations ranged from inappropriate comments to subordinates to unwanted touching, kissing and even groping, and the governor's downfall seems like a powerful signal that high-status abusers—even politically powerful ones—no longer enjoy impunity.
But amidst the victory celebration, there is also a place for caution—even skepticism. For Cuomo's conviction in the court of public opinion was far from a case of due process. The AG's report conflated corroborated accusations with uncorroborated ones, and serious charges of misconduct with trivial offenses against post-#MeToo decorum. And as such, it is just as much an example of #MeToo overreach as it is a success story.
Cuomo himself cast many of the allegations against him in the context of changing mores. In his resignation speech, he continued to insist that he had not knowingly done anything wrong and that his only real offense was being out of step with the times. As he put it, "In my mind, I have never crossed the line with anyone, but I didn't realize the extent to which the line has been redrawn. There are generational and cultural shifts that I just didn't fully appreciate—and I should have."
"No excuses," Cuomo said, though it certainly sounded like an excuse—and one for which there was little tolerance. #MeToo founder Tarana Burke was harshly critical on Twitter, saying that it wasn't the rules that changed ("The rule of keep your hands to yourself is universal"), but the opportunities for victims to push back. "The difference is there were few paths to accountability years ago," wrote Burke.
It is certainly true that some of Cuomo's alleged actions would have been considered shockingly wrong 30, 50, even 100 years ago. Former aide Brittany Commisso, who only identified herself two days ago and was anonymous in the report, describes a November 2020 incident in which Cuomo allegedly reached under her blouse and grabbed her breast. That's criminal sexual assault, and Commisso has now filed a criminal complaint.
Yet Commisso's allegation, the most serious of the lot, is also the least corroborated. By her own admission, she never mentioned the alleged assault to anyone until March 2021, nearly three months after the first sexual harassment accusations against Cuomo from former aide Lindsay Boylan. Notably, too, no other accusations come close in severity; while other women have reported unwanted and inappropriate touching on the arms, back, or waist, none of it rises to the level of sexual assault. And Cuomo's attorney, Rita Glavin, asserts that the breast-grabbing story is false and refuted by records from the date Commisso gave.
As opposed to Commisso's allegation, many of the other allegations against Cuomo do, in fact, fall into the category of behavior rendered suspect by cultural and generational shifts, as Cuomo himself has argued.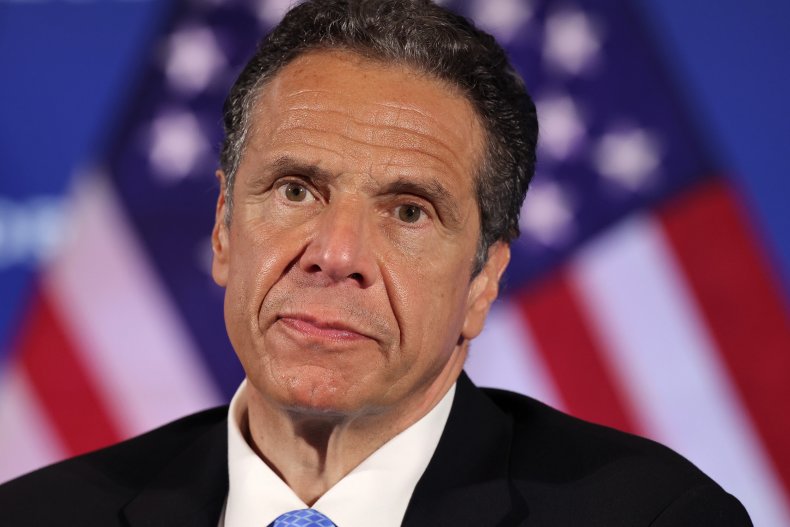 Cuomo is faulted throughout the AG's report for complimenting female staffers and state employees on their looks—for example, telling a female doctor giving him a COVID-19 test on camera, "You make that gown look good." The report treats this as an offensive gender-based remark, and it's true Cuomo would not have said it to a male doctor (unless he was openly and flirtatiously gay or bisexual).
But for much of Cuomo's career, such a comment would have been regarded as harmless—even charming. Ditto for kisses on the cheek and hugs around the waist while posing for photos, which the report also treats as incriminating. Except for during the last few years and for a brief period in the 1990s, when Anita Hill's Senate Judiciary Committee testimony sparked a #MeToo-like conversation on sexual harassment, none of these behaviors would have been considered harassment or misconduct.
At the risk of being heretical and old-fashioned, I will suggest that this particular shift—toward criminalizing harmless flirtation—has been far too sweeping. #MeToo rhetoric treats all sexually tinged dynamics between men and women in professional settings as male entitlement and female victimization. But that's much too simplistic, even if quite a few powerful men have indeed acted as if their female colleagues and subordinates were their personal harem.
Many working women, high- or low-status, have genuinely enjoyed flirtation and banter, finding that such interactions make for a more energized and more human work environment. To be sure, giving recourse to workers who are offended by such behavior while allowing some freedom to those who enjoy it is a fine line to walk. But the progressive quest for a sexless workplace is oddly puritanical and paternalistic.
Moreover, as Cuomo's lawyer pointed out, Cuomo, much like President Biden, has a longstanding habit of physical displays of affection with both women and men. Here too, the story may be one of shifting standards: Should equal-opportunity hands-on behavior be regarded as intrusive and creepy, or as warm and friendly?
But not all the behavior in the AG's report would have been considered harmless flirtation a few years ago; some the behavior reported by Cuomo's accusers—even leaving aside the alleged sexual assault—goes beyond the "old-fashioned but harmless" kind. He is accused of running his hand over a female state trooper's stomach and hip. Boylan, who was the first to accuse him, says he gave her an unwanted kiss on the lips. And some of his reported remarks to female aides, such as overly intimate queries about their sex lives—corroborated by contemporaneous texts messages—certainly do seem to cross the line into creepiness.
Cuomo's lawyer has suggested that some of these exchanges have been taken out of context, since the report does not include supporting materials but only mentions them. She also insists that the report is one-sided and leaves out exculpatory evidence.
Will some of the seemingly damning revelations look different on closer investigation, like the charges against Al Franken? Only time will tell.
This is not to say that anyone should cry for Andrew Cuomo, whose leadership has been marred by other scandals, including allegations of corruption, bullying and abuse of power. But the Attorney General's report certainly won't be the last word when it comes to the sexual harassment charges. We may eventually find out that, as often happens in these cases, the truth is more complicated than the initial narrative.
So is Cuomo's resignation a #MeToo success story, or one #MeToo overreach? For now, the answer is both.
Cathy Young is an associate editor for Arc Digital and Contributing Editor for Reason.
The views in this article are the writer's own.