The Voice Cast You'll Hear in the Netflix Animation 'The Cuphead Show!'
The Cuphead Show! is a new cartoon arriving on Netflix but thanks to its video game roots, it already has quite a reputation.
Cuphead was originally a 2017 video game, but its charming style and humor convinced Netflix to take a chance on it as a full TV series. Even before its launch on the streaming service, Netflix renewed The Cuphead Show! for a second and third season, meaning there are almost 50 episodes of the show to come.
The upcoming TV adaptation will give voices to Cuphead, Mugman, and to their friend and enemies. Here's a rundown of the talented voice cast behind the new Netflix series The Cuphead Show!.
Tru Valentino — Cuphead
The titular role of Cuphead will be played by onscreen and voice actor Tru Valentino. He's voiced characters in cartoons like Fast & Furious Spy Racers, Madagascar: A Little Wild and Spidey and His Amazing Friends. He's also appeared in The Rookie as Aaron Thorsen.
Executive producer CJ Kettler said in the Netflix production notes which were sent to Newsweek, that she originally wanted to cast a big name in the lead role, but her colleagues convinced her otherwise. "I was focused on how we would promote the show so I kept pushing for stunt casting in the early days—and I was proven wrong," Kettler said. "We do have some stunt casting of course, but the voices of the characters, from Frank to Tru to Luke to Grey, including members of our own creative team, wound up being perfect. So, I stand corrected."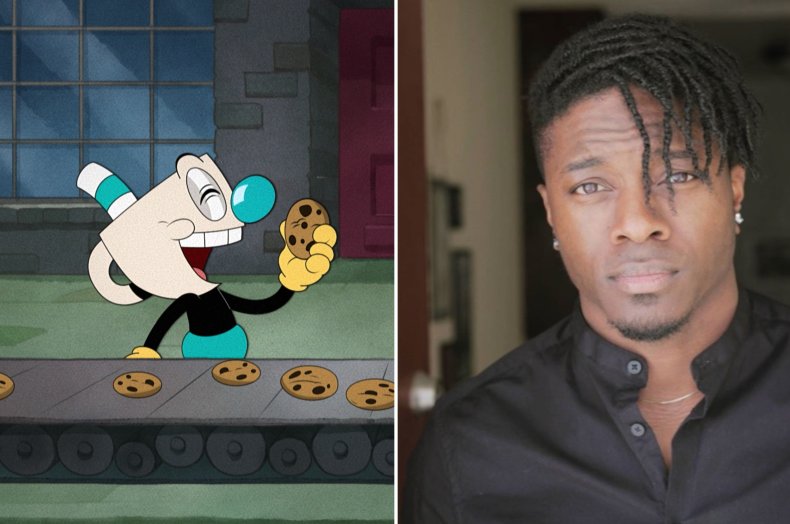 Frank T. Todaro — Mugman
Frank T. Todaro is a seasoned voice actor who is getting the chance to share center stage in The Cuphead Show! on Netflix. Mugman is the brother of Cuphead and joins him for hijinks and in his fight against evil.
Todaro has lent his voice to Dolittle, Transformers: War for Cybertron, and dozens more cartoons. Netflix suggest Todaro warmed up for his role as Mugman every morning by singing songs by the band Rush in his car.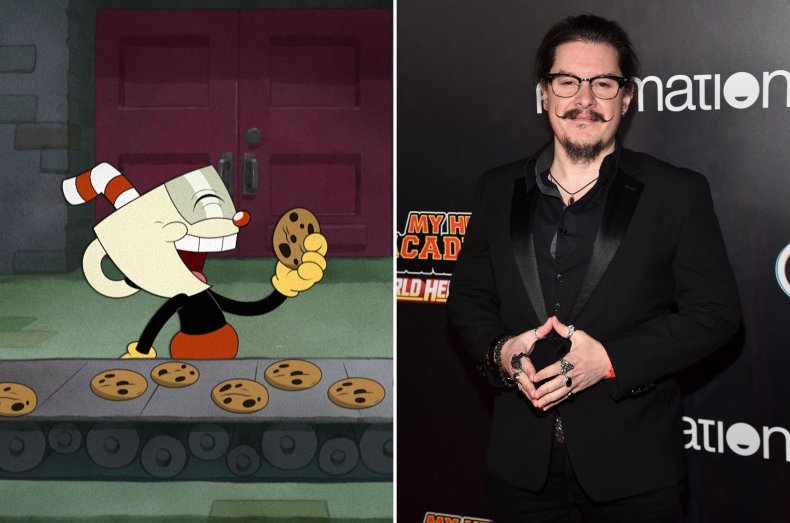 Wayne Brady — King Dice
Actor, singer and comedian Wayne Brady plays the evil King Dice who happens to host the Cuphead's favorite radio show. The character is a singing and dancing showman which executive producer Jared Moldenhauer says Brady was perfect for. "Wayne is just someone who's always been hilarious," Moldenhauer said. "He has such a wonderful voice and singing talent. It was like, King Dice is a singer, Wayne is a jack-of-all-trades. It was the perfect mix."
Brady is a Whose Line is it Anyway? veteran and also appeared in How I Met Your Mother, The Good Fight and voiced Clover in Sofia the First.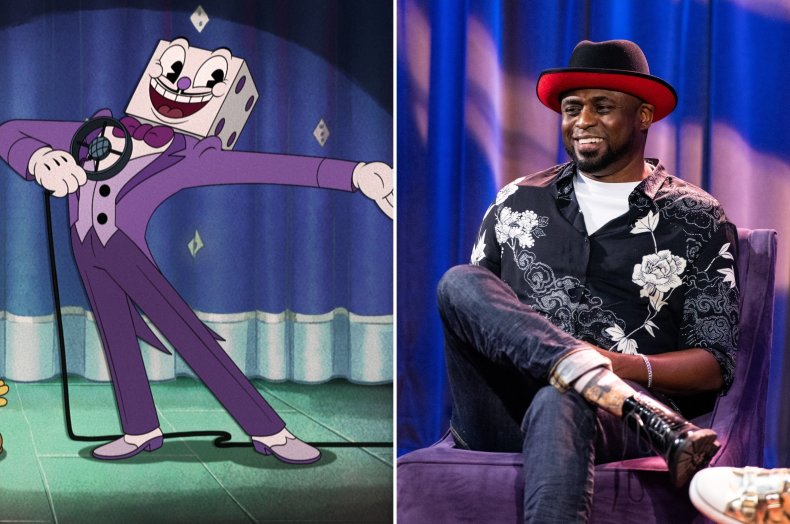 Luke Millington-Drake — The Devil
Luke Millington-Drake is a British newcomer who will voice the big bad Devil in The Cuphead Show!. The actor comedian is better known for his work across Instagram and TikTok where his comedy impressions of Keira Knightley have racked up millions of likes.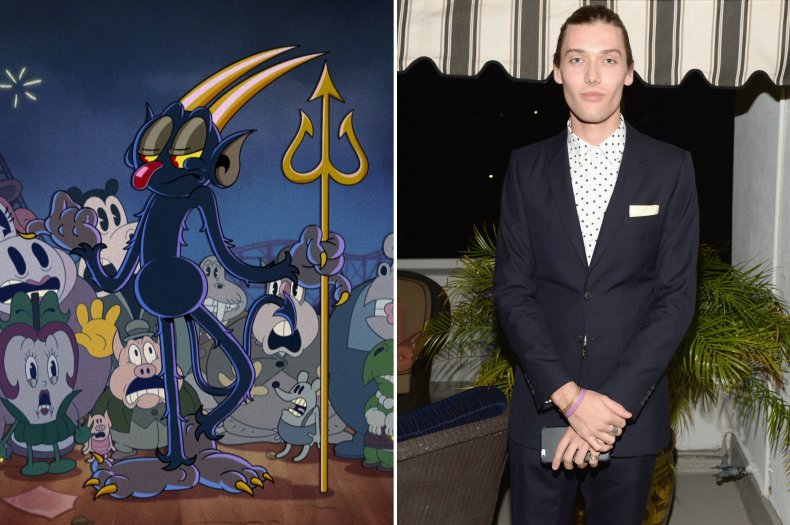 Joe Hanna — Elder Kettle
Voiceover artist Joe Hanna plays Cuphead and Mugman's elderly guardian, Elder Kettle. The crotchety old kettle gets exasperated trying to keep the two in check and tries his best to keep them occupied with menial chores.
Hanna has voiced a number of cartoons and video games like Mafia II, Dishonored 2, and Cannon Busters.
Grey Griffin — Ms. Chalice
Griffin is an experienced voiceover artist with over 600 credits to her name. In The Cuphead Show! she voices Ms. Chalice, a show tune singing trickster who dupes our heroes into getting anything she wants.
Clancy Brown — Porkrind
Best known onscreen for his villainous role in The Shawshank Redemption, Clancy Brown is almost as famous now for his voiceovers for the likes of Mr. Krabs in Spongebob Squarepants and King Frederic in Tangled. Not much is known about Porkrind in The Cuphead Show! but he's a character known within the games as the owner of Porkrind's Emporium.
Twelve episodes of The Cuphead Show! will launch on Netflix on Friday, February 18.