Every 'Curb Your Enthusiasm' Guest Star in Season 11: From Lucy Liu to Jon Hamm
Thirteen guest stars have been revealed for the upcoming season of Curb Your Enthusiasm which returns to HBO soon.
Larry David's curmudgeonly character is back for Season 11 of his sitcom which has now been on the air for over 20 years.
Some of Season 11's guest stars are making their debut on the show while others are returning as "themselves" or as characters we've seen on the show before. Richard Lewis, who is returning, confirmed on Twitter the names of all the actors set to star in the new season.
HBO Original Curb Your Enthusiasm starts streaming on HBO Max from October 24, 2021. It was also air at 10:40 p.m. ET on HBO. There are 10 episodes within Season 11 and each episode will air on the streaming service weekly.
Who Guest Stars in 'Curb Your Enthusiasm' Season 11?
Jon Hamm
Jon Hamm is back for Season 11 after appearing in Season 10 Episode 8 "Elizabeth, Margaret and Larry" as himself. He shadowed Larry for a day as he was doing research for a role where he's playing "a Larry-type character." His return in Episode 1 "The Five-Foot Fence" could be a continuation of that storyline.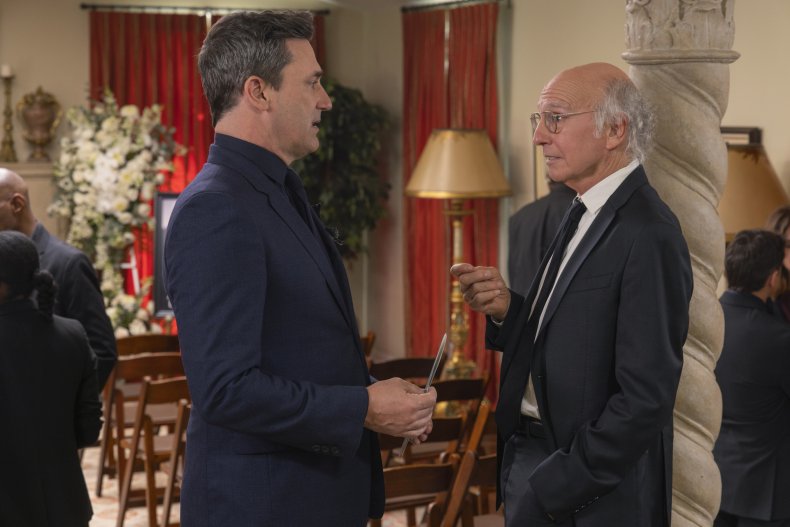 Vince Vaughn
Also returning for Season 11 in Vince Vaughn as Freddy Funkhouser.
Related to the Marty Funkhouser (played by the late Bob Einstein), Vince's character was a regular in Season 10, appearing in four episodes. He's currently slated to star in five episodes in the new season.
Woody Harrelson
Fresh off his appearance in the Marvel movie Venom: Let There Be Carnage, Woody Harrelson is appearing in Curb Your Enthusiasm for the first time.
Curb creator and star David and Harrelson haven't crossed paths too much professionally before but they did share the stage during a political Saturday Night Live sketch in 2019.
Ted Danson
Another alumnus from Cheers appears in Season 11 of Curb Your Enthusiasm—Ted Danson.
He's played himself in the show dozens of times, dating back to Season 1 in the year 2000. Twenty-one years later, Danson is back again and is due to appear in three episodes in the later half of Season 11.
Bill Hader
Comedian Bill Hader will make his first appearance on Curb Your Enthusiasm this season. It's unknown whether the Barry star will play himself or a fictional character.
Hader spoke about his experience of working with David and making him laugh on set on an episode of Conan on TBS.
Julie Bowen
Modern Family star Julie Bowen is also joining the incredible roster of actors who've starred in Curb Your Enthusiasm. It's not known if Bowen will play herself or a new character and how many episodes she'll appear in.
Tracey Ullman
British comedian Tracey Ullman is also joining David on Curb Your Enthusiasm for Season 11.
Winner of seven Primetime Emmys, the actress has made guest appearances in dozens of comedies over the years.
Kaley Cuoco
The Big Bang Theory star Kaley Cuoco will star alongside Larry David and friends at some point during Season 11 of Curb Your Enthusiasm.
She's currently filming the second season of her hit HBO Max show The Flight Attendant.
Lucy Liu
TV and movie star Lucy Liu will also appear in Season 11 Episode 1 of Curb on HBO Max.
Her other upcoming projects include the DC movie Shazam! Fury of the Gods as well as a fantasy movie about a marriage called The Invisibles.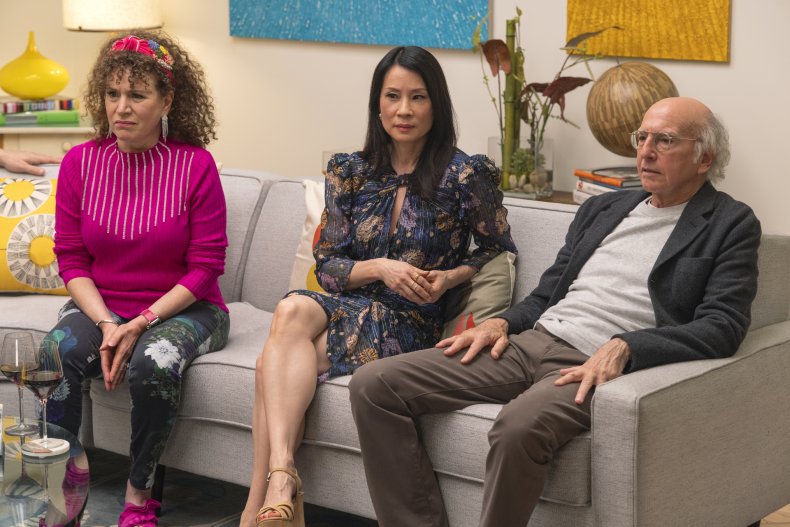 Patton Oswalt
With over 200 acting credits to his name, it's a little surprising that Oswalt hasn't already appeared in Curb Your Enthusiasm as himself or a character.
While he'll make his debut in the show for Season 11, Oswalt did briefly work with Larry David before, appearing in an episode of Seinfeld in the early stages of his career.
Richard Lewis
We have Lewis to thank for sharing the news of who will be appearing in the new season of Curb Your Enthusiasm. He's one of the show's most frequent collaborators and will appear in his 40th episode of the show in Season 11.
He's played himself since the first season and confirmed on Twitter that he managed to shoot an episode despite "recovering from several surgeries this past year."
David shared a clip of Lewis' appearance on the upcoming season during an appearance on Jimmy Kimmel Live!.
Albert Brooks
Another famous comedic actor, Albert Brooks will star in the new season of Curb Your Enthusiasm. His real-life brother was the late Bob Einstein, also a fellow comedian and main cast member on the show during its early run. This could imply that Brooks may play another relative of Einstein's character Marty Funkhouser. He'll star in the first episode of the new season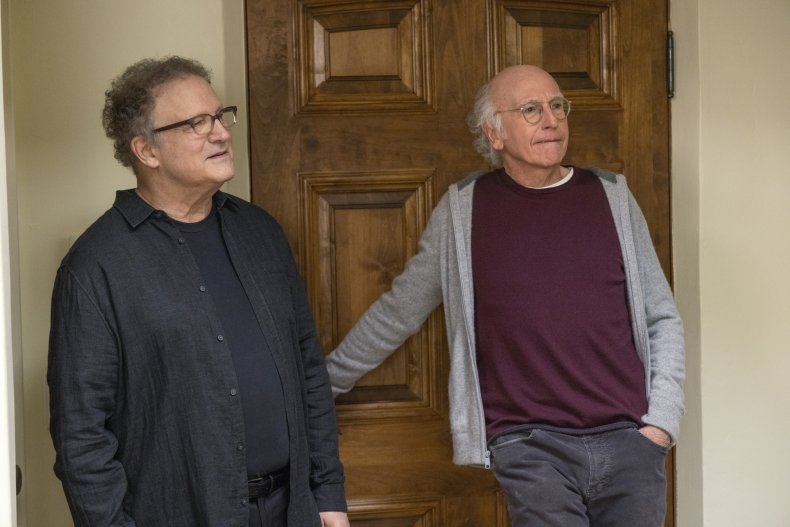 Rob Morrow
Emmy-nominated actor Rob Morrow is also set to star in the new season of Curb Your Enthusiasm which starts on October 24.
Morrow is known for his roles in Billions, Numb3rs and American Crime Story.
Curb Your Enthusiasm starts streaming on HBO Max from October 24.