To Curb Sexual Harassment, Nix Tipping at Restaurants, Advocates Say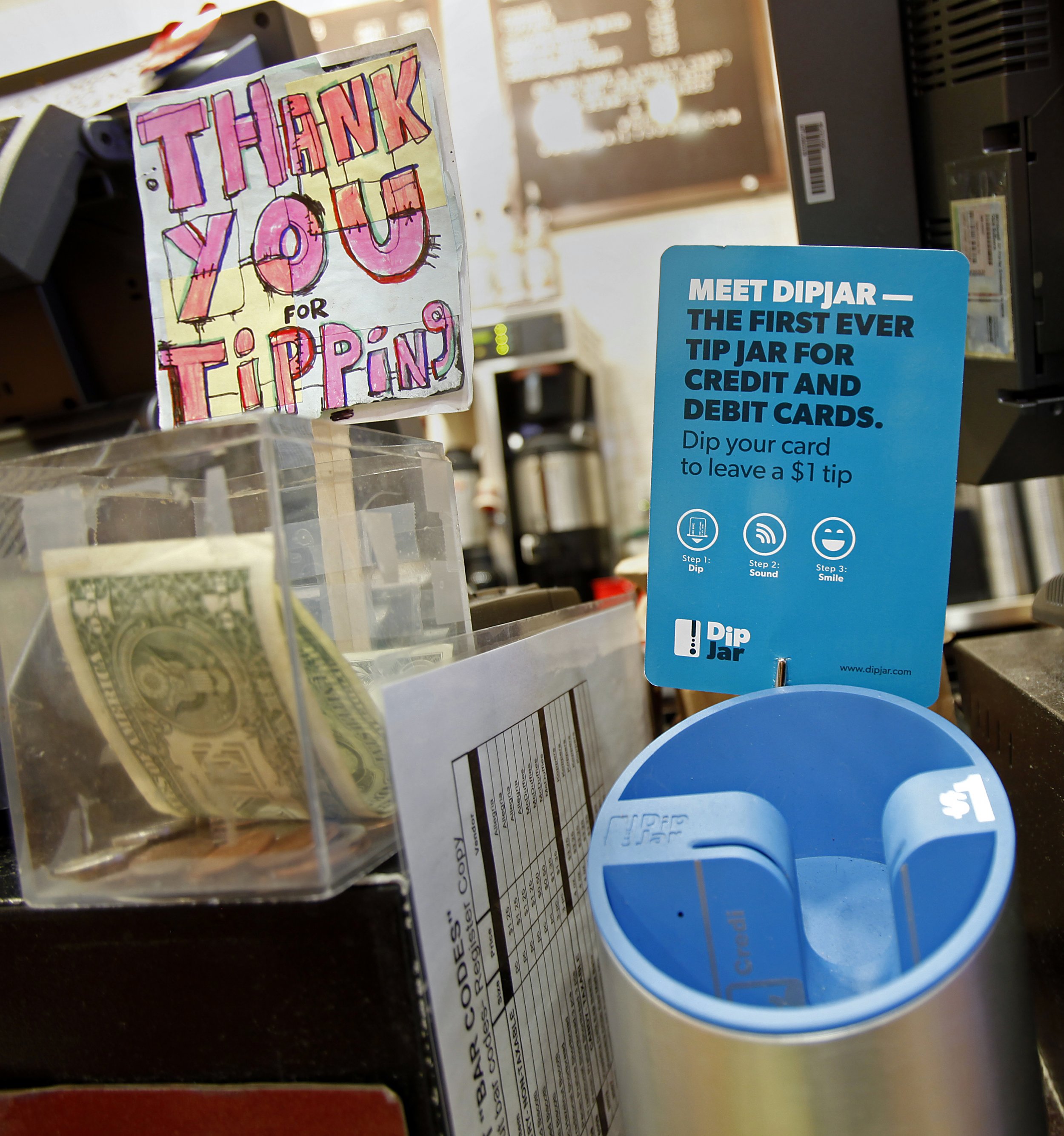 Pervasive sexism and harassment is, unfortunately, an open secret of working in the food industry. A 2014 survey conducted by Restaurant Opportunities United (ROC) discovered that 74% of women employed in the restaurant industry had been victims of sexual assault in the workplace by bosses or other co-workers. It was even worse when restaurant-goers were factored in: The report found that four out of five women in the biz had reported incidences of sexually harassment from customers.
As a result, an increasing number of advocates are urging that restaurants to ban tipping, as it could be contributing to the culture of sexual harassment. They argue that tipping culture puts people working in the restaurant industry—where employees often earn some of the most meager wages in the nation—in precarious positions: They are forced to put up with inappropriate behavior if they hope to push their earnings above the federal minimum wage.
The issue has picked up steam lately in New York, on the heels of restaurateur Danny Meyer announcing in October that he had banned tipping at all of his restaurants, including his celebrated joint The Modern.
This past week, The Guardian reported that a two-day event took place in New York aimed at having productive discussions with local and state politicians, employers and activists to curb sexual harassment and violence against women. (It should be noted that the dicey discussions about increasing the minimum wage have yet to incite reform at the national level).
During the New York event, the co-founder and co-director of ROC United, Saru Jayaraman, proposed the idea of ceasing tipping. She said it would not only help to ease harassment, especially among women working in the food industry, but also help reduce poverty levels among people working in the restaurant business. "They are women who work at iHop and Applebee's and Olive Garden and suffer three times the poverty rates of the rest of the U.S. workforce," she said at the event.
Another ROC United survey showed that women were twice as likely to report having been harassed at their workplaces if they were making, along with tips, well under the federal minimum wage of $7.25. So far, seven states have nixed the tipped minimum wage.
In a recent New York Times op-ed, Jayaraman advocated for the rights of restaurant workers in New York, who would potentially be exempt from New York Governor Andrew Cuomo's move to make all minimum wage jobs stand at $15 an hour in the state. "Most restaurant staffers will continue to suffer under a lower minimum wage," she wrote. "Median pay for a tipped worker in New York, including tips, stands at just $9.43 an hour."
Not all foodies are in favor of the move against tipping, though. The NRA—no, not that NRA, the National Restaurant Association—refuted Roc United's findings, claiming the reports are manipulated by labor unions. Additionally, it said that tipped workers were making "a ton of money in tips" and are mostly "wealthy, white steakhouse servers," leading one to wonder if its member have, in fact, ever stepped foot inside a restaurant other than a steakhouse in the melting pot that is the United States of America.