10 Arrested As Baltimore Riot Cops Confront Curfew Breakers With Tear Gas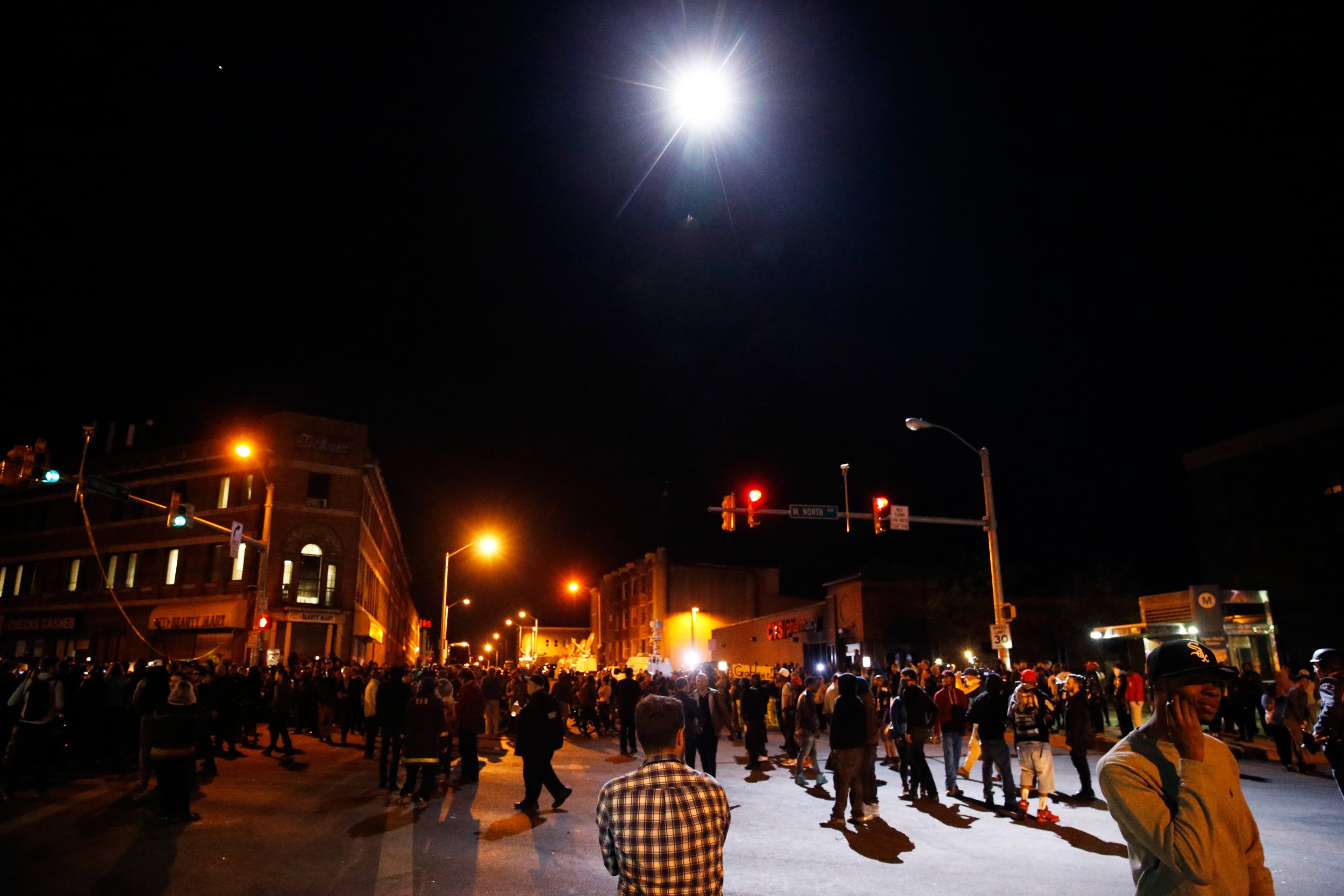 BALTIMORE—At 10 p.m. Tuesday, a government-instituted curfew went into effect across Baltimore, a city that has been marred by riots, violence and destruction over the last 48 hours. Baltimore police ordered crowds to go home using bull horns; while many obeyed the curfew, several dozen held out for over an hour.
The holdouts were met with tear gas and pepper balls, lobbed by some of the numerous police officers and members of the National Guard standing by. "The curfew is working," Baltimore Police Commissioner Anthony Batts told reporters at midnight. He said there had been 10 arrests in total: seven for violating curfew, two for looting and one for disorderly conduct. "I think tonight, the biggest thing is that the citizens are safe. We hope to maintain it that way. We will place the National Guard out for a two- to three-block radius to make sure everything is okay and residents are safe."
Baltimore residents first began protesting last week, after Freddie Gray, a 25-year-old black man who sustained a spinal cord injury during an arrest, died after a week in custody. Monday's riots coincided with Gray's funeral, though his family asked demonstrators not to protes and decried any destruction carried out in his nae.
"Baltimore is more than what you saw yesterday," Baltimore resident Derrick Compton Sr. told Newsweek Tuesday. "We are great people here in Baltimore city. Strong people. We all came together for one common cause: to show the world and the nation that Baltimore is more than some negativity that may have and did take place yesterday. Its a part of Baltimore but its not all of Baltimore. ...The paradigm is shifting. This is what the people want to see."
More than 200 people were arrested on Monday night, as 144 car fires burned and dozens of police officers were injured. The city was more peaceful on Tuesday as residents and law enforcement worked to clean up burning buildings and garbage-filled streets.
Gang members and members of the clergy also came together Tuesday to speak to the community at gatherings throughout the day.
"We aren't here to be destructive on the police or each other; we out here to help the community," a self-identified member of the Crips who uses the alias "Mugga" told Newsweek on Tuesday. "The real enemy really is the police but at the end of the day people gotta learn when it is time to help the community and when its time to do the other shit on the side. All those colors, all that shit, it's nothing right now."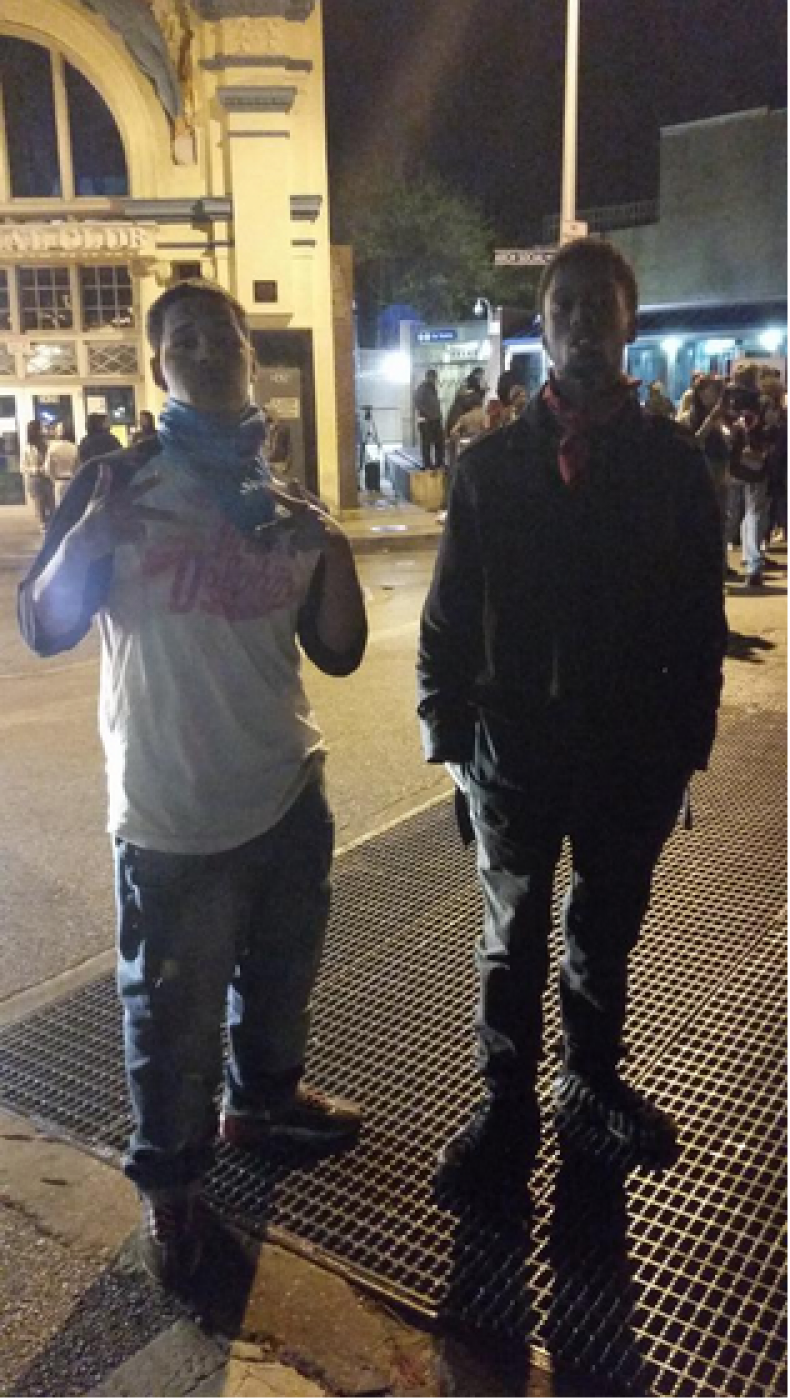 Mugga added that the Crips, Bloods and Black Guerrilla Family had not made any plan to injure police officers, despite reports from the Baltimore Police Department that there was a "credible threat" against officers due to the unification of the three gangs. "The way everyone looks at the Blood and Crips; it's not the way it is," he said. "You really gotta live in this lifestyle, to live in our shoes, to understand how we live. Its not how everyone portrays us to be."
Also Tuesday, groups like Pleasant Hope Baptist Church organized meals for children displaced by the riots. "What we did earlier today was provide food for the school children displaced from Baltimore city schools," Cavette Buford, a 6-year resident of Baltimore who worked with Hope Baptist to distribute food, told Newsweek. "As you can see, we are in the middle of this food desert. We need healthy food, not junk. "
Buford added: "I came out here because as an African-American woman, it's my duty to protect the rest of my people. I was taught better than to sit and do nothing. This is really something that is special to me. This is home to me. You have to help your community. If you just sit and do nothing, to me you're just pointless."
Though Tuesday's protests were muted, the Baltimore Police Department still reported a number of smaller uprisings and injuries. At 9:45 p.m., just before curfew, a small group threw rocks adnb ricks at police officers. One officer was injured in the incident.
Baltimore Police Department Captain Eric Kowalczyk outlined the parameters of the curfew to reporters on Tuesday. "[Our] officers have discretion, which means that if we see you and you explain you've just gotten off of an airplane and are headed home, they have ability to exercise discretion and they don't have to arrest you," he said. "This is about preserving the public peace. Our officers will use this tool to preserve the public peace." He noted that breaking curfew would result in a criminal charge.
"The city is on tactical alert," Kowalczyk added. "That means the highest priority calls that come into 911 ...are what we are dispatching to our officers on the street. Our telephone reporting unit is handling the other calls as they are able to. ...Again, we hope for peace."
The events in Baltimore also launched fresh protests in Ferguson, Missouri, on Tuesday. The town was consumed by riots earlier this year after the shooting death of unarmed teenager Michael Brown. One man was shot and another arrested in Ferguson on Tuesday, according to The St. Louis Post-Dispatch, although it was unclear if the shooting was linked to the protests.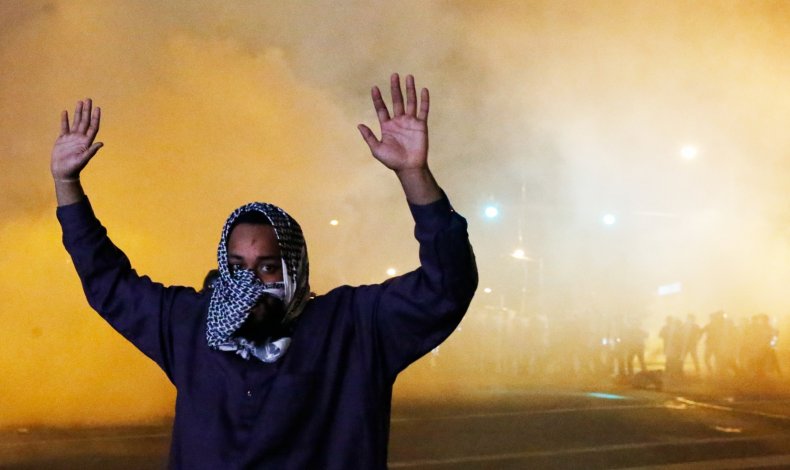 Additional reporting by Iva Dixit and Grant Burningham.