CuriosityStream Is the Netflix for Documentaries
Gain access to thousands of fascinating docs with CuriosityStream.
Sponsored content
The popularity of nonfiction storytelling has exploded over the last few years, thanks in large part to streaming services that make documentaries more accessible and binge-worthy than ever. Finding that one doc that you really want to sink your teeth into can take time though, especially if you're looking for a piece outside of the topics you're normally interested in. A two-year subscription to CuriosityStream funnels all of the best documentaries directly to your TV, laptop, tablet or smartphone.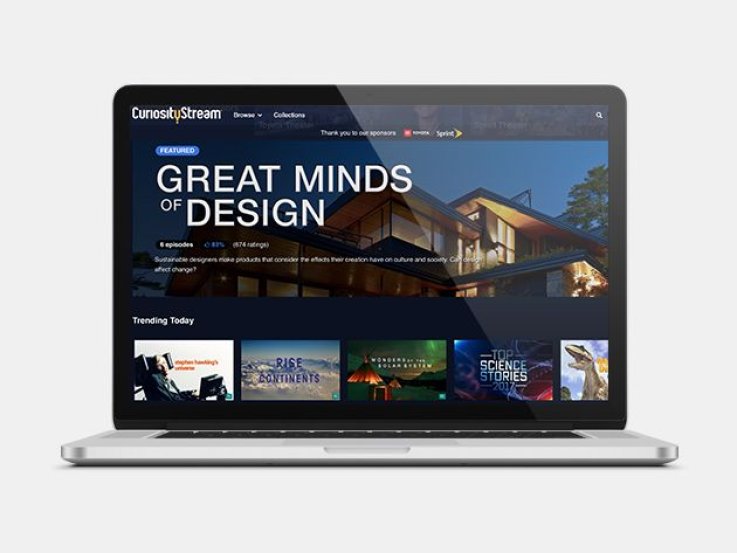 This award-winning streaming service boasts immersive experiences featuring experts like Stephen Hawking and David Attenborough. The stunning visuals and unrivaled storytelling will demystify science, nature, technology, society and lifestyle trends. You'll have more than 2,000 documentaries to choose from, including CuriosityStream originals. If you're overwhelmed by the number of fascinating options, CuriosityStream also provides curated lists and collections. Additional personalized recommendations take note of your interests and suggest docs in categories that will pique your curiosity, too.
Usually, a two-year subscription to the compelling stories on CuriosityStream costs $40, but right now you can dive into the service's thousands of offerings for $29.99 (25% off).
Best of all, you can enjoy an extra 15% off by entering the coupon code NWSHOP15 at checkout.
CuriosityStream Is the Netflix for Documentaries | Culture