The Curious Allure of the Caitlyn Jenner Candidacy | Opinion
At first glance, it's a story that looks hatched from the mind of reality TV producers. A famous male athlete announces intent to live as a woman, and turns the ensuing swirl of publicity into a campaign for governor of California. You can almost hear the voice-over: "this fall on Fox!"
But this is no fiction. Caitlyn (formerly Bruce) Jenner, who rose to global athletic fame in the 1976 Olympics, now seeks to replace Gavin Newsom if voters recall him in November. Everyone voting yes on the recall will then choose a successor, as they did in 2003 when the Gray Davis recall elevated Arnold Schwarzenegger.
This still-young century has been filled with improbable outsider candidacies, from Schwarzenegger and Jesse Ventura as governors to the just-completed presidency of a billionaire mogul turned reality star.
Donald Trump's win confirmed that if a candidate packs sufficient appeal, victory is possible at any level, without a shred of elected office experience. Such outsider status is even a plus with many voters.
So here comes Jenner, an outsider to conventional politics, but familiar to Americans for more than four decades. Between the Olympic fame of the '70s and the pop-culture stardom of a transgender journey, this is a familiar face in all 50 states.
But translating that fame into electoral success in our most populous state requires the cultivation of genuine political enthusiasm, which starts with generating excitement among some portion of the electorate. Jenner is running as a Republican, so voters will be evaluating the campaign for signs of credible conservatism. The Jenner campaign will also face an important question: does the transgenderism angle help or hurt?
Republican voters spend a lot of time resisting the LGBTQ political agenda, so it could be a big ask for a gender-dysphoric candidate to shop for GOP votes. But the Jenner candidacy has attracted curiosity—if not outright approval—in some circles of conservative media, perhaps attributable to an ancient adage in politics and life: "the enemy of my enemy is my friend." Or, honed specifically to this recall story, "If the Caitlyn Jenner candidacy sends Gavin Newsom packing, what's not to like?"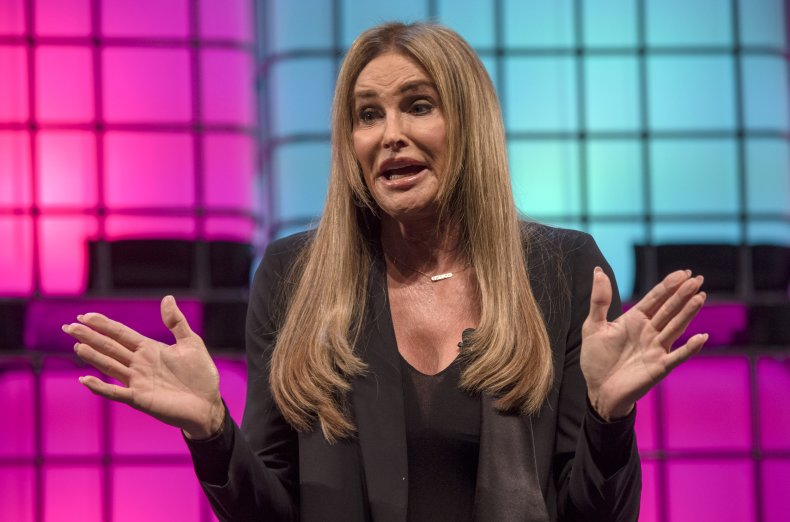 Jenner will be one of many Republican options; San Diego mayor Kevin Faulconer and businessman John Cox have shown early strength in polls. Long-suffering California Republicans will need to weigh each candidate's conservative credentials against the always foggy judgment call of "electability."
Jenner's trans status would seem to bring a certain appeal across party lines as an opportunity arises to boost a member of that community to its most visible and powerful political victory yet. But voters who tend to traffic in identity politics might find in the Jenner campaign a number of views they are not accustomed to supporting.
The Jenner messaging so far has featured criticism of Newsom's COVID-19 response along with broad opposition to open borders, tax increases and excessive regulation. It has also featured opposition to a cause one might expect a trans candidate to embrace: boys in girls' sports. On the question of the various states enacting bans on biological boys competing against girls, Jenner's answer instantly raised eyebrows: "This is a question of fairness. That's why I oppose biological boys who are trans competing in girls' sports in school. It just isn't fair. And we have to protect girls' sports in our schools."
In that famous TMZ clip, the reporter tried to follow up with typical woke spin, asking, "But if someone transitions and now identifies as a girl, isn't it delegitimizing their identity to prevent them—"
"Have a good day," Jenner replied.
This is no small thing. The Caitlyn Jenner take on every other issue might well match any Republican rival. But on this issue, we have a trans candidate rejecting one of the main planks of trans politics—the eradication of the meaning of gender differences. It makes one wonder if Jenner might follow up this position by opposing the other fad of the times, parents transitioning their kids before puberty.
As we wait for that question on the campaign trail, we will see if the Caitlyn Jenner campaign gains or loses steam, and whether it is received as a stunt or a serious candidacy. No matter how it unfolds, there is value in seeing a highly visible LGBTQ figure standing up for conservative policies. Democrats have long told America that only they offer the best leadership for women, for people of color and for any of the letters in LQBTQ. Gay conservatives have made inspiring strides over the years. However small the "T" community might be, it is the focus of enormous attention these days. Any invitation to political diversity within its ranks should be welcomed.
Mark Davis is a talk show host for the Salem Media Group on 660AM The Answer in Dallas-Ft. Worth, and a columnist for the Dallas Morning News and Townhall.
The views expressed in this article are the writer's own.