The Curious Case of Michael Flynn | Opinion
The charges against former National Security Advisor Michael Flynn never made sense and neither did his guilty plea. The whole mess started with a bang—the leak of classified information about intercepts of Flynn's calls with the Russian ambassador. After years of twists, turns and delays, it ended with a whimper. "Never mind," says the Justice Department (DOJ) in a 20-page motion to dismiss its own case.
DOJ is not admitting prosecutorial misconduct—at least not yet. Rather, the motion argues, based on new information, that Flynn's statements to the FBI were not material to any legitimate investigation. In other words, it simply doesn't matter what Flynn said to the FBI, at least not legally. In addition, the government now believes it would be unable to prove that Flynn's statements were intentionally false.
From the beginning, my former boss, Sen. Chuck Grassley (R-IA), wanted to see the underlying evidence for himself. If Flynn engaged in nefarious business with the Russians, why would he do it on a phone call he knew was likely being monitored? Why would he think he could get away with lying about it?
We wanted to compare the transcript of the intercepted call to the agent's contemporaneous notes of the interview to understand exactly how Flynn allegedly deceived the FBI.
To this day, however, DOJ's oversight committees in Congress, Flynn's lawyers and the public have still never seen a transcript of the call. In Congress, we asked for it on a bipartisan basis in February 2017. Flynn's lawyers have been asking. Still, all the public knows is mostly from selective leaks to the press and spin about what Flynn allegedly said.
Two years ago, Grassley urged the Justice Department to prove that what it did to Flynn could withstand independent scrutiny. Turns out, it couldn't.
Under previous leadership, DOJ fiercely resisted transparency—and now we know why. Exasperated with our oversight letters, Deputy Attorney General Rod Rosenstein came to Senator Grassley's office to push back. He questioned whether I was working with Flynn's defense counsel. I wasn't. He insisted that Flynn's guilty plea should end all questions.
It didn't. And Senator Grassley had good reasons to be suspicious.
The FBI agent who interrogated Flynn has since had to answer for his own issues, but we knew that even Peter Strzok didn't think that Flynn had lied. Former FBI Director James Comey had told us that directly, indicating at a briefing in the Senate's secure facility in March 2017 that Flynn was unlikely to be prosecuted.
But that was before Comey was fired weeks later, on May 9.
Afterward, it was suddenly in Comey's interest to hype the Flynn case as a serious inquiry being obstructed by the president who had just fired him. The disgruntled former FBI director promptly leaked a memo of a conversation about Flynn with the president. On May 16, 2017, The New York Times quoted the president talking to Comey about Flynn: "He is a good guy. I hope you can let this go."
The leak worked. Enter Special Counsel Robert Mueller, who resurrected the case and charged Flynn as part of a larger obstruction inquiry aimed at the White House.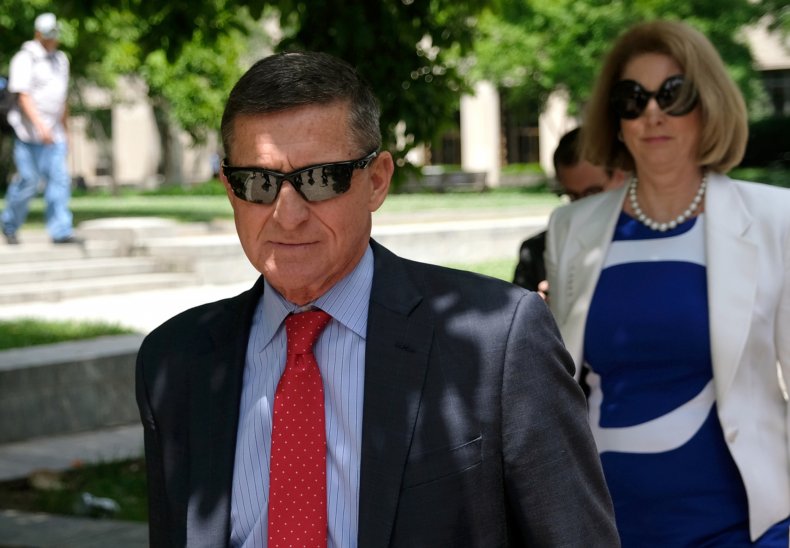 Forget that Comey had told Congress the Flynn case was going nowhere and that he failed to raise any concern with his oversight committee about White House interference. Never mind, as FBI Deputy Director Andrew McCabe would later put it, that "the two people who interviewed [Flynn] didn't think he was lying, [which] was not [a] great beginning of a false statement case."
The government managed to threaten and intimidate Flynn anyway, resulting in a formal plea deal and an undisclosed "side deal" to protect his son.
Flynn later hired new attorneys who demanded to see the evidence, and Attorney General William Barr eventually asked former FBI agent and career DOJ prosecutor Jeffrey Jensen to review the files. Now, DOJ admits that nothing "said on the calls themselves indicate an inappropriate relationship between Mr. Flynn and a foreign power."
The FBI knew this at the time because, as the filing confirms, "the FBI had in its possession word-for-word transcripts of the actual communications." Yet the transcripts are still being withheld from Congress. They have also been withheld from Flynn for more than three years.
Thanks to Mr. Jensen, we now know that a senior FBI official apparently worried that the plan to quiz Flynn while playing "hide the ball" with the transcript would look bad. According to notes by the FBI's counterintelligence chief, Bill Priestap, he wrote: "What is our goal?... I believe we should rethink this [and] protect our institution by not playing games."
Comey should have listened to that advice. Instead, he sent agents to the White House without following normal protocols, even though he had recently authorized the closing of the FBI's counterintelligence investigation of Flynn. Comey later admitted it was a gambit he "probably wouldn't have done or gotten away with" in another administration.
With the dismissal of Flynn's case, absent some possible civil litigation, it will be up to Congress and the public to demand the rest of the story and any accountability for the obvious misconduct that occurred. Without sunlight and consequences, those in law enforcement tempted to play political games will continue to think they can get away with it.
Jason Foster was the chief investigative counsel to the Senate Judiciary Committee for Senator Charles Grassley (R-IA) from 2011 to 2018. Follow him @JsnFostr.
The views expressed in this article are the writer's own.