Socialist Magazine Current Affairs Fires Staff for Trying to Organize Worker's Co-op
The founder of socialist magazine Current Affairs has reportedly "effectively fired" several staff members after they tried to organize a worker's co-op, former employees claimed in a letter on Wednesday.
The letter, which was addressed to "comrades" by several employees of the print and digital magazine that focusses on topics from a left-wing perspective, said that they had been "effectively fired" by the founder Nathan J. Robinson, who has also authored a book titled Why You Should Be a Socialist.
In a tweet accompanying the letter, Managing and Amusements Editor Lyta Gold wrote that "I am grieved to tell you that @nathanjrobinson has effectively fired me & most of the @curaffairs staff because we were trying to organize into a worker's co-op. This isn't a bit. I wish it was."
Worker's co-op's are organization's that are owned and run by their members, where workers "participate in the profits, oversight, and often management of the enterprise using democratic practices," according to The United States Federation of Worker Cooperatives.
Explaining Robinson's alleged actions in the letter, the employees wrote: "On August 8th, editor-in-chief Nathan J. Robinson (author of Why You Should Be a Socialist) unilaterally fired most of the workforce to avoid an organizational restructuring that would limit his personal power. Yes, we were fired by the editor-in-chief of a socialist magazine for trying to start a worker co-op."
The employees said that the firing came after they had been in discussions for more than a year about an "organization restructuring" and had even hired a business manager to "help shepherd the magazine through the process of creating a more democratic workplace."
However, the employees claim that after a Zoom meeting on August 7, "Nathan became agitated" as he "insisted that in our attempt to set shared internal values, we were disregarding his vision for Current Affairs."
Robinson allegedly then removed employees from the company's Slack channel the next day and "sent letters requesting resignations," while writing in individual letters to staff members that he had "irreparably lost faith in our ability to work together."
The employees said that 24 hours later Robinson retracted his statements and admitted "that he simply did not want Current Affairs to be a Democratic workplace" as "he believes that the magazine and media venture we have collectively created is purely his."
The staff members concluded the letter on Wednesday, writing: "We are frankly devastated to lose our high esteem for Current Affairs. The left can be as lonely and vicious as anywhere else on earth." The five employees signed it off "in solidarity."
Robinson, a former Political Columnist at The Guardian who has written for Newsweek, told Gawker on Wednesday that he "made a horrible call in judgment."
"What happened? Well, let's see. As you know, last week I asked three people to resign. I offered one a different position and I changed somebody's title," Robinson said.
"They have declined to resign and we're working right now on a severance agreement. I offered people two months initially. It may still have to be that depending how much subscription revenue takes a hit from this. I don't want them to suffer financially."
In a later statement to Newsweek, Robinson confirmed that he requested three staff members to resign, but said that he did so because he "believed the failure to do so threatened the future of the magazine and the fulfillment of its mission. I did not do so out of any attempt to prevent worker organizing efforts, which I would wholeheartedly support," he added.
Robinson said that a disagreement came about over a difference of opinion about what candidate to hire for an editorial role and added: "I am committed to making sure Current Affairs always has fair labor practices.
"I will endeavor to do better than I have done and we will be transparent and be held accountable. I realize that many of our supporters will want evidence that they can trust us to live up to our values. It is my responsibility to back up my words with actions going forward."
Robinson has been critical in the past about companies such as Kickstarter for allegedly retaliating against workers who tried to unionize, writing that "people should partner with companies that align with their values."
A letter sent to Current Affairs readers by the magazine's board of directors on Wednesday confirmed that the publication will take a "short hiatus," to "deal with this painful chapter," before adding: "We as a collective remain committed to transparency, workers' rights, and a better, kinder left."
Newsweek has contacted Current Affairs for comment.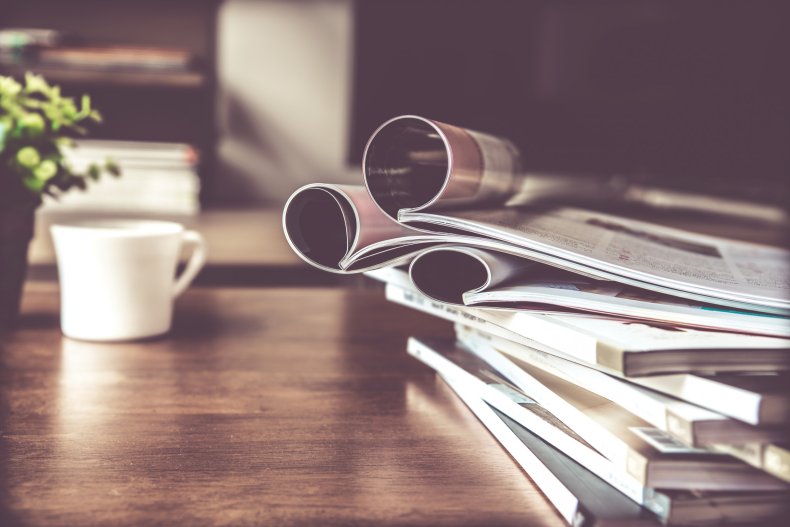 Update 8/21/2021 4:10 a.m. ET: This article was updated with a statement from Nathan J Robinson.