Curry House Trends After All Japanese Curry and Spaghetti Restaurants Mysteriously Close
A well-loved chain of restaurants has been abruptly shut down, leaving many employees and customers with unanswered questions.
Taking to social media, former employees and guests of Curry House Japanese Curry and Spaghetti voiced their sadness and shock over the sudden closure. The chain was based in locations such as Little Tokyo, Torrance and Gardena, California.
Former Torrance employee, Theadore Balaschak, 22, told Newsweek how he and others found out that the restaurant was closing.
"It caught all of us off guard," Balaschak said. "From what I heard from my co-workers it had to do with the investment firm that bought Curry House last year—one of the people from corporate was talking to our manager and, apparently, he said that in order for them to make a profit off Curry House it would have taken two-and-a-half years to make $1."
Balaschak said that employees were contacted on Monday morning and were informed that they were out of a job. "It was really tragic seeing that everything was already being thrown away," said the former employee. "We were open the night before and yet moving people came at 6 a.m—they knew before any of us did that we were out of a job."
It's not confirmed how many employees lost their jobs, however people have taken to Twitter to talk about their experiences. Another employee, @KazeRyu32, of the Torrance location vented on his account saying: "Used to work for the Torrance location. House Foods sold Curry House last year. The investment firm that bought us decided that profits weren't good and closed every location. Was informed this morning that I no longer had a job."
Curry House, formerly owned by House Food America, was purchased by CH Acquisitions, LLC in June 2019.
At the time of reporting, the websites for Curry House USA and the company that manages its store-level and corporate operations, Food Management Partners Inc., were unavailable.
Newsweek viewed the FMP website using Internet Archive resource, Wayback Machine, where the company states: "FMP currently manages all store-level and corporate operations for Furr's Fresh Buffet, Hometown Buffet, Hops, Old Country Buffet, Ryan's, Curry House, Sushi Zushi, Tahoe Joe's and Zio's Italian Kitchen in 36 states."
FMP is based in Texas. According to its website, it is a privately held "multi concept operator of independent restaurant brands."
The company also has an operating interest in a handful of Lonestar Steakhouse and Texas Land & Cattle locations. It runs Dynamic Foods, a manufacturer and distributor of multiple lines of fresh and frozen products for contract food service and grocery stores, as well as restaurants and retail establishments. Alamo Retail Solutions, a millwork facility serving the retail sector, is also managed by Food Management Partners.
Previously, FMP operated one of the largest Buffalo Wild Wings and Little Caesars franchises and was a founding franchisee of Smashburger.
Food Management Partners was involved in a fraud lawsuit in 2019. According to San Antonio Express News, Chicago-based River North Furr's LLC, which invested in the restaurant venture, had filed a suit against FMP SA Management Group LLC—reportedly an affiliate of Food Management Partners Inc.—its three co-founders and another executive for fraud and civil conspiracy.
According to the suit, the executives had distributed $12 million to themselves to pay for "exotic cars, boats, homes and foreign travel."
Newsweek has contacted Food Management Partners for comment.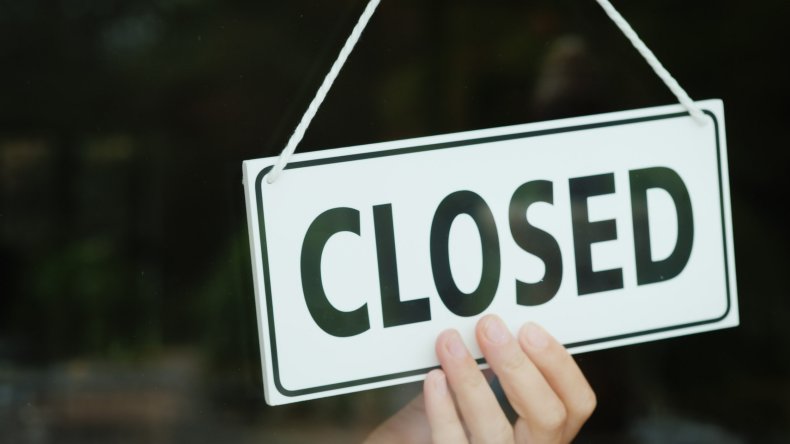 Correction 2/26/20, 05:00 ET: This article was updated to correct the description of the business relationship between FMP and Curry House.