'Curse Him': Trump Attacks GOP Senator Bill Cassidy for Doubting His Ability to Win 2024
A Republican senator, who voted to convict former President Donald Trump on an impeachment charge of inciting an insurrection, was criticized by Trump for questioning whether he could win the 2024 GOP nomination.
During an Axios interview released Sunday, Louisiana Senator Bill Cassidy said that he would not vote for Trump in the next presidential election, noting that the former president lost the House, the Senate and the presidency in four years.
"Elections are about winning," Cassidy added.
In a statement released Monday evening, Trump said, "Wacky Senator Bill Cassidy from Louisiana is a RINO Republican who begged for my endorsement in 2020 and used it all over the place to win re-election, much like Little Ben Sasse, and then voted to impeach your favorite President."
Nebraska Senator Ben Sasse was also one of seven Republicans who crossed party lines and voted to convict Trump in February.
Trump added that he had done "so much" for Louisiana, such as his plans for energy infrastructure, which he claims "would never have happened without me filling up the strategic petroleum reserve at record low prices."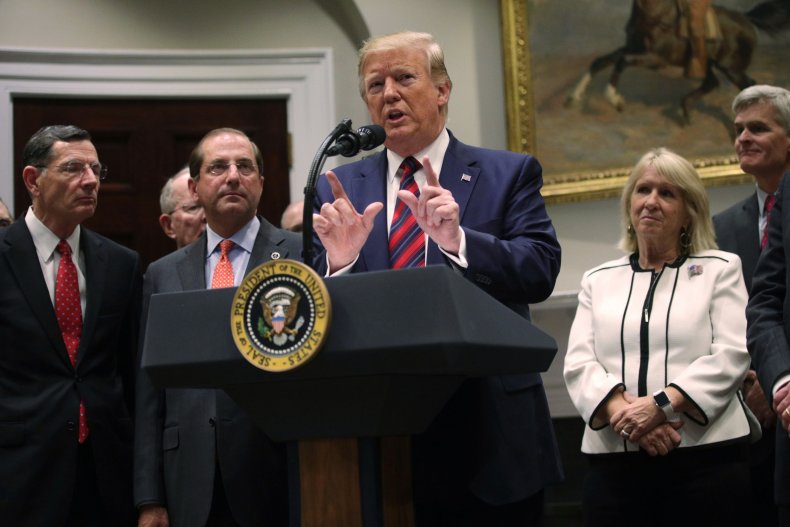 The former president also said that he helped aid the people of Louisiana "in fighting the China Virus" by providing hospital supplies and ventilators, which he said earned him thanks from Democrat Governor John Bel Edwards.
"Now, Wacky Bill Cassidy can't walk down the street in Louisiana, a State I won by almost 20 points. He could not even be elected dog catcher today, the great people curse him," Trump said. "Wacky Bill is a totally ineffective Senator, but Louisiana does have a great Senator in John Kennedy."
Cassidy's comments came days after Trump held a rally in the early nominating state of Iowa. Polling shows the former president remains a favorite for the party's 2024 nomination.
"Do you assume President Trump will run in 2024?" asked Axios co-founder Mike Allen in an interview with Cassidy.
"He's saying that he's going to, where he does or not, we don't know," the Louisiana Republican said.
"If he runs, he wins the nomination," Allen continued.
Cassidy responded: "I don't know that. President Trump is the first president, in the Republican side at least, to lose the House, Senate and presidency in four years. Elections are about winning."
His comments echoed a similar warning he gave Republicans during NBC's Meet the Press last Sunday.
"If we re-litigate 2020 over and over again, it won't change the result in 2020, but we are sure to lose in 2024," Cassidy said. "If we choose to look forward, bringing positive solutions to the American people who have needs, we win."
Cassidy also urged his party not to put Trump on a pedestal weeks after voting to convict him.
"We've got to win in two years, we've got to win in four years," he said at the time. "If we do that, we'll do that by speaking to those issues that are important to the American people—and there's a lot of issues important to them right now—not by putting one person on a pedestal and making that one person our focal point."
Newsweek reached out to the office of Senator Bill Cassidy for comment.