First 'Harry Potter and the Cursed Child' Broadway Ticket Sales Were a Predictable Disaster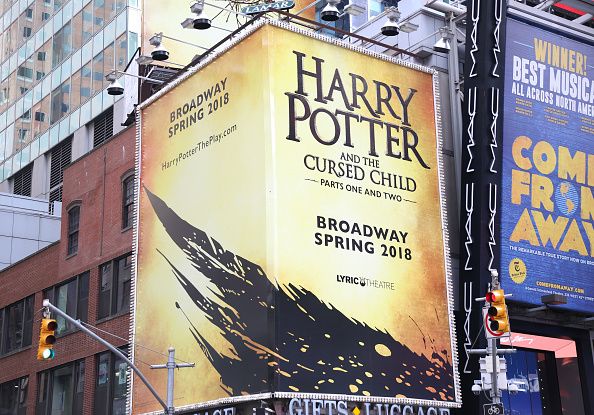 Despite a carefully planned setup, summoning tickets to Harry Potter and the Cursed Child on Broadway was not like magic. The first tickets for the sequel play went on sale Wednesday, though not for every fan: only the "chosen ones" who received an access code and purchase window from a random Ticketmaster lottery. Clearly, the show anticipated a large number of buyers, having already gone through this once when tickets went on sale for the play's original run in London.
But it still wasn't enough. Minutes after the first round of tickets went on sale at 11 a.m. Eastern, fans were met with wait times of up to 25 minutes while the site "loaded." (A pop-up window warned users not to refresh their browsers.)
Others who did get through found that the only prices left were $200 a ticket or more. And because the play is in two parts with tickets sold separately, that's $400 to see just what's so cursed about this child anyway. (Those who have read the published script might argue it's not even worth the $20 tickets.)
Still others claimed Ticketmaster charged their credit card for the purchase, but didn't send an email confirming the purchase or seats.
The show's official Twitter account stated that more tickets will be available before previews begin on March 16, but offered no apology to the frustrated muggles.
This frustration is familiar to die-hard Potterheads. There is simply no server large enough to handle the enthusiasm for J.K. Rowling's magical world.
Hopefully, more tickets will go on sale soon, and when they do, here's what you need to know: Tickets are available at $20, $40, $80, $130, $165 and $199 each for performances beginning April 25. For preview performances, it's slightly cheaper: $20, $40, $70, $120, $155 and $189 each. Tickets are sold separately for Part 1 and Part 2, and each part runs about two and a half hours. You have the option to see the show all in one day, with a back-to-back matinee and evening show on Wednesday, Saturdays and Sundays. Or you can opt to see both parts over two consecutive nights on Thursdays and Fridays. You can also purchase tickets to both parts separately, though the show says this is "not recommended."
Oh, yes, and the plot: The play picks up 17 years after Harry Potter and the Deathly Hallows ended. Harry's son, Albus Severus, is a new student at Hogwarts who strikes up an unlikely friendship with Scorpius Malfoy, son of Harry's former arch enemy. Playwright Jack Thorne based the play on an original new story by himself, Rowling and John Tiffany. Much of the original cast from the London will follow the show to Broadway, including Jamie Parker (Harry Potter), Noma Dumezweni (Hermione Granger) and Paul Thornley (Ron Weasley) with Poppy Miller (Ginny Potter), Sam Clemmett (Albus Potter), Alex Price (Draco Malfoy) and Anthony Boyle (Scorpius Malfoy).
Harry Potter and the Cursed Child opens at the Lyric Theatre in New York on April 22, 2018.