'Cursed': Everything the Cast and Crew Have Said About Season 2
Cursed Season 2 may not have been renewed yet, but that has not stopped its cast and crew from discussing it. Netflix is likely to announce whether Cursed will get another season in the coming months, and the show's makers and actors seem ready to hit the ground running whenever the show is renewed, especially after the ending of the current series set up some big changes for Season 2.
What the cast and crew of Cursed have teased for Season 2
An increase in Nimue's powers
In Cursed Season 1, we have seen Nimue go from a fairly ordinary fae to The Wolf Blood Witch, a powerful leader who wields the Sword of Power. However, actor Katherine Langford revealed that this is only the start of her power.
In an interview with Elle, the 13 Reasons Why star teased: "I feel like this [season] is really just the tip of the iceberg. There's a lot of talk about the sword this season, and I feel like it would be interesting to see just how deep Nimue's powers go and what kind of untapped power she has within."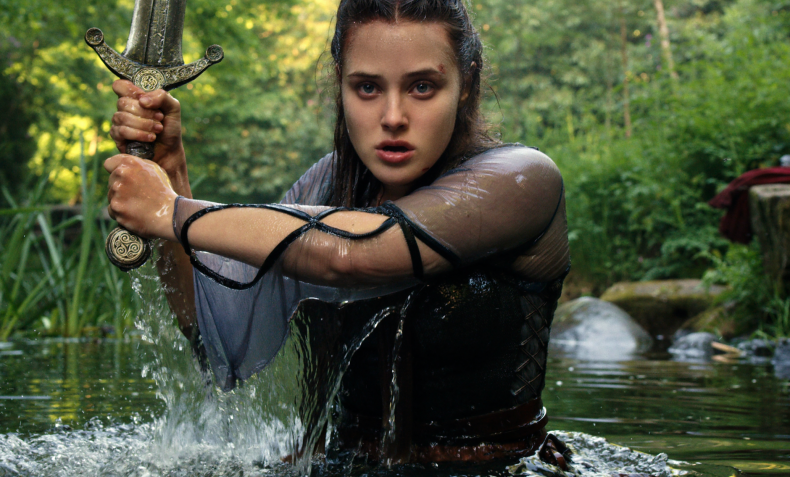 Nimue finds her Yoda
Though it seems like a throwaway comment about the graphic novel the show is based on, Cursed co-creator Frank Miller might have revealed Nimue's arc for Season 2 in an interview with Barnes & Noble.
The Sin City writer said: "Nimue is also a creature of great power coming into her power. Her journey in the story is our journey. We follow her as we follow Luke Skywalker in Star Wars. She's the alpha and the omega."
With this in mind, Cursed Season 1 could be seen as her New Hope, when she discovers her powers and begins to use them. This could mean, however, that Season 2 is her Empire Strikes Back when a wise figure trains her to help her hone her powers and become an even more powerful figure.
More for Morgana
Nimue is not the only powerful witch in the world of Cursed. In the Season 1 finale, Morgana (Shalom Brune-Franklin) gets a whole new host of powers as she becomes a harbinger of the death The Widow.
In a Harper's Bazaar interview, Arthur actor Devon Terrell teased that she may use these powers for good or evil in Season 2. He said: "I think it sets up Morgana to be ... I don't know if she's going to be the biggest enemy that we face in the show, or if she's an ally.
"That's what's wonderful. Our last encounter was me trying to plead with my sister to become closer. Next thing I know, my sister's now become this all-conquering sorceress. So, it's a bit freaky."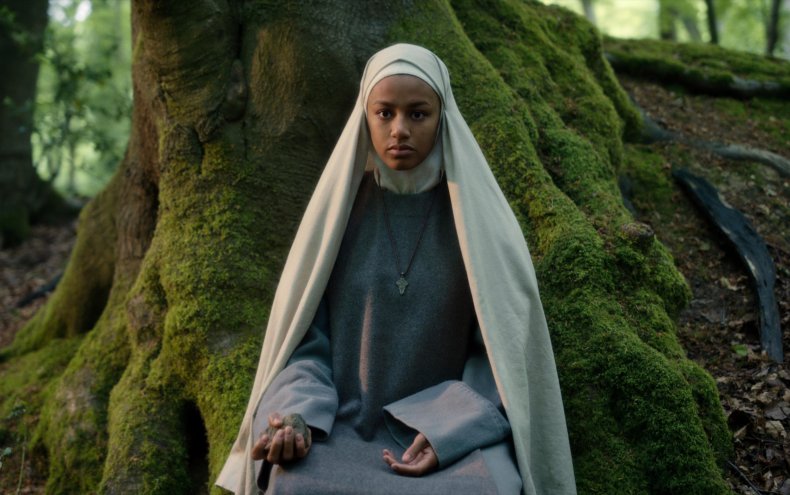 Season 2 is only the start of the saga
In a Radio Times interview, meanwhile, Terrell hinted that the show could run for multiple seasons, possibly breaking the 'Netflix curse' that sees all but the biggest shows on the streamer ending after three or four seasons.
Asked about the choices he made in playing Arthur, Terrell said: "I didn't want to create a performance that sat on the fence. I wanted to pick a direction, which moments I made him vulnerable, which moments I made him feel like he's becoming a leader. And it's the beginning of a really long journey."
Sister Iris' new army
Though it is likely a joke, it is worth keeping in mind Cursed co-creator Thomas Wheeler's comments in the acknowledgments page of the graphic novel, in which he thanks Miller for his idea, "his idea to ally Sister Iris [Emily Coates] with an army of killer children," which he says is, "a must for book two."
Cursed is streaming now on Netflix.