Ex-Red Sox Pitcher Curt Schilling Thinks Adam Jones Is 'Lying' About Racism at Fenway Park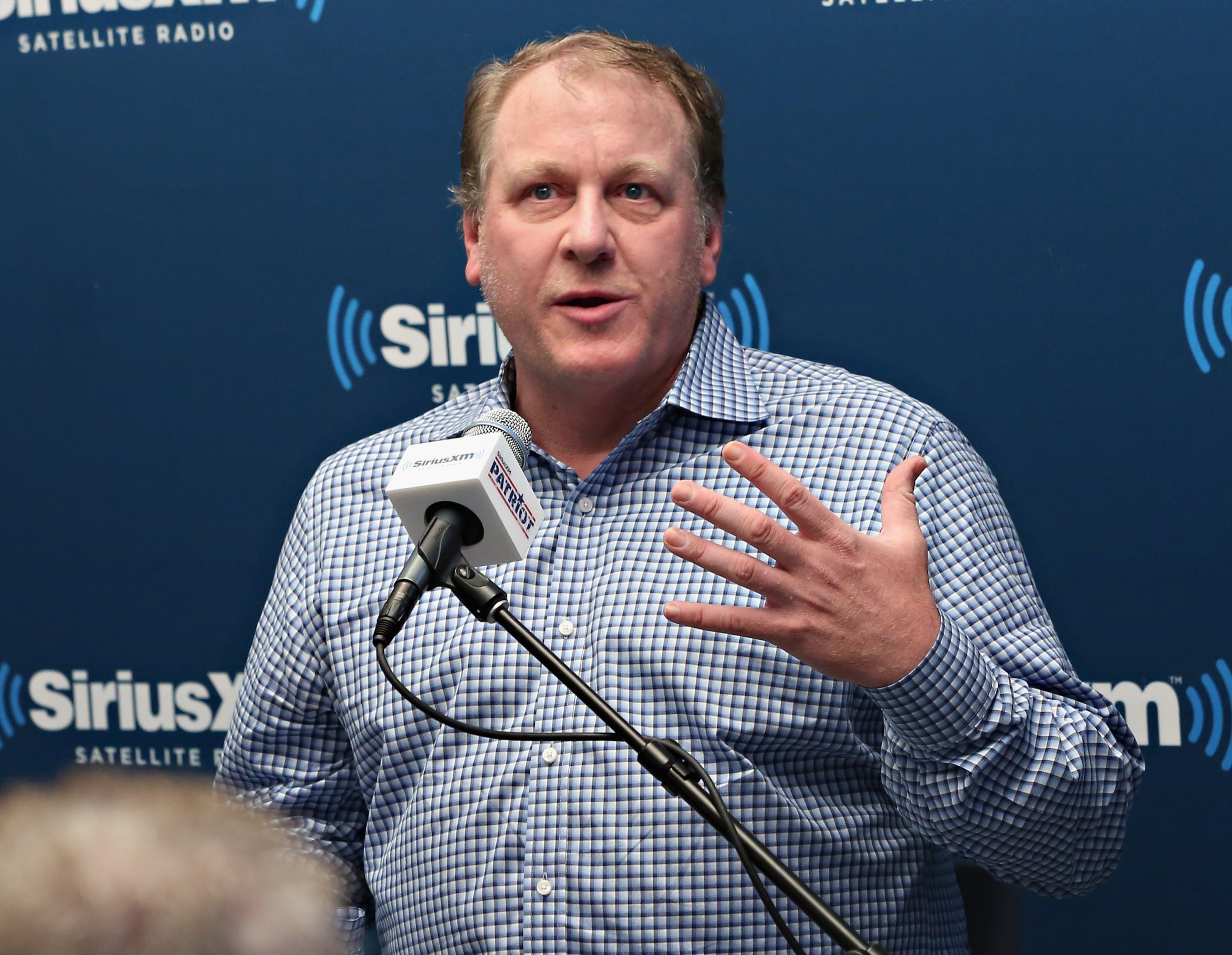 Updated
Curt Schilling has thrown another stinker.
Continuing his years-long quest to make baseball fans forget that he was once a great pitcher with a 98 mile-per-hour fastball and the resolve of a genuine champion, Schilling used his Thursday morning radio broadcast to make a rambling, unconvincing denial of a racist incident that had taken place earlier that week at Schilling's onetime home of Fenway Park.
The incident involved Red Sox fans hurling racial slurs at Adam Jones of the Baltimore Orioles during a Monday-night game. The following night, there was a related incident. The Red Sox apologized publicly to Jones, saying "No player should have an object thrown at him on the playing field, nor be subjected to any kind of racism at Fenway Park."
Read more: Racism has long surrounded baseball in Boston
Schilling doesn't believe that any race-baiting took place. Speaking during his Breitbart News Radio Network show, Schilling accused Jones of lying. "I think this is bullshit," he opined. "I think this is somebody creating a situation."
"I say he's lying," Schilling continued. "If he isn't, I will apologize. I will absolutely apologize on the air and I will be sincere about it if it happens." He had no evidence that Jones had misrepresented the incident, besides his belief that "for somebody to talk loud enough for Adam Jones to hear the N-word in center field, other people would have heard it." (Never mind that Yankees pitcher CC Sabathia saying that every black player has come to expect racist taunts at Fenway.)
No, all Schilling had was a profound conviction that African-Americans frequently try to make whites look racist. And for him, this was proof enough.
Jones was first taunted by Boston fans during a Monday night game. He was warmly received on Tuesday, though one fan was ejected for shouting slurs during the national anthem, as a biracial six-year-old stood nearby, with his white father and black Haitian grandfather. The Red Sox has banned that fan from Fenway for life.
Jones appears to have angered some Boston fans with his views on baseball and race. "Baseball is a white man's sport," Jones said last fall, alluding to the fact that African Americans currently represent only 8 percent of all players in Major League Baseball. He made the comment while defending San Francisco 49ers quarterback Colin Kaepernick, who protested the treatment of African-Americans at the hands of law enforcement by refusing to stand during the national anthem.
"At the end of the day," Jones said of Kaepernick, "if you don't respect his freedoms, then why the hell are we Americans? It's supposed to be the Land of the Free, right?''
Some in Boston plainly disagree, which may explain their inordinately vitriolic reaction to Jones this week. It is a city, after all, with a long history of animosity towards its own black sports heroes. Bill Russell, the legendary Celtics center, called Boston "a flea market of racism." That was in 1979. Not much has changed, apparently. Earlier this year, Celtics small forward Jae Crowder said he felt "disrespected" by Boston fans cheering Gordon Hayward, a white player with the Utah Jazz whom they wanted signed to replace Crowder, who is black.
Schilling, though, refused to see any of that, putting the blame squarely on Jones. "I don't believe it, for this reason: Everybody is starving and hungry to sit in front of a camera and talk and be social justice warriors. And if a fan yelled loud enough in center field for Adam Jones to hear the N-word, I guarantee you we would've heard and seen fans around on CNN, on MSNBC, they would've found multiple fans to talk about what a racist piece of junk Boston is," he said, according to a transcript made available by the New York Daily News.
Those comments are in keeping with his extended and, to many, ill-advised foray into political and cultural commentary. Schilling's increasingly boorish, outspoken opinions have marred the memory of his legendary performance during the sixth game of the 2004 American League Championship Series, when he pitched with a torn ankle tendon that visibly bloodied his right sock. The Red Sox won the World Series that year, ending an 86-year championship drought.
Schilling used the post-victory attention to endorse President George W. Bush, who narrowly won re-election the following month.
He retired from baseball five years later. Since then, Schilling has called into question Charles Darwin's theory of evolution, made social media postings that compared Muslims to Nazis and, in keeping with popular far-right sensibilities, insulted Hillary Clinton (USA Today's For the Win site has a comprehensive list of Schilling-related political controversies.)
Last year, Schilling was fired from ESPN for mocking transgender people in another crude social media posting. After the firing, Schilling declared that ESPN was rife with "some of the biggest racists in sports commentating." Commentating is not a word.
This story has been updated to more accurately reflect the second racial incident, which took place on Tuesday night.