Curt Schilling Deletes Twitter Account After Bubba Wallace Remarks Draw Ire
Former MLB pitcher Curt Schilling deleted his Twitter account on Wednesday after comparing NASCAR driver Bubba Wallace to disgraced actor Jussie Smollett. Schilling was trending on Twitter in the MLB community after the comment, which had many netizens calling him racist.
Jussie Smollett was slammed by the public for allegedly staging a hate crime against himself in January 2019. In March, all charges against him dropped in exchange for his bond money and community service, though the FBI is still examining the case.
This week, a NASCAR crew member reported a noose hanging from the side of driver Bubba Wallace's garage stall. Though the FBI reported it was not a hate crime, Wallace and many others remain unconvinced.
Schilling's Twitter was last active on Tuesday before it disappeared completely. Twitter users who visit the page of @gehrig38, his former handle, are now met with a message that claims the account doesn't exist.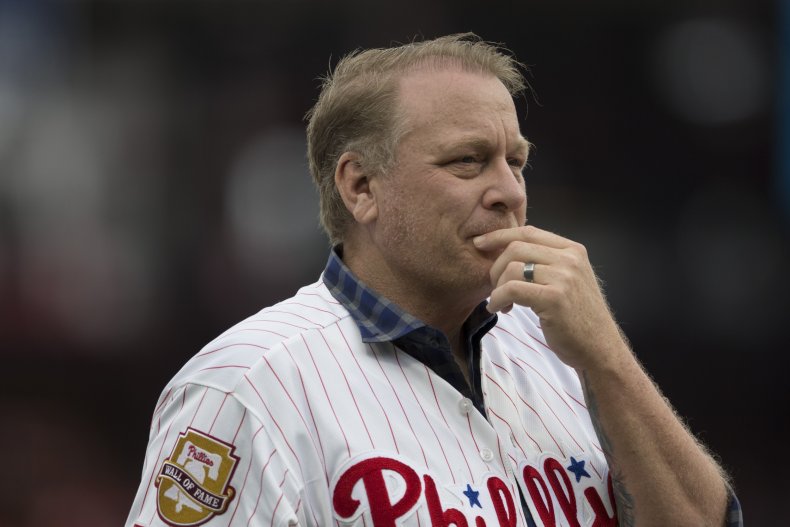 It was Tuesday when the baseball legend made the controversial statement. "So we have Jussie Smollett v 2.0? Where is the media recanting their idiocy?" he said in a tweet response to ESPN.
Schilling did not speculate as to motive, but in another tweet from the now-deleted account, he made his opinion about the NASCAR driver's allegations clear: "It was all a lie," he wrote.
NASCAR didn't claim the noose was a lie. Rather, they made a statement confirming that the noose was actually a garage pull which had been in place for some time.
"The FBI report concludes, and photographic evidence confirms, that the garage door pull rope fashioned like a noose had been positioned there since as early as last fall," it explained.
Because of the timing, the FBI didn't think it was directed at Wallace. "This was obviously well before the 43 team's arrival and garage assignment. We appreciate the FBI's quick and thorough investigation and are thankful to learn that this was not an intentional, racist act against Bubba. We remain steadfast in our commitment to providing a welcoming and inclusive environment for all who love racing."
Smollett's claim involved a noose, too. The former Empire actor claimed two masked men shouted he was in "MAGA country" when they threw a noose around his neck and doused him in bleach. It was later revealed by Chicago police that Smollett had paid the two masked men to stage the attack.
Schilling wasn't the only person to question Wallace's honesty in the situation. The NASCAR driver spoke on his innocence in a conversation with Don Lemon on CNN Sunday.
"I'm mad because people are trying to test my character and the person that I am and my integrity," he said. "They're not stealing that from me, but trying to test that. ... In my statement Sunday night this will not break me. None of the allegations of being a hoax will break me or tear me down."
Twitter users who took offense to Schilling's comment celebrated his leave from Twitter. Some also pointed to a conversation between Schilling and Cincinnati Reds pitcher Trevor Bauer as a possible reason Schilling stepped off the platform. Most of the tweets attacking Schilling's character include hate speech or offensive language, so they haven't been included in this article.
Newsweek reached out to Schilling and Bauer for comment but didn't hear back at the time of publication.
A former version of this article stated that Bubba Wallace discovered the noose. It has been corrected to show that a NASCAR employee reported it.
Curt Schilling Deletes Twitter Account After Bubba Wallace Remarks Draw Ire | Culture