Curt Schilling's Dismissal From ESPN Was Long-Deserved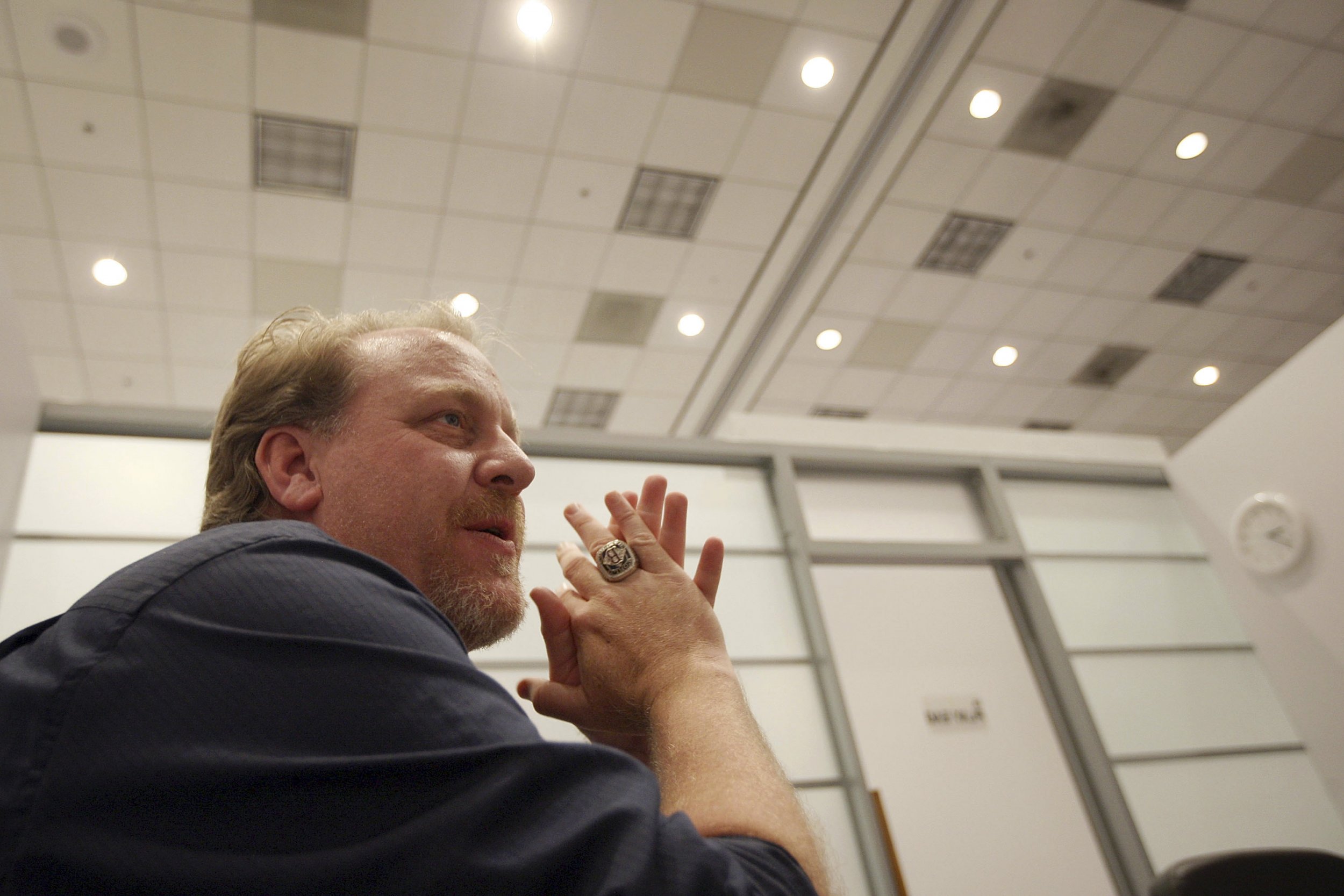 ESPN fired Curt Schilling on Wednesday after the longtime analyst posted an anti-transgender meme to his Facebook page. The image in question featured a slovenly man dressed as a woman along with the words, "Let him in! To the restroom with your daughter or else you're a narrow minded, judgemental, unloving, racist bigot who needs to die!!!" The post was a response to the controversy surrounding North Carolina's "bathroom law," which prevents transgender people from using the restrooms that correspond to the gender with which they identify.
"ESPN is an inclusive company," the network said in a statement. "Curt Schilling has been advised that his conduct was unacceptable and his employment with ESPN has been terminated."
This was not the first time Schilling has come under fire for expressing his views online. In August 2015, he tweeted an image comparing Muslim extremists to Nazis, for which he was suspended from calling the Little League World Series and later the rest of the year.
This was the only other time ESPN had disciplined Schilling, but the former World Series MVP has been known for expressing controversial opinions online. In February, he told a Kansas City talk radio program that Hillary Clinton should "be buried under a jail somewhere." In 2014, he got into a heated argument on Twitter with ESPN colleague Keith Law about evolution. Law was suspended for the bizarre exchange, but Schilling avoided punishment. While these incidents garnered headlines, Schilling regularly posts or reposts stridently bigoted content to his online channels, including his blog, where he recently defended posting the anti-transgender meme to Facebook.
"Let's make one thing clear right up front," he wrote before ranting about his right to express his opinion. "If you get offended by ANYTHING in this post, that's your fault, all yours."
Schilling feels he has the right to be racist, homophobic and anti-Islam—and generally take whatever bigoted stance he wishes—and that if anyone has an issue with his views, it's on them. And he does have the right to be all of those things, just as ESPN has the right to not associate itself with someone who routinely spews hate online with no remorse. The "Worldwide Leader" traditionally has been careful when it comes to leveling discipline on employees who have made offensive comments. Fortunately, it got it right this time.