Curt Schilling Says Being a Donald Trump Supporter is Keeping Him From Baseball Hall of Fame, President Says He Deserves Honor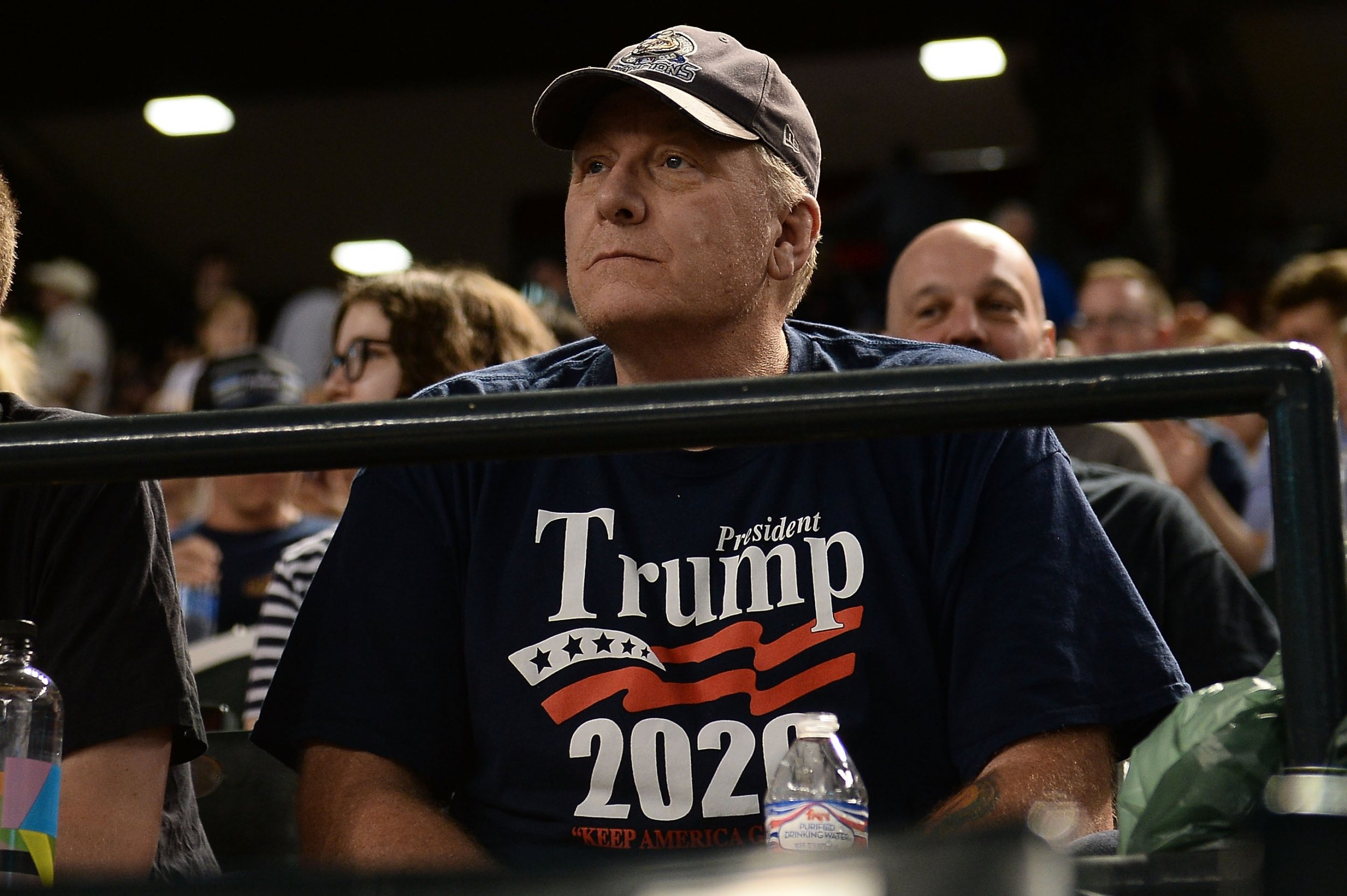 Former Boston Red Sox pitcher Curt Schilling partially blamed his support of President Donald Trump for keeping him from the Baseball Hall of Fame, an accolade the president said the pitcher deserved.
Schilling told Mark Levin, host of Fox News's Life, Liberty & Levin, that at least part of the reason why he isn't in the Hall of Fame is because of his conservative political views. He claimed that some of the people who didn't vote for him to be in the Hall of Fame have told him it was because of his politics.
"They've come out and said I can't vote for him because of what he said or what he did," Schilling said.
Schilling, who won three World Series and was named the World Series Most Valuable Player in 2001, pointed to the "character clause" that is involved in the Hall of Fame candidate process. Along with a player's record and ability on the field, voting is also based on the candidate's integrity, sportsmanship, character and contributions to the team or teams they played on.
The character aspect of voting has become a more prominent issue when it comes to players who used performance-enhancing drugs and sparked controversy over its loose definition. While some have floated the idea that it could be time to get rid of the requirement, Baseball Hall of Fame President Jeff Idelson stood by the decision to keep it in the rules and said each voter has to determine what character means to them.
"It's meant to be a guide. It is meant to ask: 'Did this player respect the game? Did this player respect the uniform? Are you proud of this person in terms of how they conducted themselves with respect to the game?'" Idelson told Sporting News.
The character aspect of voting has proven problematic for baseball greats such as Barry Bonds and Roger Clemens, who have both been accused of using performance-enhancing drugs. Schilling referenced the two baseball legends, saying that he's been wrongfully put in the same category.
"Roger Clemens was such a big influence on my career, but I don't for a second doubt he cheated," Schilling said. "They are equating me and something they think I've done or said with guys that willingly … destroyed other people's lives to preserve their legacy. We're on the same moral turf somehow."
Following the airing of the interview, Trump posted on Twitter that Schilling deserved to be in the Baseball Hall of Fame.
"Great record, especially when under pressure and when it mattered most," the president wrote. "Do what everyone in Baseball knows is right!"
The 2019 Baseball Hall of Fame class will be announced on Tuesday evening. To be inducted, candidates must cross the 75 percent threshold of votes. Schilling is once again a candidate for the honor, marking the seventh time he's been on the ballot. In 2017, he received 51.2 percent of the vote, according to the Baseball Hall of Fame.