The restaurant industry was one of the most adversely affected industries throughout the coronavirus pandemic, forcing many to close across the country. For one Florida restaurant owner, there was a bit of light through the darkness when a generous customer left a $10,000 tip for the 10 employees working that night, as reported by CBS4.
Shawn Shepherd, the owner of Wahoo Seafood Grill located in Gainesville, told Newsweek that business was a little slow Tuesday night when the customer came in. When he finished his meal, he asked to see the entire restaurant staff that was working that night.
"He said he appreciated that they showed up and what they've been through," Shepherd said. "He said that he wanted to give everyone a $1,000 tip."
Once everything was checked out and the money hit the bank, Shepherd said the 10 employees who worked that night received a check.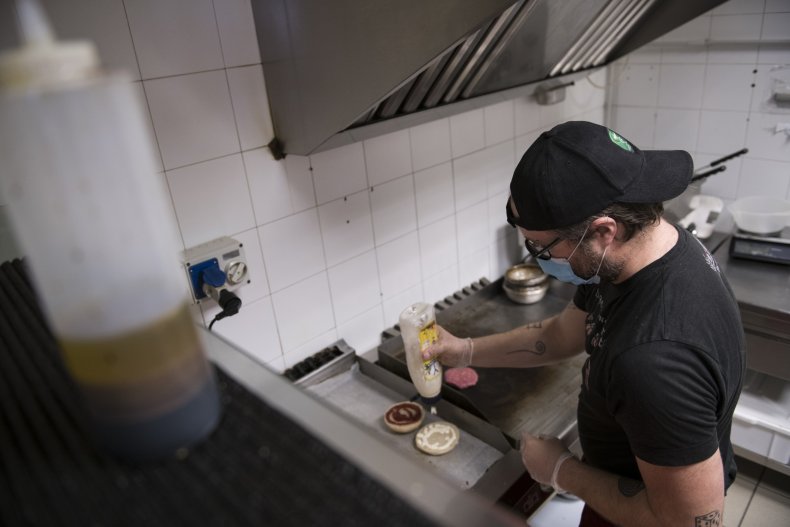 In the 35 years of his restaurant experience, Shepherd said he has never seen a tip like this, especially for all of the employees.
For many of those who received the tip, it was a huge morale booster.
The tip meant much more to other employees.
"One of [my employees] has a kid in the hospital with multiple sclerosis and needs a lot of attention," Shepherd said. "The server had to take more time off than usual, but by the grace of God, the man showed up."
Another one of Shepherd's employees was getting on his feet after spending time living in a shelter.
"He's doing a great job and now with this, he'll really be able to move forward," Shepherd said.
He said there was no jealousy or animosity from the other employees who didn't work that night. They were happy for their coworkers and the experience re-energized the staff.
Thousands of restaurants were forced to close due to the pandemic's effects, and Shepherd's experience was no different. He said the weekend that he was to pay the bills, sales tax and insurance was the same weekend that indoor dining was shut down.
For the next two weeks, Shepherd worked with organizations to find any type of relief for his restaurant before enrolling in the Paycheck Protection Program, but it was just the start of what he described as a rollercoaster.
When the restaurant reopened in May 2020, he had people who were ready to work but business was slow. A spike in cases hurt the business even more during the summer, but customers started to come back that November. However, Shepherd said he was understaffed at that point. Business continued to pick up as more people received the vaccine against COVID-19.
Shepherd said he has been working nonstop at the Gainesville restaurant location for more than a month, and while it has been difficult, customers like the one on Tuesday night make it worth it.
"It's been difficult and it makes you wonder why you do this, but then Tuesday night happens," he said. "The response was overwhelming and it re-energized why I do what I do, and why I love this industry. I have that energy again. Back in April and May 2020, I almost gave up. This will get better, we will make it through, or we'll at least go down swinging."