Customers Avoid Oklahoma Tornado By Diving into Chick-Fil-A Drive-Thru Window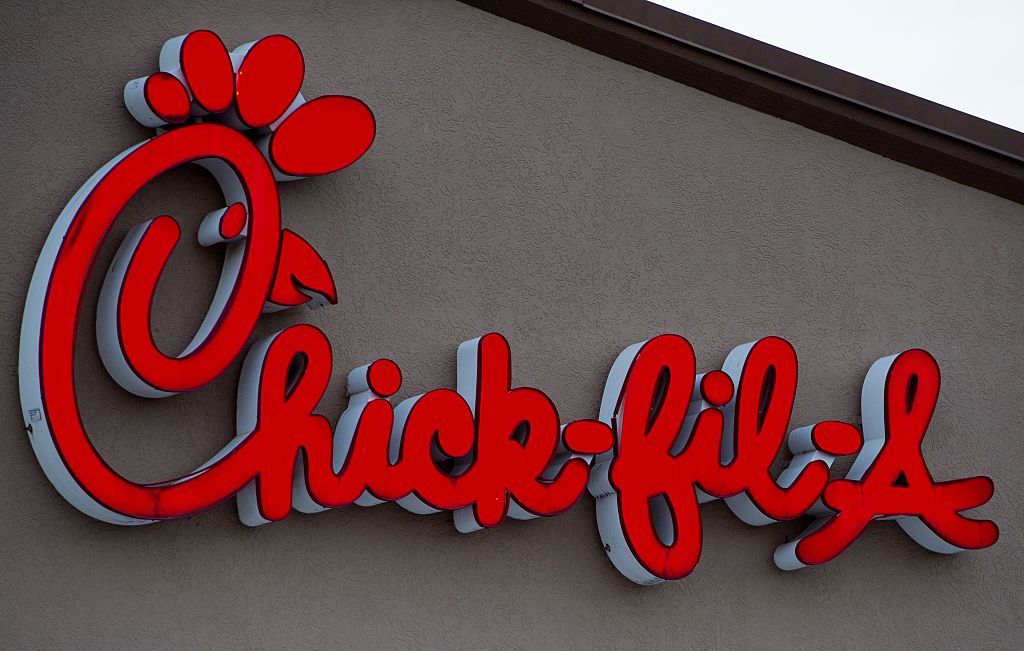 Customers at a Chik-fil-a in Oklahoma City avoided the devastating tornados and storms plaguing the region by climbing into the restaurant's drive-thru window.
Video footage from Friday night shows a motorist and her passenger pulled into the eatery, located at 6420 SW 3rd Street near I-40 & MacArthur, being evacuated by staff as high winds whip around them.
The driver exits the car first and dives through the portal, quickly followed by her passenger.
The footage, apparently from the restaurant's closed-circuit security camera, then shows customers and staff heading further inside the restaurant for safety.
No one was seriously hurt during the incident, KFOR reported, but the storms and flooding have killed at least nine people since Friday and injured dozens more. Downed trees and power lines were reported elsewhere in Oklahoma City this weekend, and the Oklahoma State Fairgrounds in the northwest were also damaged.
Two fatalities were reported on Saturday after the twister landed in El Reno, about 30 miles west of Oklahoma City. Tearing through the town for just four minutes, it ripped the top floor off the American Budget Value Inn and destroyed Skyview Mobile Home Park.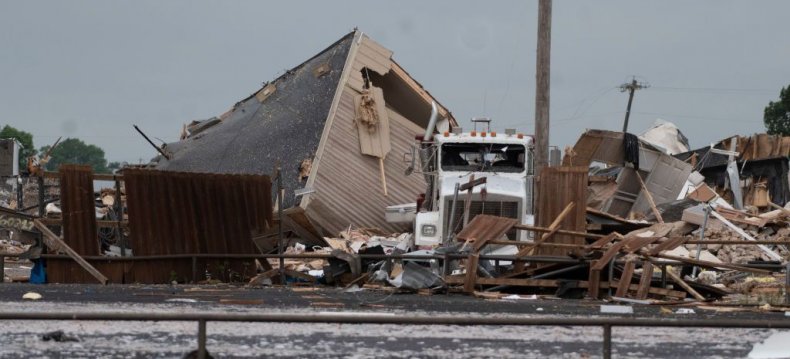 "It's a lot of devastation here, it's leveled, it's just devastated," El Reno Mayor Matt White told CNN. "It's torn all to pieces, it was terrible."
"Our community is very resilient to this. We ask you to pray for us, pray for the first responders...the main thing is we have to stick together. I know people want to help. We want your help."
According to the National Weather Service, the twister was rated EF3 on the Enhanced Fujita scale, indicating wind speeds of up to 160 mph.
It's been nearly six years to the day since an earlier EF3 tornado tore ripped through the suburb of about 19,000: On May 31, 2013, El Reno was slammed by the widest tornado in American history, one that measured 2.6 miles wide.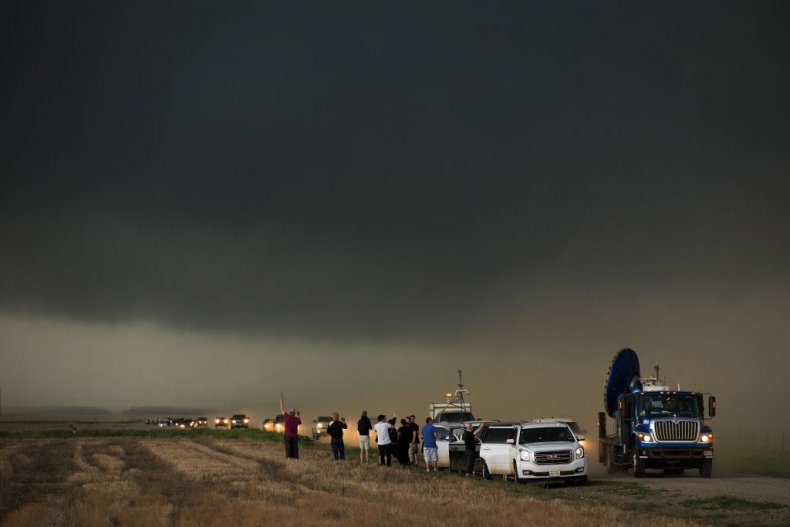 Governor Kevin Stitt, who is touring the extent of the current damage, has updated a state of emergency instituted earlier in the month for all of Oklahoma's 77 counties.
"As severe weather and heavy rainfall have continued, numerous areas have experienced widespread, significant flooding, tornadoes, high winds, and large hail. Damage assessments are ongoing and, in some areas, cannot be completed until floodwater recedes."
Stitt revealed that, during a recent phone call, President Donald Trump told him to tell residents, "Whatever you need in Oklahoma, we're here."