U.S. Customs and Border Protection Weighs Using Body Cameras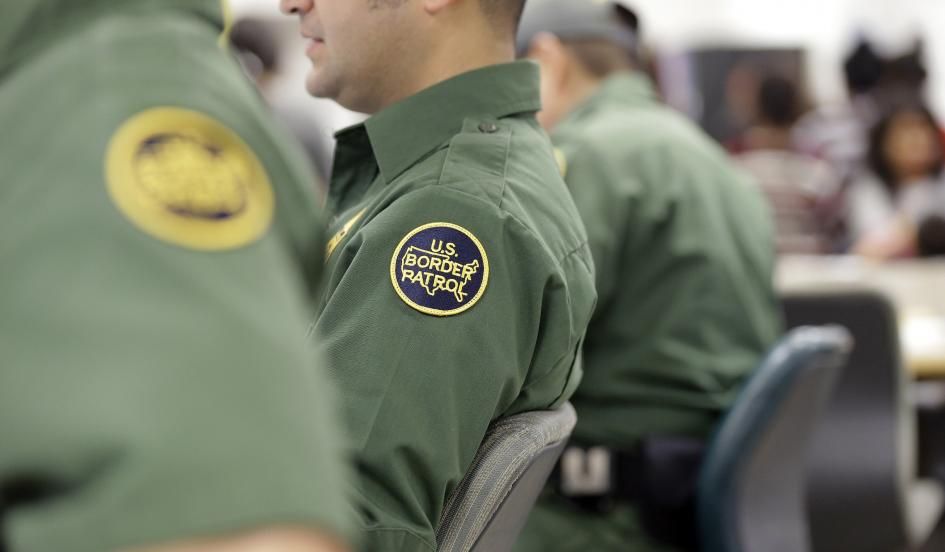 U.S. Customs and Border Protection could decide whether to have its officers and agents use body-worn cameras by the end of 2015, said Donna Twyford, the assistant chief of the border patrol's headquarters in Washington, D.C., during a press call this week.
CBP launched a feasibility study on the cameras in October, following allegations that excessive force has been used at U.S. borders. At least 41 individuals have died "as the result of an encounter with CBP officials," the American Civil Liberties Union alleged in an email to Newsweek.
Asked about allegations of excessive use of force, CBP said in a statement to Newsweek that the agency's commissioner, R. Gil Kerlikowske, "chartered an agency-wide working group to evaluate the feasibility of incorporating body worn camera technology into CBP's law enforcement operations following a 2013 comprehensive review of CBP's Use of Force policy."
Twyford, who heads the CBP Body-Worn Camera Working Group, said it is developing a report on the feasibility study for Kerlikowske, who launched the working group in July 2014.
"Even though it's still in draft form, the working group does recognize the benefits that body-worn camera technology can offer in support of the CBP mission," Twyford said. "Initial indications are that, because of the varied and diverse CBP operational environments, we will more than likely require multiple deployment and product options and that, overall, a one-size-fits-all approach would be less than ideal."
"As I mentioned earlier, we're still working on wrapping up the report, and it will be up to the commissioner to decide what is next for CBP," Twyford also said. "However, we do anticipate that the commissioner will make an implementation decision by the end of the calendar year."
Speaking generally about CBP body cameras, Chris Rickerd, policy counsel at the ACLU's Washington, D.C. Legislative Office, says he believes the technology would aid in accountability.
"With the right policy in place, this can be a win-win," he says. "This can protect the officer or agent, just as this can create an objective view of some of the shooting events we are so concerned about."
Starting in January 2015, CBP studied body-worn cameras in the field at multiple locations. Ninety CBP officers and agents volunteered for the feasibility study, and in total the volunteers generated some 271 hours of video. CBP studied various camera models; all recorded both video and audio. They cost from $200 to $1000, Twyford said.