Customs and Border Protection Data Contradicts White House Claim of 4,000 Terrorists Stopped at U.S.-Mexico Border
Data from U.S. Customs and Border Protection has poked a few holes in previous statements from the White House regarding the number of terrorists stopped at the U.S.-Mexico border.
On Sunday, White House press secretary Sarah Huckabee Sanders told Fox News' Chris Wallace that CBP had stopped more than 4,000 terrorists from entering the United States.
However, in a press briefing on Monday, Secretary of Homeland Security Kirstjen Nielsen told reporters that only six immigrants on a U.S. list of suspected terrorists were stopped at the southern border in the first three months of 2018, NBC News reports.
According to Nielsen, Congress was presented the numbers from CBP in May 2018. Nielsen also said that the full report was classified but that she was working on making it available to the public.
Data for the remainder of 2018 is not available.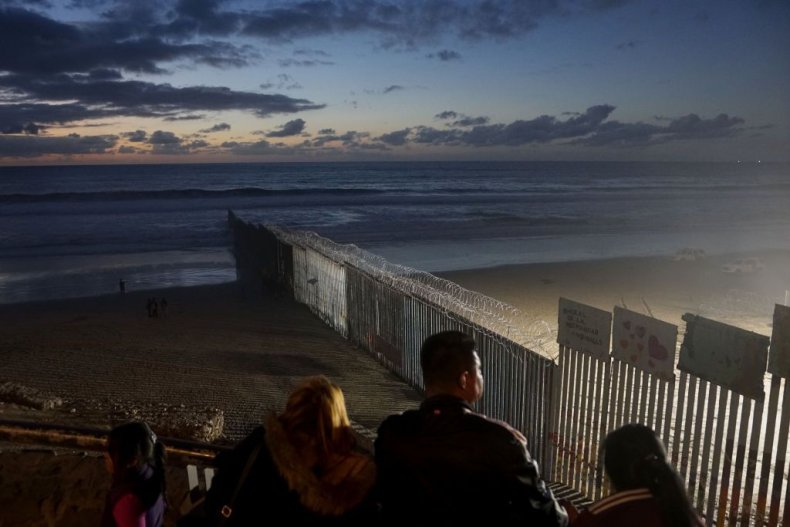 NBC News reports that 41 people on the terror list were stopped at the border from Oct. 1, 2017, to March 31, 2018. Of those individuals, 35 were U.S. citizens or other residents living legally in the United States.
The numbers contradict Sanders statement on Sunday, that came during an appearance on Fox News Sunday where Wallace fact-checked the press secretary.
"We know that roughly, nearly 4,000 known or suspected terrorists come into our country illegally, and we know that our most vulnerable point of entry is at our southern border," Sanders said.
"Wait, wait, wait, wait wait - I know the statistic. I didn't know if you were going to use it, but I studied up on this," Wallace said. "You know where those 4,000 people were captured? Airports. The State Department says there hasn't been any terrorists found coming across the southern border."
"Certainly it's by air, it's by land and it's by sea," Sanders replied, "It's all of the above."
In a separate press briefing on Friday, Nielsen stated that CBP had stopped more than 3,000 "Special Interest Aliens" that tried to get into the U.S., the New York Post reports.
Wallace showed Sanders Nielsen's comments about the special interest aliens, telling her, "Special Interest Aliens are just people who come from countries that have ever produced a terrorist. They're not terrorists themselves."
Among the other data Nielsen gave to reporters Monday: 91 people in the terror database were stopped at the U.S.-Canada border. Of those 91, 41 were migrants with no citizenship or permanent status in the U.S.
Additionally, border patrol agents stopped five immigrants in the database from entering at ports during the same Oct. 2017 to March 2018 time period. Border patrol agents operate separately from CBP agents.
The issue of border security surrounds the ongoing government shutdown that will enter its 17th day on Tuesday. President Donald Trump plans to address the nation on Tuesday at 9 p.m. ET/5 p.m. PT about the shutdown, with some expecting the president to declare a national emergency in order to obtain the $5.7 billion needed to construct a wall at the U.S.-Mexico border.