U.S. Border Officers Accused of Hazing New Staff With 'Rape Table'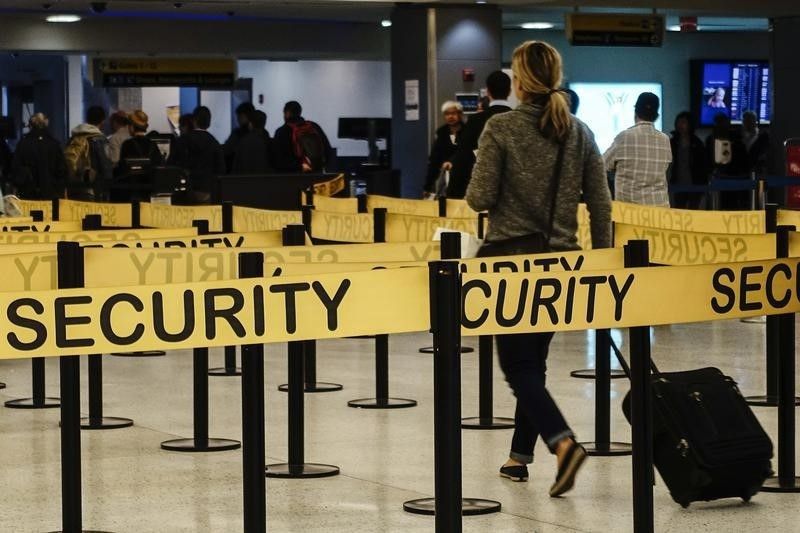 Three U.S. Customs and Border officials at Newark Liberty International Airport have been arrested for hazing two male colleagues with the use of a so-called "rape table."
The three men, Tito Catota, 38, Parmenio Perez, 40, and Michael Papagni, 32, all of New Jersey, were arrested on Wednesday after allegedly assaulting two male colleagues at the Newark airport. They were charged with forcibly assaulting, impeding, intimidating and interfering the men, the Associated Press reported.
The officers stand accused of being on-duty when the alleged attacks took place. A spokesperson for U.S. Customs and Border Protection said the agency was taking action over the situation.
The agency "welcomes these indictments...We do not tolerate misconduct in our ranks and are committed to a safe workplace environment free of harassment or intimidation," the CBS spokesperson told the AP.
According to the indictment, officers in senior positions would take newer members of staff into a room where they would pin them onto a table and grind their bodies on top of the victim, in what was dubbed the "rape table."
Of the two victims in the case, who have not been named, one claimed that Papagni referenced the rape table and told the victim he would one day force him onto it, while on another occasion one of the victims said he had been held down onto the rape table.
Allegations of hazing in the agency came out in May this year, following comments from officers who claimed they had been victims of harassment at work.
"Once the lights go out, they grab you up like a gang, and they forcibly throw you on the table and one officer ended up mounting me and pretty much riding me like a horse," Officer Vito Degironimo told NBC 4 New York in May.
"I'm grabbed by other officers against my will. I don't know how much more criminal you can get," he added.