CBP Commissioner Says Agency Needs 'Different Approach' After Another Migrant Child Dies in U.S. Custody
Customs and Border Protection commissioner Kevin McAleenan says the agency needs a "different approach" after an eight-year-old migrant child died in U.S. custody on Christmas Eve.
"We need help from Congress," McAleenan said during an interview with CBS This Morning on Wednesday.
"We need to budget for medical care and mental health care for children in our facilities and I'm committed to improving our conditions, even as we work on the broader problems—border security, and of course solving the issues in our legal framework that are inviting these families and children to make this dangerous journey," he added.
The federal agency is under attack after Felipe Gómez Alonzo, a young Guatemalan boy, died on Monday evening while being detained at a center in New Mexico. Earlier that day, Alonzo was sent to the hospital after agents noticed he was coughing and had glassy eyes. Doctors noted the boy had a 103-degree fever and diagnosed him with a common cold before releasing him back to border patrol custody.
But after Alonzo returned to the detention center, his condition worsened. He was then transported to the hospital again as there were no emergency medical staff on duty at the center. Alonzo lost consciousness on the way to the hospital and could not be revived. Doctors pronounced the boy dead shortly before midnight.
Alonzo's death comes just 10 days after another young migrant child died in border patrol custody.
Jakelin Caal, a 7-year-old girl from Guatemala, died on December 8 after crossing the border with her father. Caal was in border patrol custody for two days before her death. According to a statement by Customs and Border Protection, the girl had gone days without food or water.
"It's been more than a decade that we've had a child pass away anywhere in a CBP process, so this is just devastating for us," McAleenan told CBS This Morning in response to the two deaths. "We've got over 1,500 emergency medical technicians that have been co-trained as law enforcement officers. They work every day to protect people that come into our custody."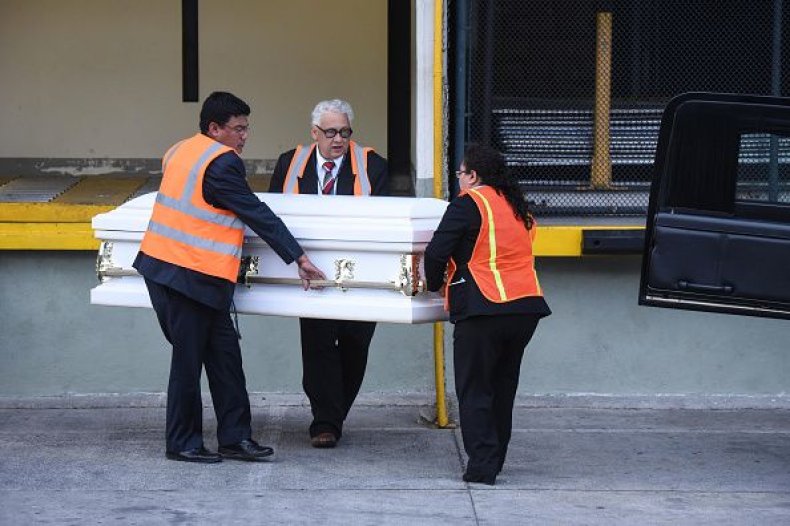 But McAleenan's pleas for Congress to assist border patrol in the care and protection of migrants comes during a partial government shutdown.
The federal government shut down at midnight on December 21, after President Donald Trump refused to sign a bipartisan spending bill that did not include $5 billion for his long-promised border wall. Trump said the shutdown will last until the funds for border security are guaranteed.
Democrats agreed to allocate more than $1 billion in funding for the wall, but in a meeting with top Democrats Nancy Pelosi and Chuck Schumer earlier this month, Trump said he would not compromise on the wall. Trump said in the televised meeting that he would be "proud" to shut down the government over the border wall.
On Christmas Eve, the president tweeted that he ordered another stretch of the wall to be built in Texas. He also blamed Democrats for the partial shutdown, even as Republicans control all three branches of government.
"I am in the Oval Office & just gave out a 115 mile long contract for another large section of the Wall in Texas. We are already building and renovating many miles of Wall, some complete. Democrats must end Shutdown and finish funding. Billions of Dollars, & lives, will be saved!" he wrote.