Leopard Cub Seized at Indian Airport in Suspected Smuggling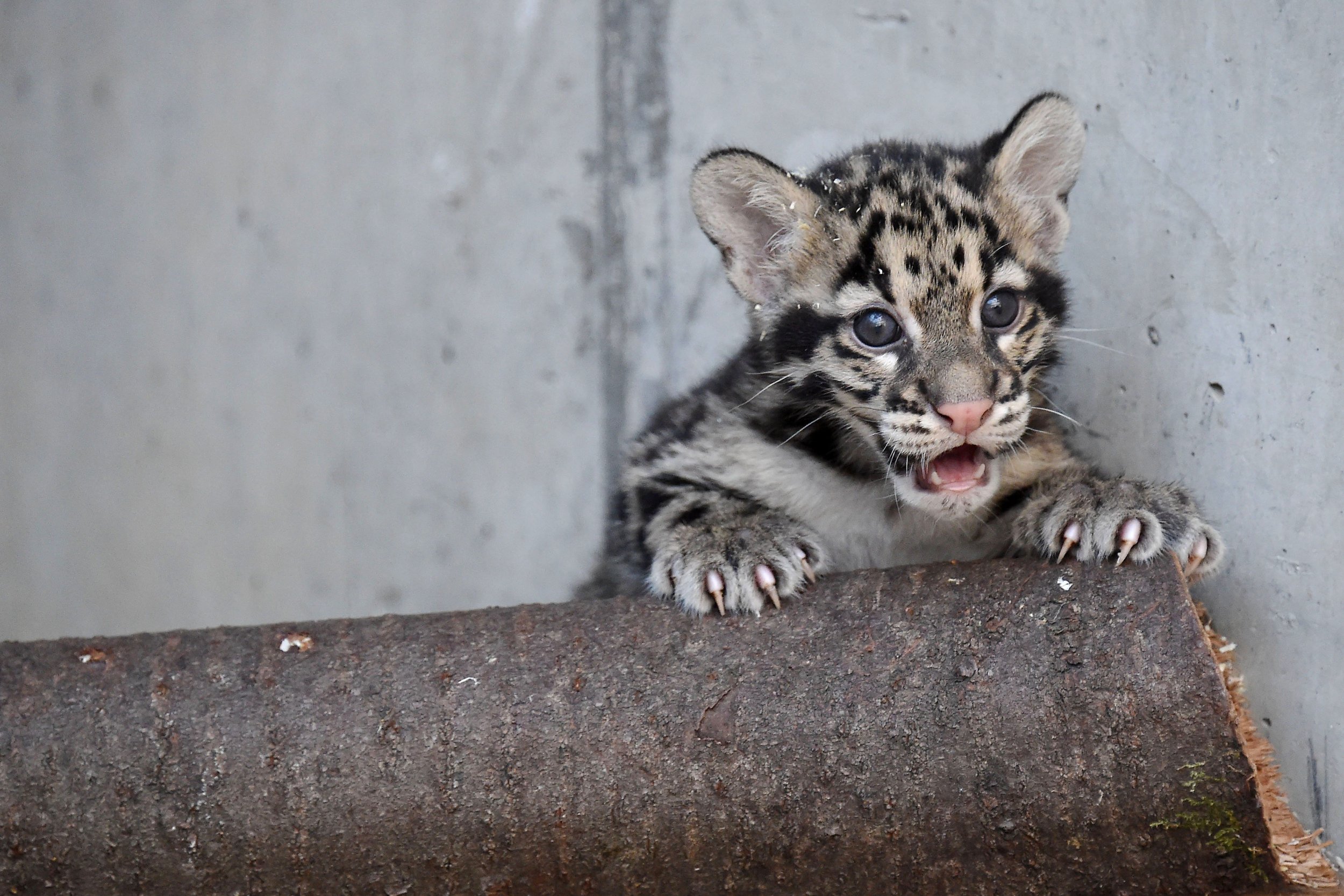 A man smuggling a two-pound leopard cub was detained and arrested at the Chennai International Airport in India on Saturday.
"The animal was in a state of shock and was making trill sounds, and appeared to be weak," airport officials said, as BBC News reported Saturday.
Kaja Moideen, 45, was arrested as officials followed a general tip to keep a watch out for possible animal smuggling at the airport, reported NDTV.
Authorities are investigating whether the suspect is part of an international smuggling ring, said officials.
En route from Thailand to India, the man carried the month-old cub in a plastic grocery "basket" inside his checked luggage.
The man carrying the cub was reportedly "evasive in his replies" when customs officers questioned him.
The cub was transported to the Arignar Anna Zoological Park in Chennai after a veterinarian from the park examined him, according to NDTV, an Indian television station.
"A 45-year-old Chennai-based man Kaja Moideen who works in Kuala Lumpur has been arrested and investigation is on," Customs Commissioner Rajan Chaudhary told NDTV.
Air Intelligence officials told NDTV they cornered the man when he hurriedly left the area after collecting his baggage. That's when they hear "a faint trill sound" reportedly coming from the man's baggage, so officials opened the man's baggage and found the leopard cub in a pink basket.
Officials suspect the man, who arrived on a Thai airways flight to be a courier. "
"He says he was supposed to handover it to someone at the Chennai airport," said a senior officer. "We made him wait, but no one came," a said a senior officer.
Wildlife Crime Control Bureau identified the animal as leopard cub of "Pantherapardus" species.
The New India Express publication posted on Twitter a video of airport employees gently bottle-feeding milk to the tiny leopard cub.
The female cub weighed in at 2.4 pounds and the veterinarian considered her to be in good condition.
According to The New India Express, the leopard cub was seized under the provisions of Customs Act of 1962 and the Wild Life Protection Act of 1972.
The Cub will be rehabilitated in the Aringar Anna Zoological Park, plus Chennai and the Tamil Nadu Forest Department are expected to take appropriate action against the passenger. An investigation into the incident continues.