El Bronco: Mexico Presidential Candidate Vows to Cut Off Thieves' Hands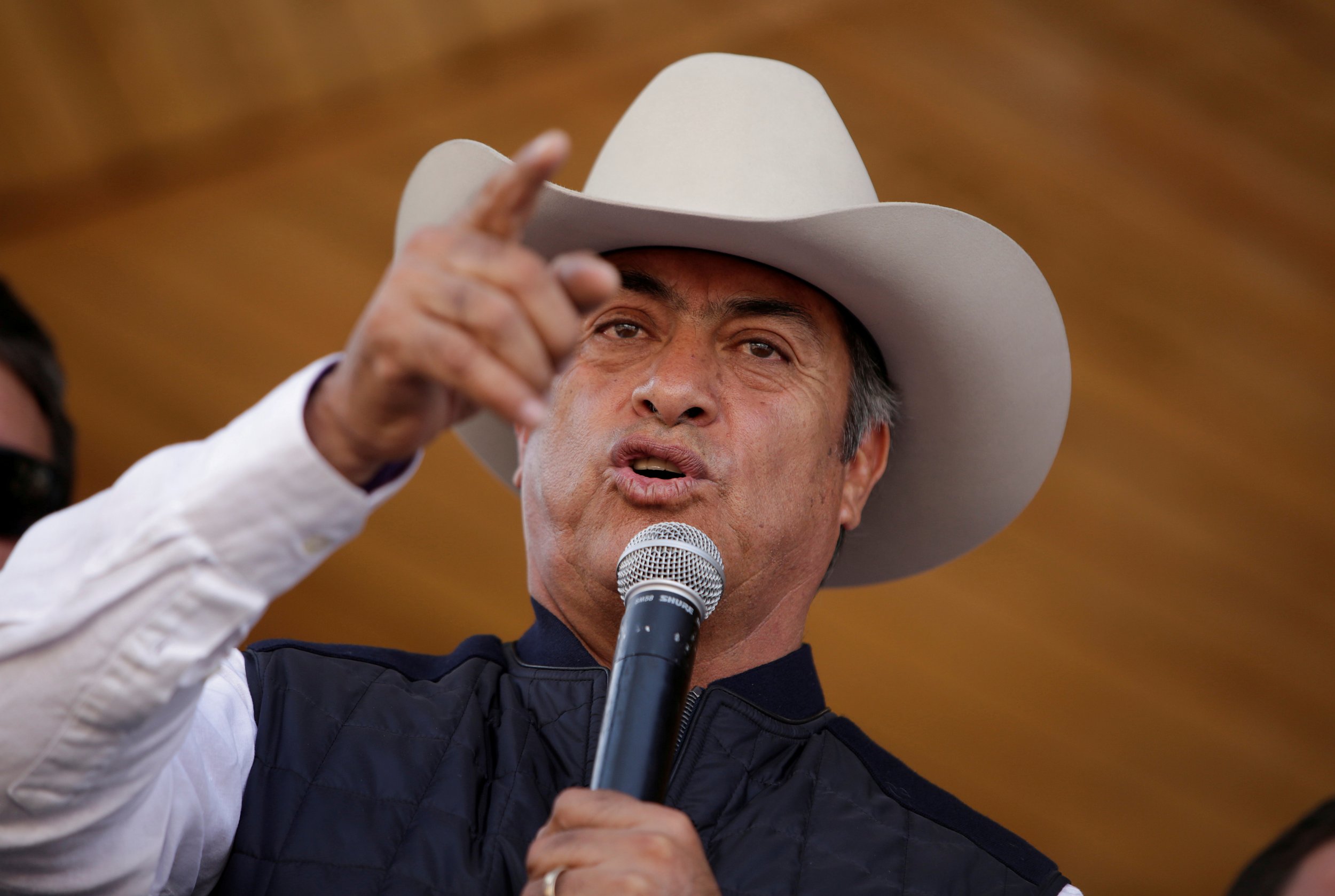 Mexico should start cutting thieves' hands off to stop corruption, one of the country's presidential candidates has declared during a televised debate.
Speaking alongside four other contenders for office, outsider candidate Jaime Rodríguez, nicknamed 'El Bronco,' shocked the moderator by repeatedly saying he wants to bring back corporal punishment for the theft of public funds.
"We have to cut off the hands of those who rob," Rodríguez said live on national broadcaster Telemundo 's broadcast. "It's that simple."
"This is not something bad. Countries that have put corruption behind them have done it," the controversial contender, famous for his outlandish remarks and predilection for posing on horseback, said. He did not give examples of the countries he believes have successfully defeated graft by cutting off limbs.
Read More: Will Mexico's presidential election leave the country in economic limbo
Bewildered, the moderator of the debate asked him to clarify his remarks several times. "You are not speaking literally, or are you?"
"Of course, of course," Rodríguez doubled down, telling her repeatedly that the phrase was not only a figure of speech but he literally intended to submit a law to Mexican lawmakers to "cut off the hand" of someone found guilty of theft.
Although Rodríguez's remarks mentioned corruption and thieves "in public services," it was not totally clear if he only intends to punish graft by public officials, or other kinds of theft as well. Mexico's El Universal newspaper and several other large news publications have inferred that Rodríguez's proposal applies only to public officials, but the his comments gave sparked numerous social media posts, lampooning the brutality of his proposal. In one post, El Bronco's face was superimposed on what appeared to be an Islamist militant chopping off a captured man's hand, Reuters reported.
Crime and corruption are the top issues in Mexico's election, however, and Rodríguez has billed himself as an outsider, keen to root out corruption. He swept to a rare victory for an independent politician in the governor's elections in 2015, when he declared :"There will be no more corruption."
He is seen as a long shot in the presidential election, however, as controversial comments such as his remark about the recent deadly earthquake in Mexico being the fault of people being "too liberal in the topic of faith" have been met with widespread criticism. He was the last of the five presidential candidates to be registered on the ballot, and even that was in circumstances, as most signatures supporting his candidature were deemed invalid.
Left-wing veteran Andres Manuel Lopez Obrador began his campaign this month with 38 percent of the vote—an 18-point lead over second-placed Ricardo Anaya, according to Reuters.
During the debate, Lopez Obrador boasted that his lead in the polls was so dramatic that "something terrible would have to happen" for him not to claim victory.