Cute, But Potentially Lethal: The Risks of Baby Bedding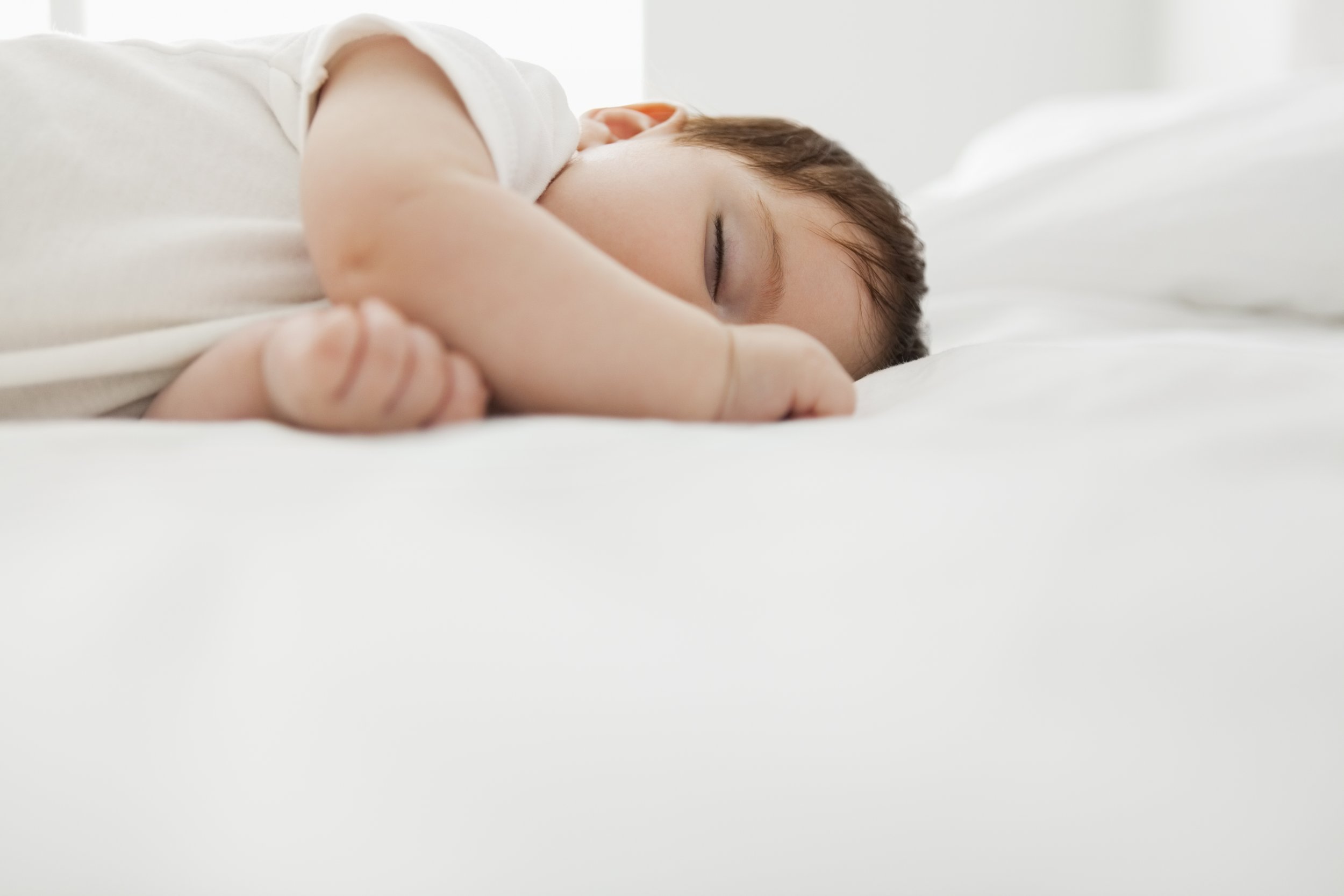 In 1996, the American Academy of Pediatrics (AAP) updated a recommendation on sleeping positions for babies, advising that they sleep on their back on firm surfaces without any soft bedding like blankets or quilts, which may pose a suffocation risk.
However, despite a significant decrease in the use of bedding between 1993 and 2010, more than half of American parents surveyed were not following the AAP's advice at the end of that period, according to a new study published Monday in Pediatrics.
Researchers believe that soft objects and loose bedding, including blankets, pillows and quilts, increase the risk of sudden infant death syndrome (SIDS), says Carrie K. Shapiro-Mendoza, the study's lead author and a researcher at the Maternal and Infant Health Branch of the U.S. Centers for Disease Control and Prevention (CDC).
The study was not designed to explain the numbers behind the bedding use, Shapiro-Mendoza says, but rather to quantify and observe trends in caregiver behaviors around infant sleep.
Shapiro-Mendoza believes that "images from popular magazines that show infants sleeping with blankets and pillows reinforce the idea that this is favorable and the norm," she tells Newsweek. "Parents want to do the right thing; they want to provide warmth and comfort." Often, parents receive soft bedding items as gifts and don't realize the dangers involved in putting them around a sleeping baby.
Previous research has looked at the prevalence of infants sleeping on their backs and other factors, but none that the researchers could find has focused on how many infants were regularly sleeping in an environment with soft bedding or toys, Shapiro-Mendoza says. Infants can get entangled in these items, which can block their airways, and they have also been shown to be risk factors for SIDS, she says.
SIDS, the third leading cause of death for infants in the U.S., is defined by the CDC as "the sudden death of an infant less than 1 year of age that cannot be explained after a thorough investigation is conducted, including a complete autopsy, examination of the death scene, and a review of the clinical history."
Shapiro-Mendoza and her co-authors used the National Infant Sleep Position (NISP) survey, conducted over the phone annually from 1993 to 2010, to examine the prevalence of bedding use over time and across different demographic groups.
According to the most recent data, from 2007 to 2010, 54.2 percent of respondents reported that infants slept with some type of bedding. The researchers included responses that indicated that infants slept on a blanket, bean bag, waterbed, rug, sheepskin, cushion, sleeping bag or pillow, or who slept covered with a sheet, blanket, quilt/comforter, sheepskin, pillow or other bedding. The use of bedding was most common "among infants sleeping in adult beds (71.5 percent), placed to sleep on their sides (66.1 percent), and sharing a sleep surface (70.0 percent)."
Maternal age, race and ethnicity, and education proved to be the factors most strongly correlated with the use of bedding. Teenage mothers and those with less than a high school education used bedding most often, at 77.1 percent and 72.6 percent, respectively, while infants with black and Hispanic mothers showed higher bedding-use rates than those with white mothers.
The study also found that a more significant decline in the use of bedding took place between 1993 and 2000 than between 2001 and 2010. During the earlier period, each ethnic and racial group showed significant declines (of roughly 22 to 23 percent per year). But in the latter years, the decline slowed, with white and Hispanic infants decreasing by 5 to 7 percent per year and black infants showing no significant decline.
Future research should focus on qualitative aspects, Shapiro-Mendoza says, to determine why parents continue to use soft bedding at such high rates despite the risks involved, and to inform efforts to change their behavior. It will also be important to continue monitoring rates and trends, she says. Though the annual NISP survey was conducted for the last time in 2010, the CDC's Pregnancy Risk Assessment Monitoring System could be a future source of data, she explains.
The Pediatrics study is limited in that the NISP relies on self-reported data from a relatively small group of respondents. Mothers who are white, older and highly educated were overrepresented in the sample. The response rate also declined over the years. "As with other surveys with low response rates, our findings, especially in the later years, should be interpreted with caution," the authors write.
The AAP recommends that instead of bedding, parents dress a baby in "infant sleep clothing that is designed to keep the infant warm without the possible hazard of head covering or entrapment."
The most important piece of information for parents and caregivers, Shapiro-Mendoza says, is that the best place for a baby to sleep is in a crib or bassinet in a caregiver's room, on his or her back.
"The sleep surface should be firm and covered in a fitted sheet. [And there is] no need for any other bedding," she says.