Cutting Any Environmental Projects in Biden's Plan Would Be Devastating, Activists Say
Democrats have set out to trim down President Joe Biden's $3.5 trillion spending proposal that includes tens of billions of dollars for environmental justice initiatives, worrying activists about just how much will be cut.
Around the country, environmentalists and climate advocates watch intently as lawmakers undergo negotiations with Republican representatives who want the bill to be reduced in time for an Oct. 31 voting deadline.
"When we hear that the $3.5 trillion will be watered down ... it's honestly unacceptable," said Ellen Sciales, communications director for Sunrise Movement, a national, youth-led environmental group.
Congressional leaders said no one can venture an estimate as to how much of the proposed $80 billion in environmental justice spending will be cut from the reconciliation bill, but the overall amount certainly will be less, said congressional aides.
Some of the biggest spending proposals were $20 billion for replacing America's lead water pipes, and nearly $15.5 billion for a greenhouse gas reduction fund.
The budget cuts worry activists considering the U.N.'s International Panel on Climate Change called the warming planet a "code red for humanity."
"If Congress does not pass a full deal, ... it would be devastating," said Juan Jhong-Chung, policy associate with the Michigan Environmental Justice Coalition.
Voters for Biden have been depending on his election promise to pass "the most ambitious environmental justice agenda ever." The cuts "would represent another broken promise by our elected officials," said Jhong-Chung.
For more reporting from the Associated Press, see below.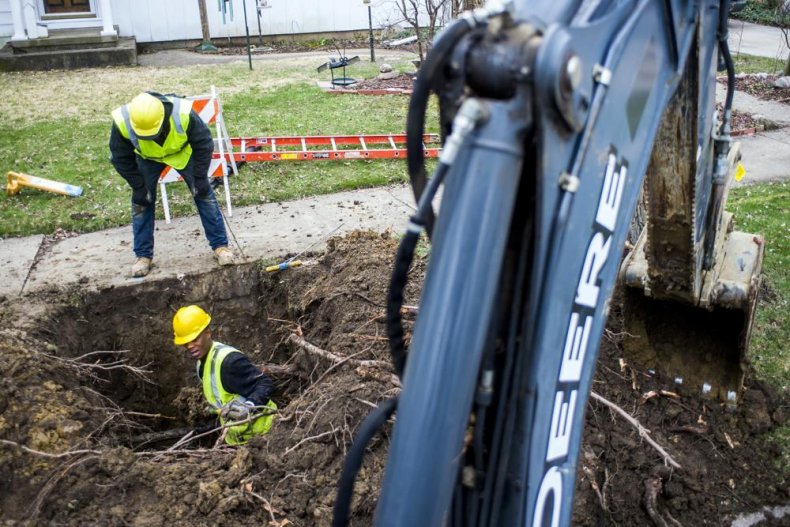 Local and regional environmental activists have held protests across the nation for several weeks, calling on Senate Democrats to pass the entire $3.5 trillion package. With a reduction in the package looming, activists worry environmental justice projects that could improve the health of their communities will be sacrificed.
"Our people are already struggling," said Jhong-Chung. "And now with the climate crisis, things are getting worse here in Michigan. We just experienced this summer of record-breaking flooding."
He was speaking at a news conference in Flint, Michigan, where residents have been dealing with a lead contamination crisis in its water systems since 2014.
Water sanitation and scarcity issues top of the list of pressing needs for many in disadvantaged communities as rural areas countrywide lack modern sewage and sanitation systems, and the West deals with a megadrought.
Catherine Flowers, who serves on Biden's White House Environmental Justice Advisory Council and long has advocated for clean water and sanitation systems in rural areas, is concerned for places like predominately Black Lowndes County, Alabama, where many residents have to release their wastewater directly into the environment.
"When people talk about environmental justice, they never talk about sanitation," she said. "The assumption was that rural communities have always had it, and that's not true."