CVS Enfamil Baby Formula: Chain Pulls Product Nationwide After Florida Complaint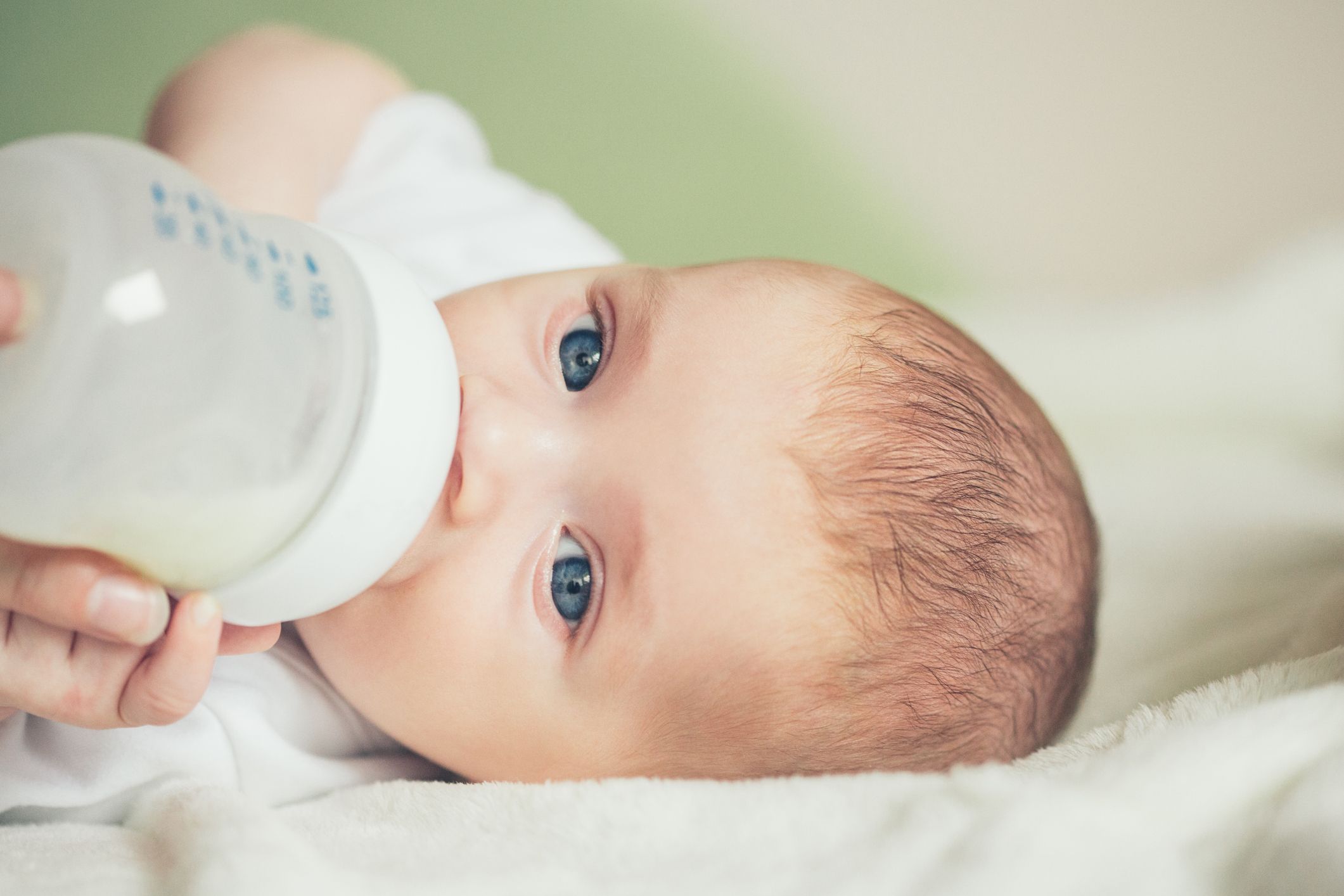 CVS has reportedly pulled Enfamil powdered baby formula from stores across the country after a Florida mother found a canister filled with a substance resembling all-purpose flour.
Alison Denning bought what she thought was a container of Enfamil baby formula at a CVS in Oldsmar, ABC affiliate WFTS Tampa Bay reported.
But when she peeled back the protective seal, she noticed part of the packaging was not properly attached. She described the smell as "like typical baking flour."
CVS gave her a refund. She then shipped a box of the product to manufacturer Mead Johnson for testing.
Mead Johnson did not immediately respond to a request for comment. Michael DeAngelis, senior director of corporate communications at CVS Health told Newsweek the firm had launched an investigation into the incident.
He highlighted the product was not recalled, but Enfamil was temporarily unavaible following the incident.
"We have not identified any problem in any other markets outside of Tampa. This was done out of an abundance of caution and we will resume the sale of these products by end of day today," he said.
Enfamil told WFTS it was an "isolated incident" and there have been no reports of flour in the same batch of formula.
This incident mirrors a similar case in Goodyear, Arizona, where parents said their Enfamil baby milk from Walmart contained flour, NBC affiliate KVOA.com reported.
First-time mom Chelsea Bellinger told the broadcaster she noticed the baby formula her husband made appeared to separate in the fridge. She assumed he hadn't shaken the bottles, so heated up the contents and fed it to her four-month-old daughter Blakely.
When she grabbed another bottle a few hours later, she poured it down the sink to check it, and noticed it was filled with clumps. She realized it was flour.
Read more: U.S. the most dangerous developed country to give birth in: report
"I was very scared," Bellinger said. For days after, Blakeley was sick. She has since fully recovered.
Last year, a woman from Tucson plead guilty to child abuse and fraud after she replaced baby formula with a combination of flour, sugar and rice cereal, Tucson.com reported. Jennifer LaPlante was sentenced to seven years probation.
Police arrested LaPlante in May 2017 following the hospitalization of a baby who drank a bottle of Gerber Soy formula, which the mother described as having a "strong chemical smell."
According to Tucson Police Department, LaPlante acquired the baby formula, removed the contents of the baby formula, refilled the can and returned it for a refund.
This piece has been updated with comments from Michael DeAngelis.