CVS Health to Buy Target's Pharmacy Business for $1.9 Billion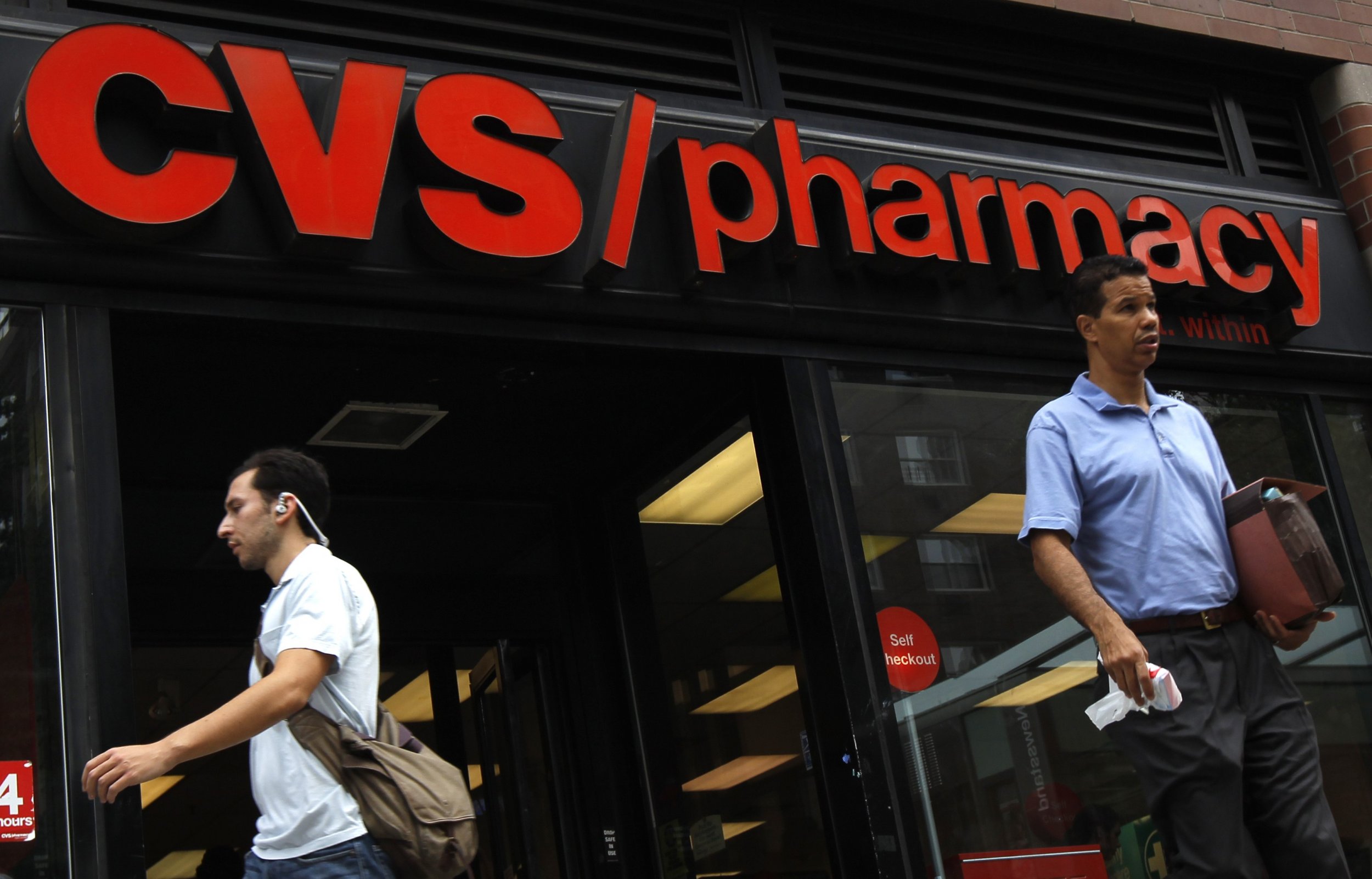 June 15 (Reuters) - Drugstore operator CVS Health Corp said it will acquire Target Corp's U.S. pharmacy and clinics businesses in a $1.9 billion deal that will help it bargain with drug makers for lower prices.
CVS, the second-largest U.S. drugstore operator with 7,800 stores, said on Monday it will acquire Target's more than 1,660 pharmacies—which generate about $4.2 billion in sales annually—and nearly 80 clinics.
"The addition of the Target pharmacy (stores) adds significant purchasing clout for pharmaceuticals," FBR Capital markets analyst Steven Halper wrote in a note.
For Target, the deal will help it narrow its focus to products including apparel, items for children and babies, and health and wellness foods - the aim of Chief Executive Brian Cornell, who took the helm in August.
"Drive traffic, improve return on invested capital and grow earnings has been CEO Brian Cornell's mantra, and selling the pharmacy business to CVS checks each of those boxes," Deutsche Bank analyst Paul Trussell wrote in a note.
CVS shares were up 0.4 percent at $102.66, while Target shares rose 1.6 percent to $80.76 in morning trading.
The companies said every new Target store offering pharmacy services will include a CVS pharmacy and CVS will open up to 20 new clinics in Target stores within three years of the deal closing.
Target and CVS said they plan to develop five to 10 small-format stores over two years after the deal closes, expected near the end of 2015.
CVS's $10.1 billion purchase of Omnicare Inc in May was also aimed at boosting its pharmacy business and hence its bargaining power with drugmakers.
The two deals would however increase its debt load, CVS said and cut its 2015 share repurchase program to $5 billion from $6 billion.
Target said it plans to use the expected $1.2 billion after-tax proceeds for initiatives including shares repurchases. It doubled its share buyback program to $10 billion last week.
CVS's reduced buyback target led it to lower its 2015 and 2016 adjusted earnings forecast. The deal will reduce CVS's 2016 adjusted earnings, but add to Target's profit once the deal closes.
Barclays is CVS's financial adviser, while Target's is Goldman Sachs.
CVS's legal adviser is Fried Frank and regulatory adviser is Dechert LLP. Target's legal advisers are Faegre Baker Daniels LLP, Wachtell, Lipton, Rosen & Katz, and Dorsey & Whitney.